Canadian Edition

     Page 151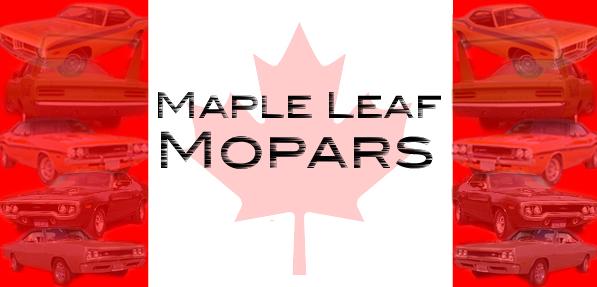 1969 Dodge Coronet 500.

A 318 car that has seen better days.

-Abe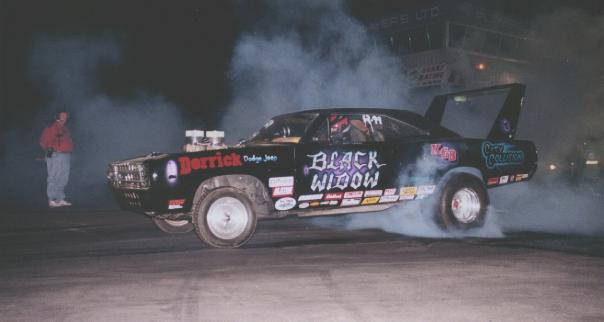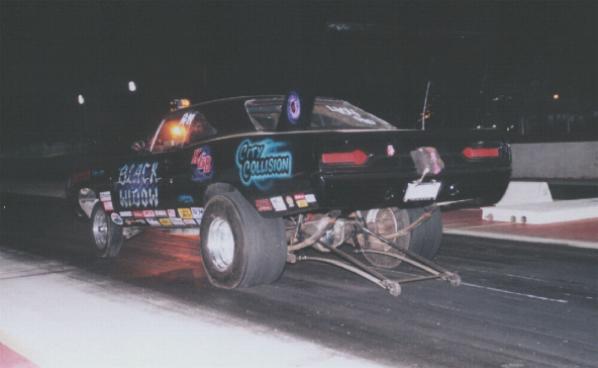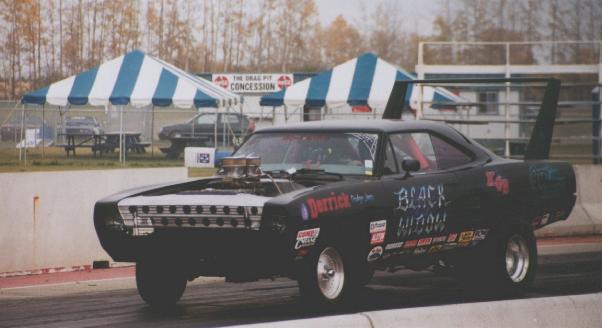 1970 Plymouth Satellite - Black Widow.

The Black Widow was a 70 satellite built by Rob Kitschke in 1980 and raced until he sold it in 2004 or 2005.

440, 2 4bbl's,dual nitrous plates,727 10 inch convertor, dana 60 with 513 gears. full cage all autometer gauges, 14x32 slicks. Aluminium interior and cage.

The car made the Edmonton Sun newspaper in the early eighties as Rob was the president of the Edmonton street machines car club and there was a article on street racing in Edmonton.The car was rebuilt several times from 1980 to 2004 and was one of the hardest launching machines to be on the streets of Edmonton.The car Attended the first mopar meet in Red deer Alberta in 1984......Driven down from edmonton with slicks!

This machine gave the chevy boys more than they could handle....LS7's ,427's and mouse motors fell to this winged warriror! The car was sold and taken to Fort Mcmurray.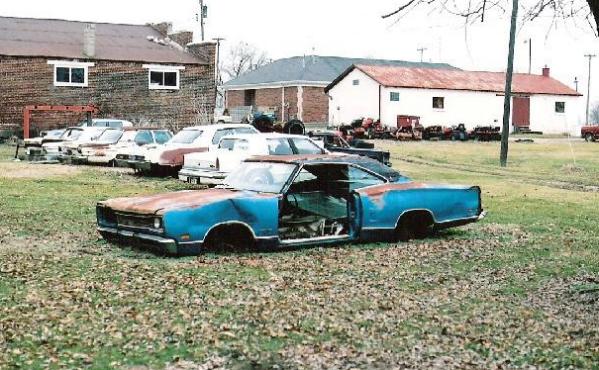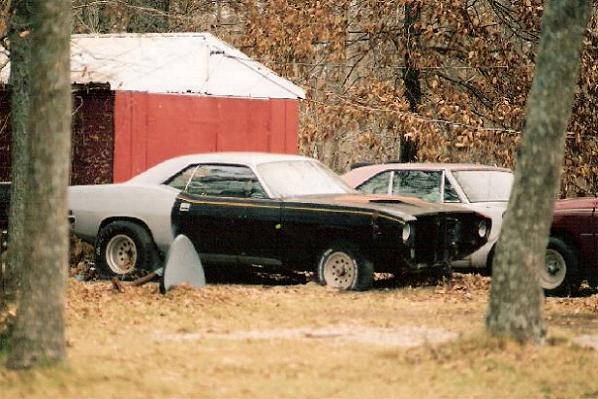 1970 Plymouth 'Cuda.

Not sure what engine was original to this 'Cuda.

-Abe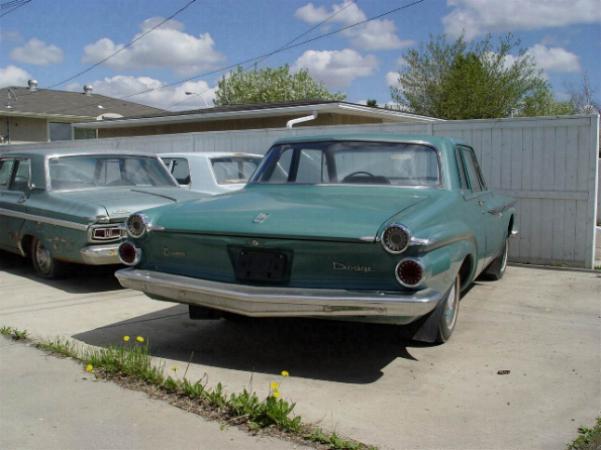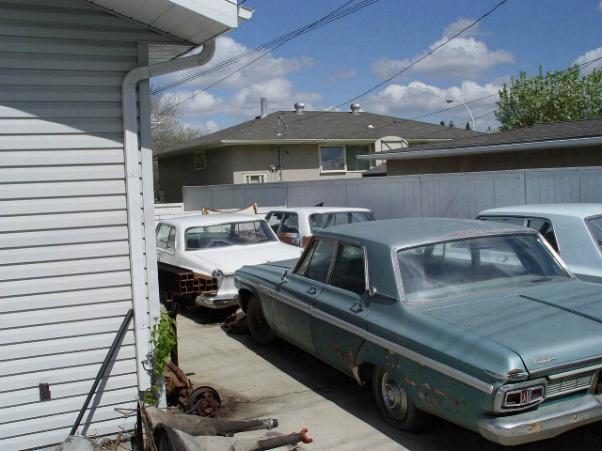 Back Alley B-Bodies.

Dave, Here's a few from last summer.

I'd heard a rumor about a dude with a stash of old B-bodies somewhere in the city of Edmonton.Just by flukenstance I happened upon them.I knocked on the door of the owner, and found out that he used to be a Drag racer "back in the day" racing Max wedges and the like.

He hoarded these cars when they became avaliable, to use as future projects, but now he's way too old to do anything with them.

And of course...they're not for sale.

Good thing the climate keeps them from rusting!

-Robin