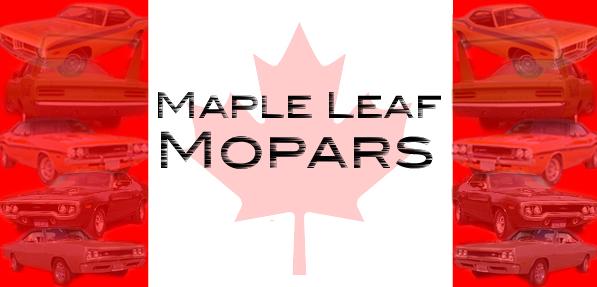 1969 Dodge Dart Swinger 340.

Hi, here i'm sending you the pictures of 2 of my dad's cars when he was young, they were taken between 1971 to 1975 I guess in Joliette, Québec, Canada.

The brown one is a Dodge Dart Swinger 1969 pictured at Napierville Dragway and the white one is also a 1969 Swinger pictured in the backyard of the family house by a cold winter.

Thank you for publishing those pictures on your site that is very cool and you'll make my dad very very happy.

-Dominic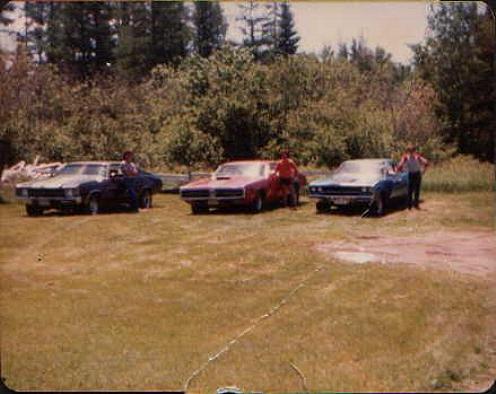 1971 Dodge Charger R/T.

Here is an old pic from back in the day, not a good one but shows myself with my sixpack V code ChargerR/T I paid $1550 cash for long before Alan Gallant restored it, not long after I bought it in 81 I think, to my left is my brother in his 70 440 4spd Road Runner he also bought it off Dave Green who I got the Charger from in Moncton NB the year before, to my right is my cousin and his 396 71 Chevelle SS, we had lots of fun in those days with those cars, Big Block Fun!

-Terry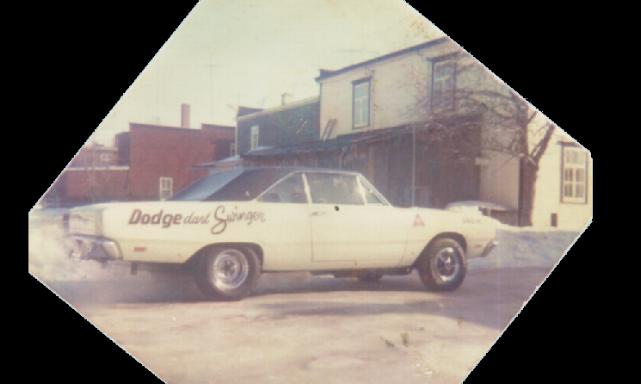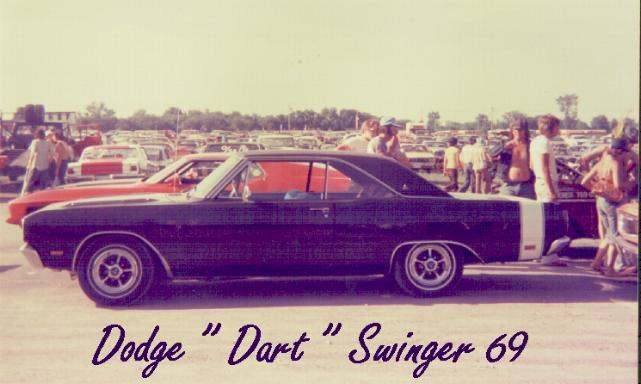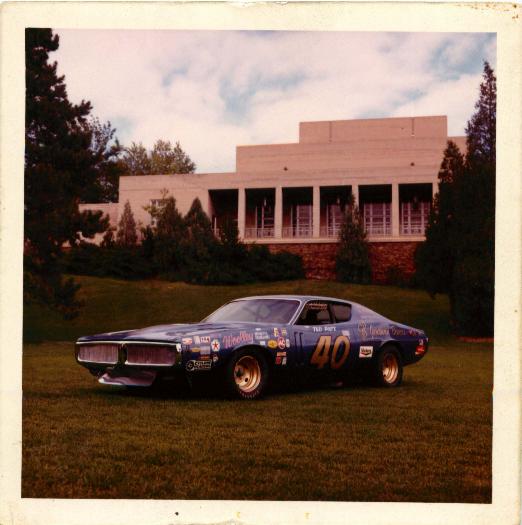 1971 Dodge HEMI Charger R/T.

I have a few hemi cars, I have a 71 Charger R/T Hemi that was cut up and turned into a race car in 71, built by NASCAR team and the Unsers. here is a pic from back in the day.

-Ron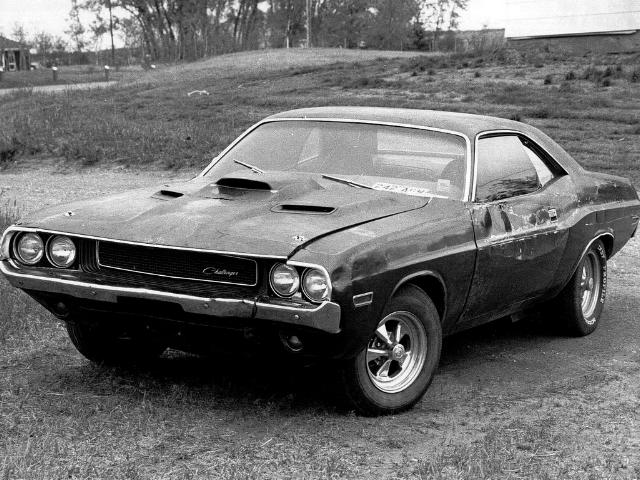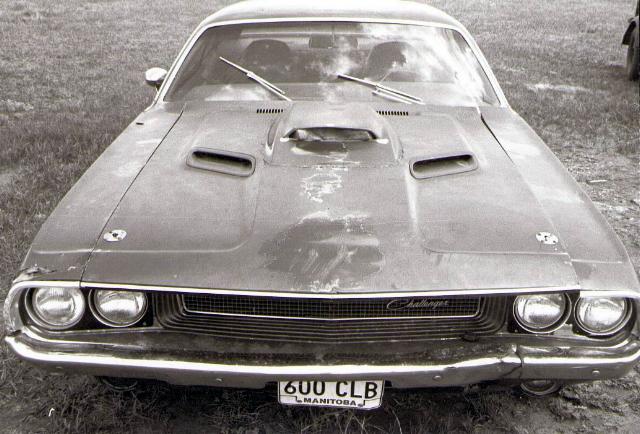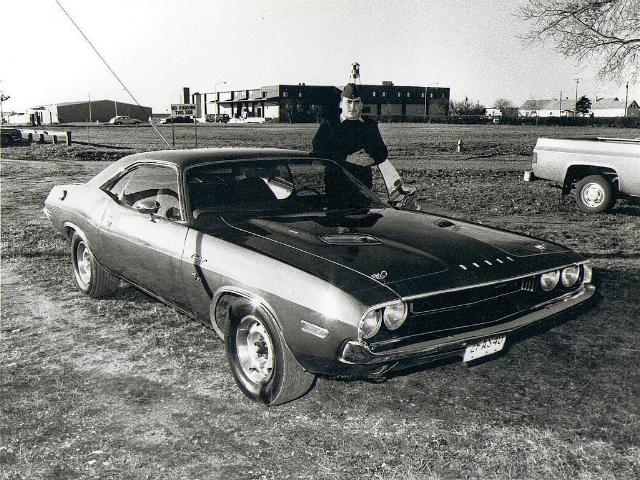 1970 Dodge Challenger R/T.

Here's a car my friend Robin is looking for (the soldier pictured). He restored this 383 Challenger 4-speed car back in the middle 1980's in Manitoba. It was originally EF8 Green with Tan interior. Robin resprayed it Purple and last heard it may have been painted red???

Anyway check out this link for more pics and info: