Canadian Edition

     Page 177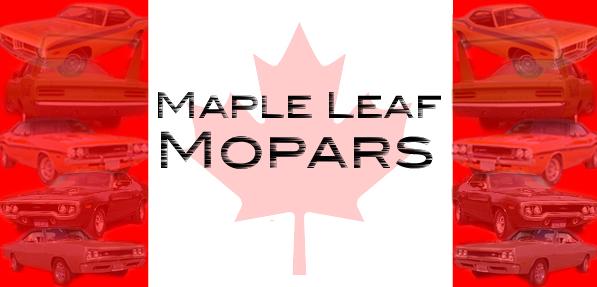 1968 Dodge Coronet 500.

Hi, I have attached some pics of my 68 CORONET 500 that I saved from the crusher. It is an original 383 four barrel automatic.  Engine and trans are long gone. Its missing headlight bezels were found and the 500 for the grill was found in the glove box. The stock buckets and console + the stock unbutchered dash with the original radio is all there. It still has it's factory 4 piston disc brake set up too. Is being restored to factory stock except changing the int. from blue to black and a 472 HEMI , 727, 4:56:1 DANA 60 & 15X10 steelies out back with 295's and 68 dodge dog dish hub caps. + a power buldge or A-12 hood,And it's factory EE1 dark blue. OK not factory stock but it will apear factory. 

-Ron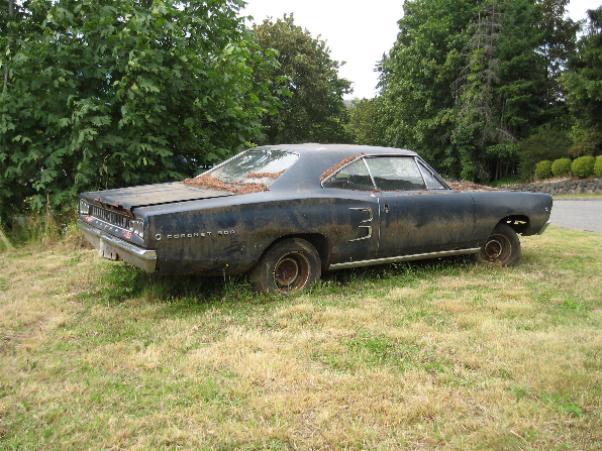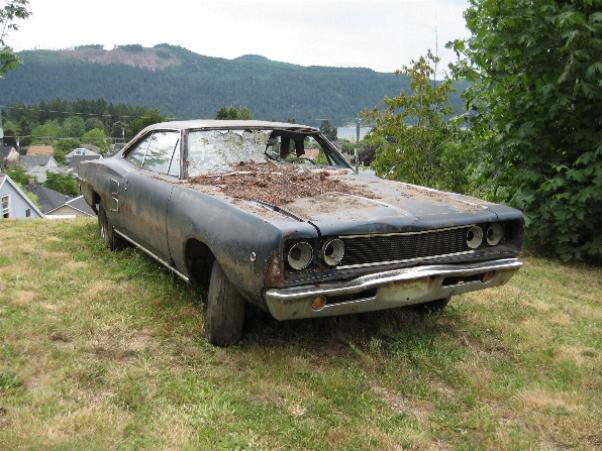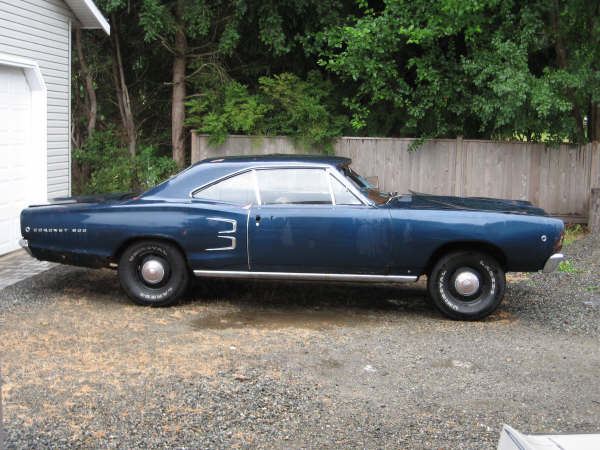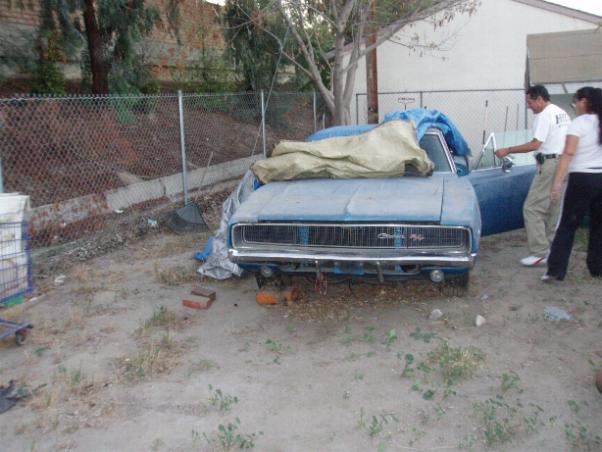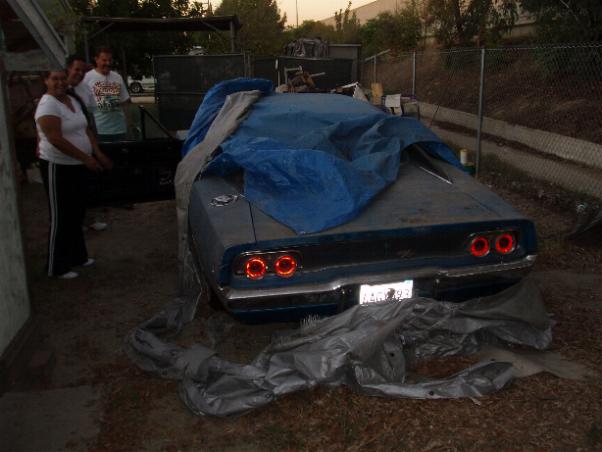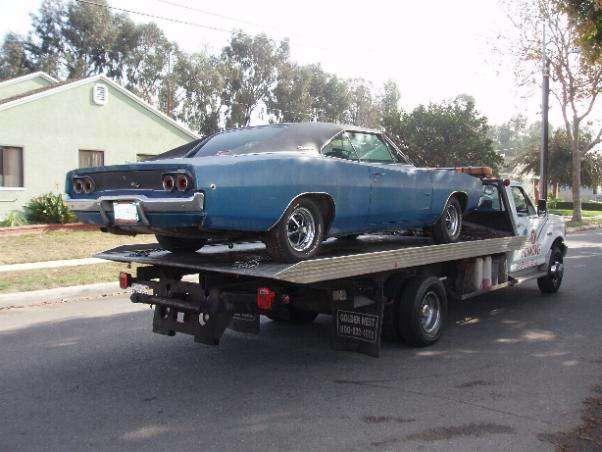 1968 Dodge Charger R/T.

This car was sitting in an old ladies backyard in Norwalk California  for 5 years when i bought it. Its now on its way to Australia.

-Aaron