Canadian Edition

     Page 174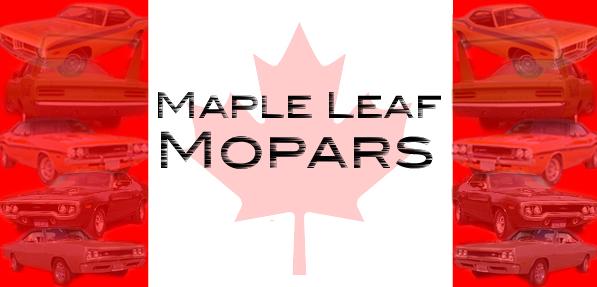 1970 Dodge Challenger R/T Ragtop.

Is this thing the real deal? Can't imagine there were too many FM3 Challenger R/T ratops kicking around. I would guss this one has been sitting around for quite some time, looks to be sitting on some bias ply tires!

1970 Dodge Challenger R/T SE.

1970 Challenger R/T SE, EF8 (dark green) w/V9J (Chartrues-lime green stripe).

Here are a couple I have from the night I picked it up.  The car appears to be original paint.  The stripe was painted first then masked off for the EF8.  I have sanded down to the stripe to verify color and paint step.

Three known to exist in registry with color combo, but mine is 440/4bbl, auto with A32 Super Performance Package. The other two cars are a 383 and a 440 six pack.

I have a broadcast sheet. The car has some nice options. It is a 440/4bbl, auto with A32 Performance axle packag. So it has the 4.10:1 dana. Also has power disc brakes, power steering, the leather interior (with the SE package), rim blow steering, flip top gas cap, 6 way drivers seat, AM 8 track with rear speakers, 3 speed wipers, light package, black oout hood, bumper guards, 15 rallye wheels. Its been a while since I looked at the decode of the broadcast sheet but I think that is everything.

The car, as you can see is a massive project, not necassarily from rust (the rear frame rails are solid as is the trunk floor), but from a accident in the front.  There is no front on the car right now.

I am not sure I really love the stripe combination, but I definetly admit its different.  An EF8 car done right looks good though.

This car is major, and I mean major, project.

-Tom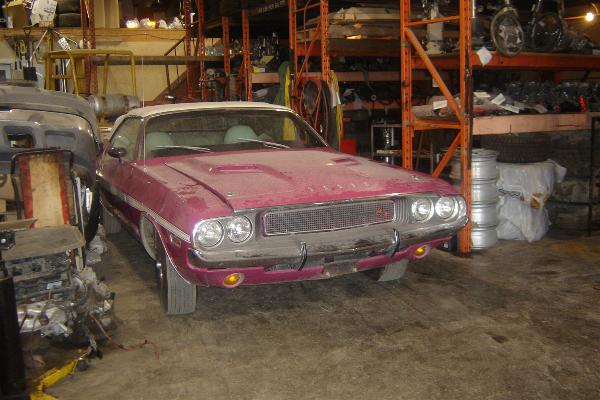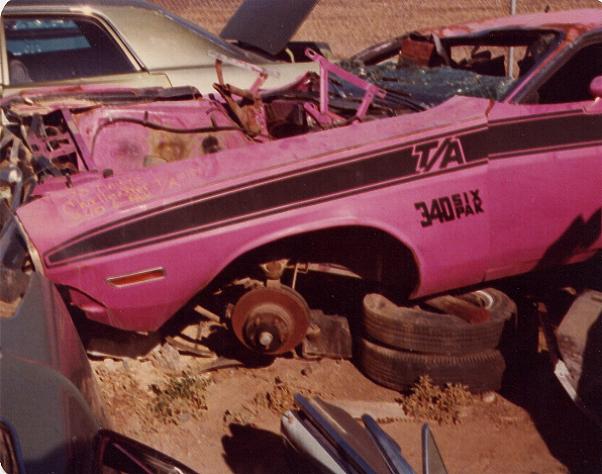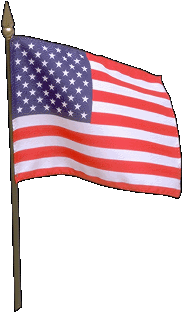 1970 Dodge Challenger T/A.

Want to see the T/A Challenger that was in the wrecking yard?

Back in the day when they were common to be seen in the wrecking yards.

At the time, Mather Auto Wrecking was a specialized Mopar auto wrecking yard, here in the Sacramento, Calif. (northern Calif. area)

-Don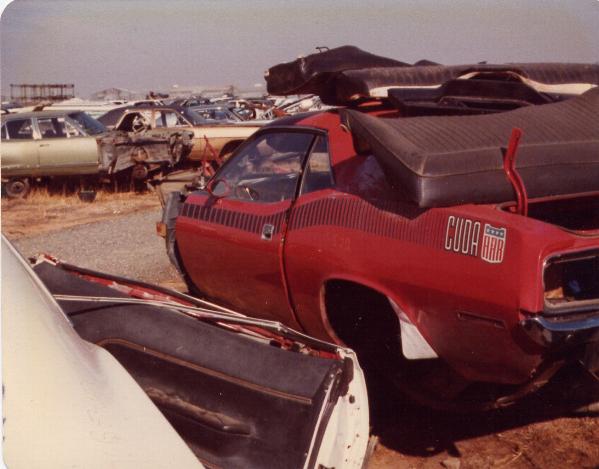 1970 Plymouth AAR Cuda.

This AAR had a short life. I took this photo in 1976 when i was in the Air Force at Mather AFB. Same wrecking yard as the T/A above.

-Don