Canadian Edition

          Page 95




1970 Dodge Coronet.

Found and bought this beautiful condition 2nd owner 70 coronet the day I went to buy this 440-6 pack cuda. Coronet was found in an old shed,replaced carb and cleaned her up and I'm driving her today. What a find! Cuda unfortunatly is still there rotting away too bad, needs alot of work but is a true 6 pack car and is complete. Why do people hold on to these cars when they know they don't intend to restore them. At least take the money and enjoy it, let somebdy else enjoy the car!

PS Great site. Hope I find some more cars to send you.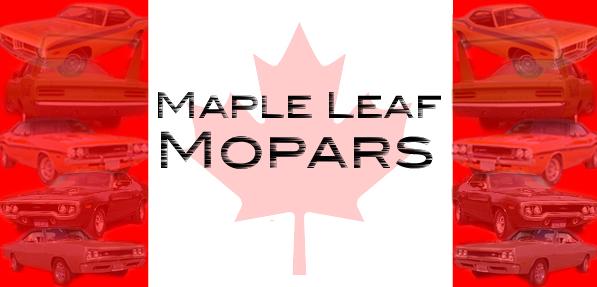 1964 Dodge 440 Convertible.

While attending a farm auction last spring, I ran into this old 63 - 64 Dodge convertible rusting away in the snow. Kind of rare to see a 2 door dodge 440, let alone one with a soft top.

The owner claims he's going to restore it some day.

Ron

1970 Plymouth Superbird.

Hey guys check out this email I got from Sweden....is this wild or what!!!

I´ve spent most of the evening looking at Canadian Mopars in barns. Great site.

When I came across the pictures of the HEMI Daytona with the Charger frontclip, I remembered about a similar car here in Sweden (oh yes, I live in the county of Dalarna, Sweden). The car showed up at a local street race in early -80´s. The story said (I do not know for sure if its a true story), that the owner was an older guy who lived in a small village not far away. he stored the car in his barn and took it out only when he got a driver (as he was quite hard on the boose) on Saturday nights, and that was not very often. When I catched the car, it was on a Sunday and the the car was driven by a young guy who borrowed the car since he had acted driver the evening before.

And now the car:

Tripple black, 4sp.manual tranny, Dana 60, 426 HEMI.

Looking just like a normal RoadRunner, except for the rear window!! and the polished a-pillars!!!

It also had holes on top of the rear fenders............luckily one of the guy´s that usually raced on Sundays with his 440/ Superbird were there so we could arrange a racefoto (no race took place since the HEMI-driver didn´t want to risk the car).

Later on in the mid -80´s the car was sold with the HEMI slightely busted.

It´s now beeing restored to original (auto, 8 3/4 and HEMI orange) with nosecone and wing.

I´m still a poor photographer and even worse back then, but here is one of a few shots that I took that Sunday in the summer of -82 (I believe)