Canadian Edition

Page 234

December 2014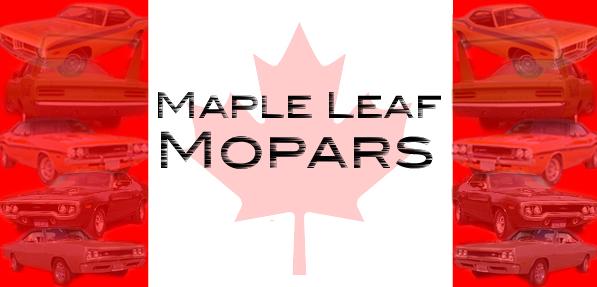 1970 Dodge Charger R/T.

This "Barn Find" Charger was at the Ancaster Ontario Fall Swap Meet October 2014. It was just sitting on the trailer with no signs or owner around. It had obviously been off the road for quite some time and even sported a set of "TORNADO" tires. I remember seeing those white letter tires on lots of car in the 1970's, usually in combination with some aluminum slot wheels....man those were the days. This Charger R/T was a 440 4bbl, auto, A/C, 14 inch rallyes, buckets, console, and triple green.

If you are the owner I would to hear more about this car and see some "as found" pictures. Please send them to me at
liftoffregistry@hotmail.com
-Dave

Well that didn't take long, I already have a response from the owner of this Charger. Its the nice thing about having a website like this!

Hi, I own the '70 R/T Charger on the trailer that you saw at Ancaster. The car is from California. Bought in LA on Hollywood Boulevard. I have original bill of sale, the car cost $4,350 on May 24 1970. It has California Emission added to the car, air, front disc brakes, original 440 still has orange paint on the block, 727 Torqueflite, it has 61000 miles on the car, it was a garage find in Mississuaga Ont, the back seat has not been sat in it yet, the broadcast sheet has not been removed.

The previous owner sent me these pics how he found the car. I am the third owner of the car. He owned the car for 10 years and did not drive the car but just stored it. I am going to slowly restore the car back to original.  I might just get ready for the road and drive it to some shows and have fun with it. I bought the car off the guy that brought it to Ancaster.

-Cory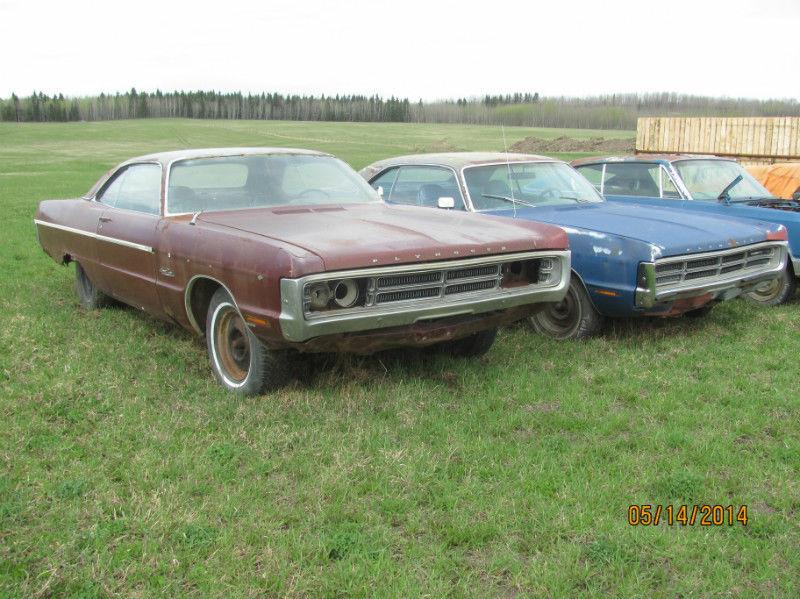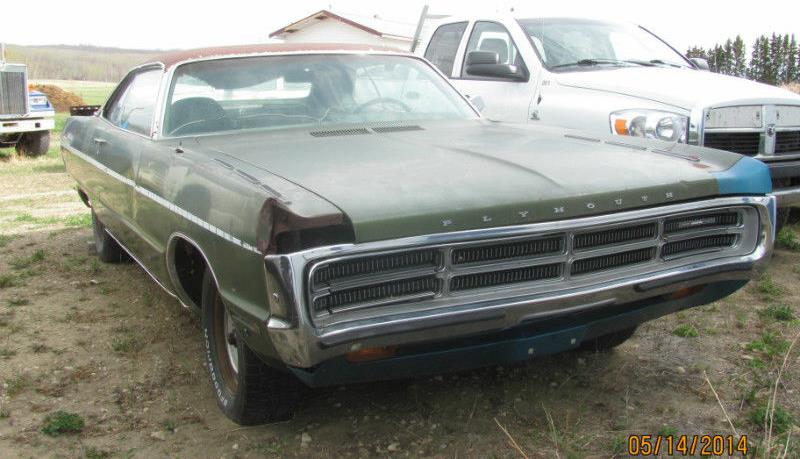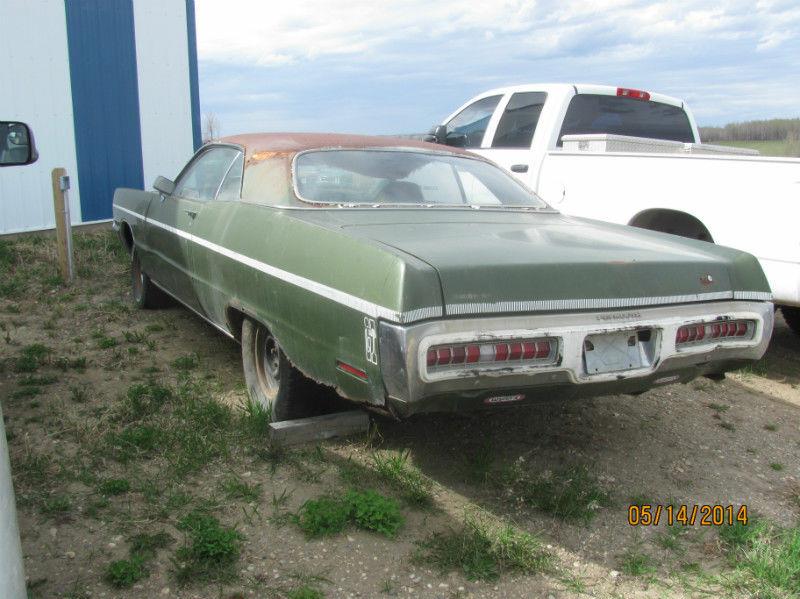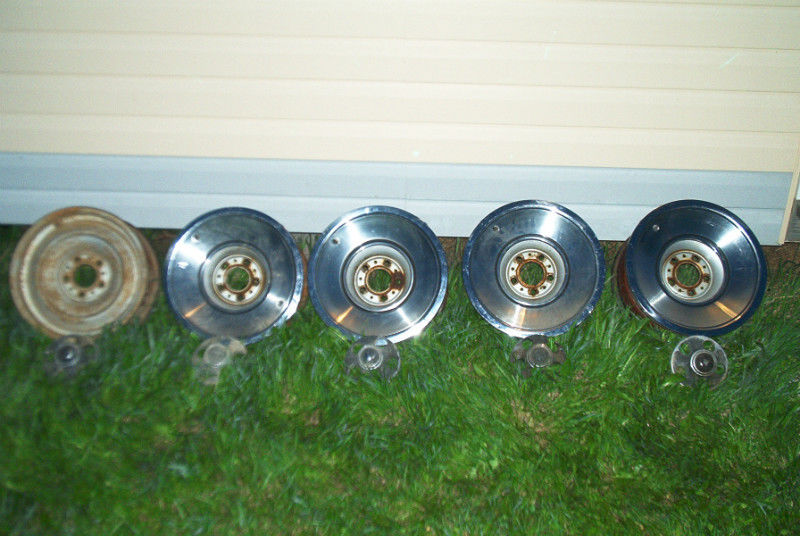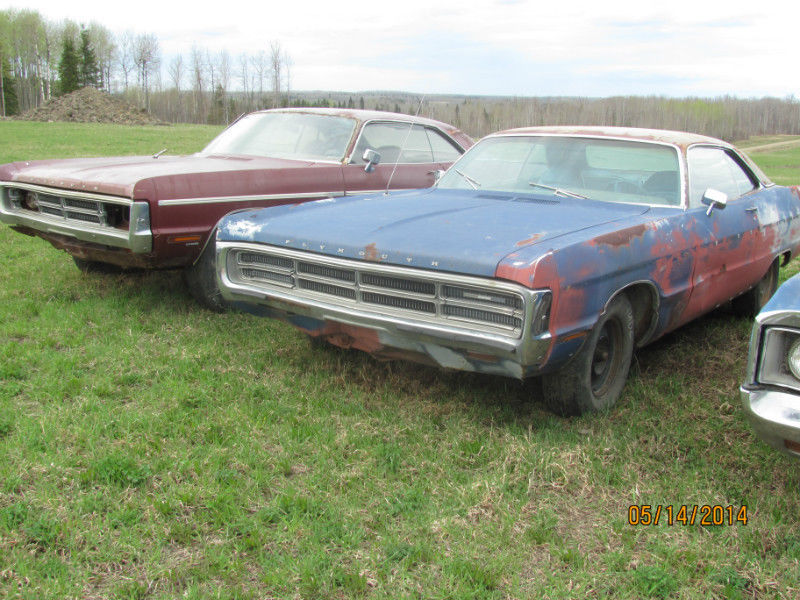 1971 Plymouth Sport Fury GT.

Here is a pretty cool Alberta car....another case if it was only closer it sure would be tempting. I personally really like these Sport Fury's and this looks to be a great project wearing original paint with two parts cars.

I just don't see how you could go wrong...even though it needs quite a bit of work it would sure be rewarding when its done. I like the fact that it comes with the 1971 only wheels. They really make these cars. I found this car listed on Kijiji:

Factory 440 car (no engine or tranny in the GT; though she comes with two other 1971 Sport Fury Fast Top parts cars...one with a 383 and another with a 400...both parts cars have trannys and 8-3/4 diffs

One of 375 ever built in 1971

Collectable

Comes with rare (GT only) special rims, trim rings and centre caps

Have a rust free fender as well for the damaged side and the special left hand side high flow manifold and a few other things as well.

She needs a new lover that can bring her back to her original glory.

780-542-3633

$3,750.00

Lindale, AB T0C 1W0