Canadian Edition

Page 233

December 2014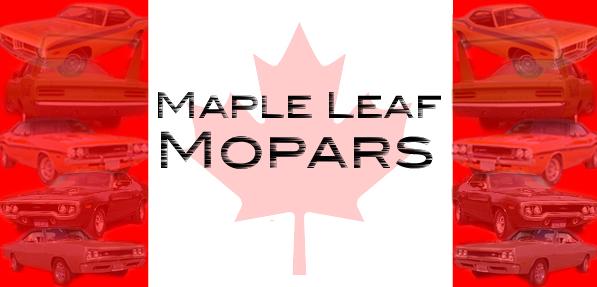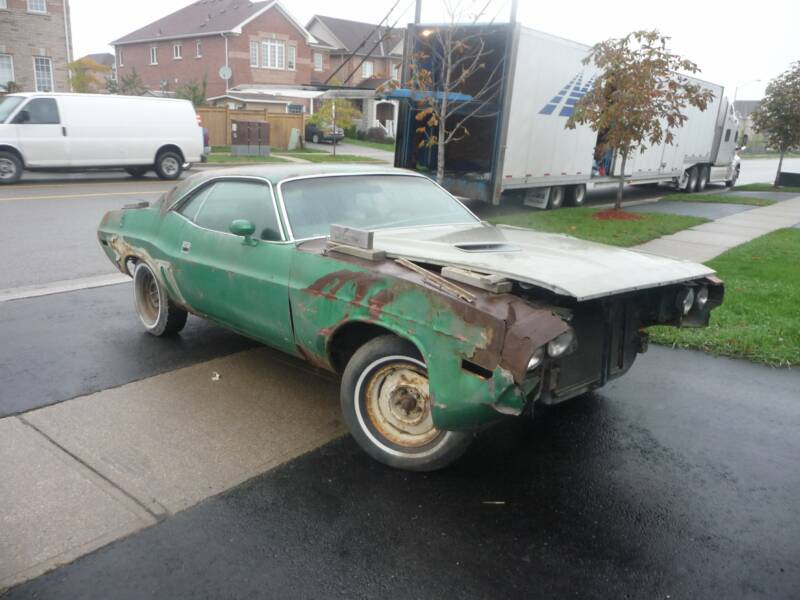 1971 Dodge Challenger R/T 440 Six Pack.

This is another car that was saved. It first appeared here on
Page 140
when it was in Quebec. It ventured on a cross Canada tour that eventually ended up with Alan Gallant in Georgetown Ontario where it was completely restored. Alan took it in as part trade for Barrelcuda. It has since been sold and it currently in Sweden! If you haven't seen the You Tube Video above...it is a must see! Pretty funny stuff..."I've been called worse". Don't worry Alan....I still think your name and "World Famous" go hand in hand...
"An original V code 1971 Challenger R/T. Read the tag on this one guys...Plum Crazy Purple, white vinyl roof, white R/T stripes and tons of cool options like a 3:54 Dana 60, front and rear spoilers, dual mirrors, 14" magnums etc...etc...The original owner, Jean-Yves B.of Quebec has been found! He remembers the car quite well having ordered it new and waiting three months for it's arrival in April of 1971 at CJ Kyle Ltd in Franklin Centre Quebec.

Jean-Yves owned the car for about three years putting 37K-38K miles on the odometer

-Alan "The Amateur" Gallant

If you'd like to see more pics of the resto please visit:

or