Canadian Edition

Page 224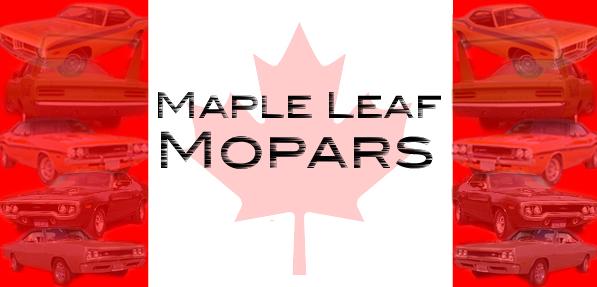 1970 Dodge Charger R/T.

A true barn find! Two fender tag, Purple, 440 4bbl, R/T SE somewhere in Alberta!

-Kori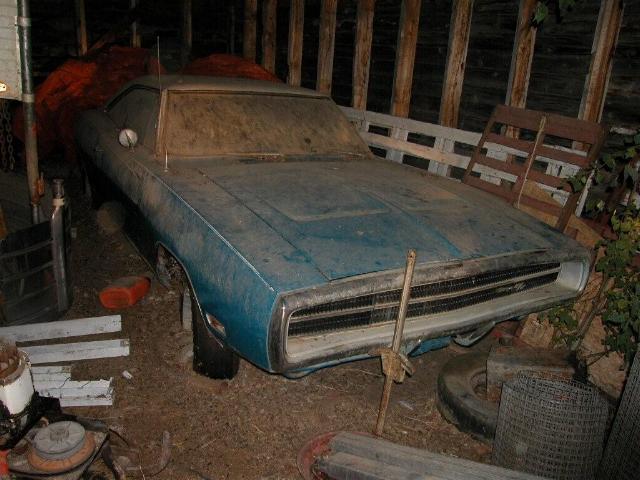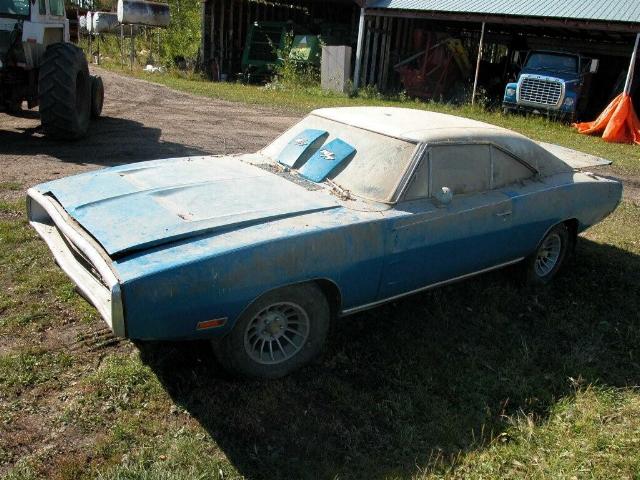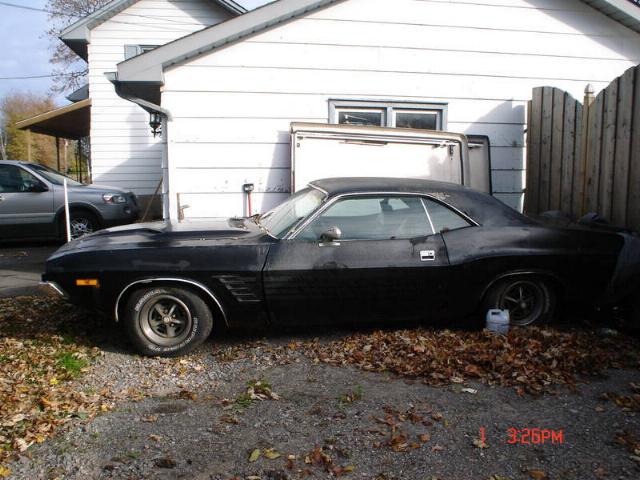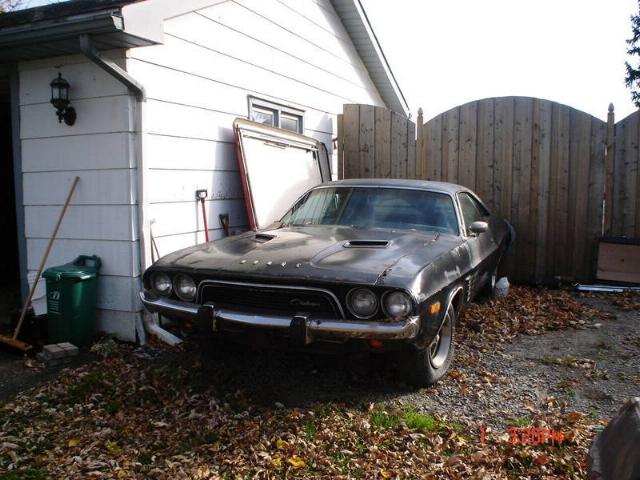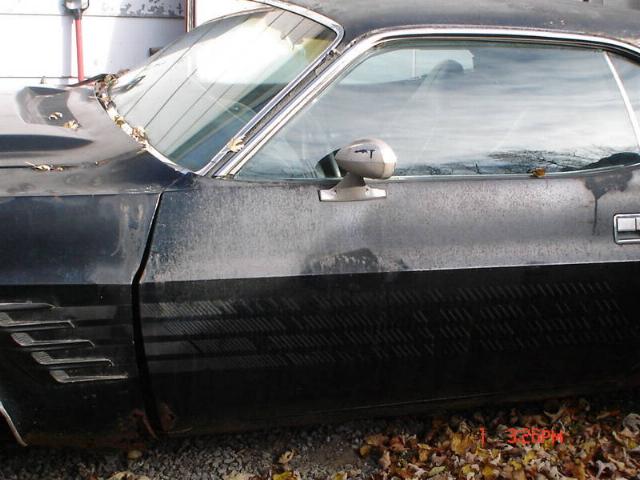 1974 Dodge Challenger Rallye

1974 Dodge Challenger 360 4 speed, its rough but all complete except for the shifter is missing Motor is seized from sitting, car needs frame, floor and bodywork. Its a total restoration project.

The car is black with black interior and should have a black vinyl top, it has tint glass, road wheels and is a factory radio delete car, I have the ownership and the broadcast sheet.

$3500.00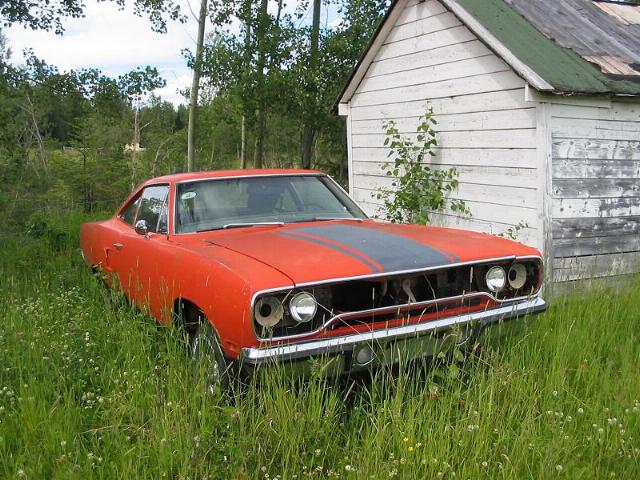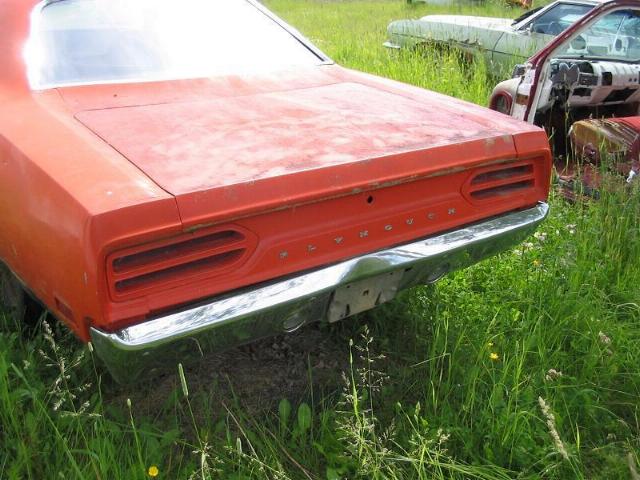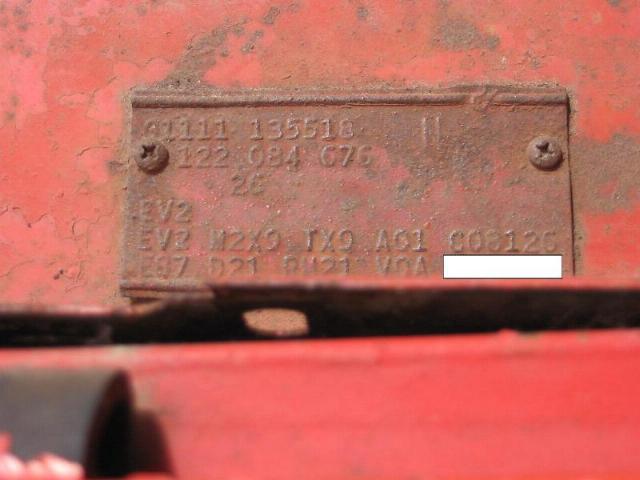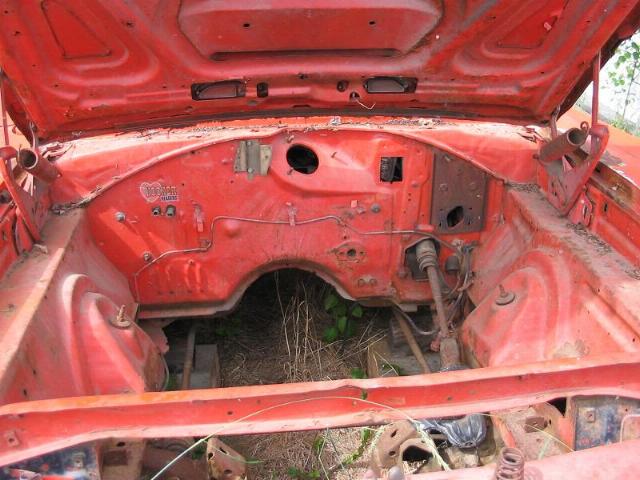 1970 Plymouth Road Runner 440+6.

70 Roadrunner RM21V 4 Speed Car.

1 of 429 made 440 6 Pack 4 Speed Coupes. V2( Hemi Orange) w/ black interior, Bench Seat, Dana 60 with 4.56 Gears.

Car could be driven with a bit of work. I do not have the numbers match engine or transmission. I do have a F code 440 and a 4 speed. I can also supply a 6 pack balancer and a set of rods and crank to make a 6 pack engine. No 6 pack intake or carbs. It has the original flat hood but I also acquired an air grabber for it which is rust free but the lower edges where it meets the cowl are turned up due to it popping open while driving. This will be an easy fix. Also have the guts for the air grabber but they will need some repairs. I also purchased a grill in mint condition with the exception of a small piece missing on the RH or LH top edge of the centre part which goes under the hood where the plastic retainer goes through. I do have another centre which can easily be cut and used for the repair.

The car will require a trunk floor, floor pan, lower parts of the 1/4's and inner /outer wheel houses as they were sectioned at one time for racing, front inner fenders look good. Not a rust free car but better than many I have seen. I have owned this car for 15 years and it has always been garage kept. The previous owner drag raced it for 10 years prior to that.

Car will be for sale locally and is located in northern British Columbia, Canada.

$20,000 obo Will consider decent running car in trade.