Canadian Edition

Page 223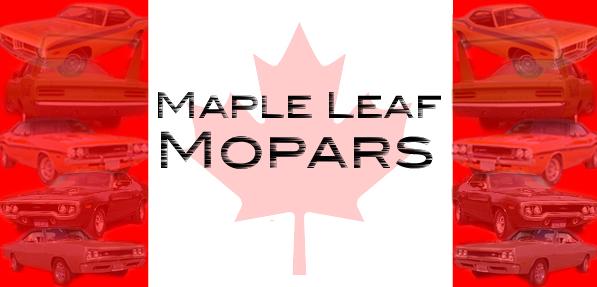 1971 Plymouth 'Cuda.

We were up in Northern Ontario  ( Orillia area) back in 2003. I was asking some of the locals if there were any wrecking yards around the area. Someone asked me what I was looking for.  So I said Barracuda parts.  I was directed to a garage on the outskirts of town , I was told there was a old Barracuda sitting out back. 

This is what I found!!!. A 1971 Cuda 340. Rubber bumper, Shaker Hood, louvered fenders and all. One of the chrome exhaust tips was rotted off and laying on the seat.  And incredible as it was the car was just sitting there and the doors were not even locked!

I went back the next day and asked if it was for sale.  I was told the fellow who owned it was separated from his wife and lost storage, they were supposed to get it running for him.  We went back there the next summer and it was gone, no idea where..... It was in fantastic shape too.

-Dave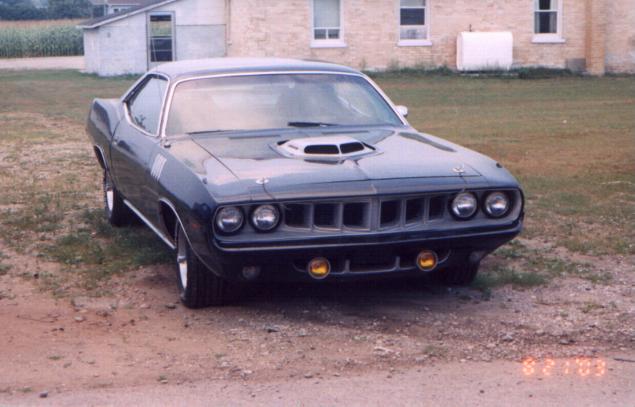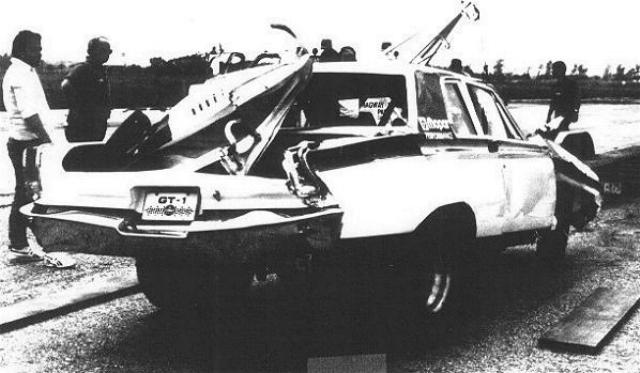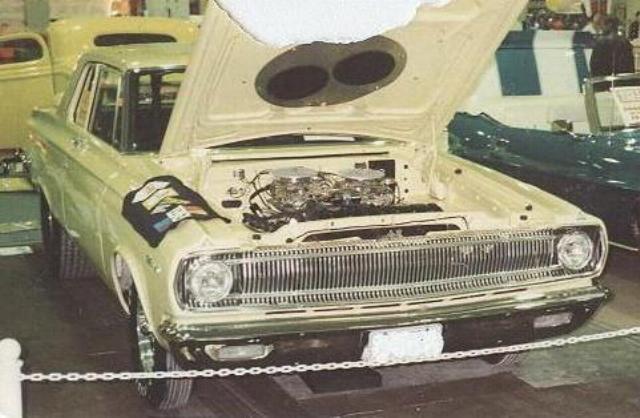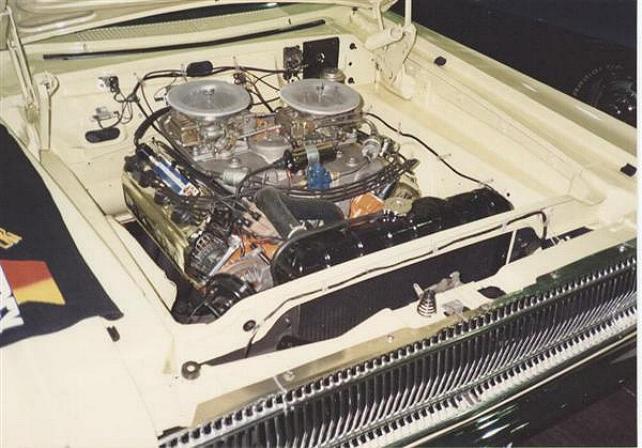 1965 Dodge Superstock.

I was checking out your site and didn't remember sending you the picture and story of the '65 Dodge Superstock rolled at Cayuga at 130 mph...

This was was placed on
Page 39
of your "Mopar In Barns" feature...
I am happy to tell you that the car escaped being put in a barn and was beautifully rebodied with a '65 Coronet sedan body from Washington State.

I attach 2 updated photos to complete the story sorry, first photo is ripped)...

-Pete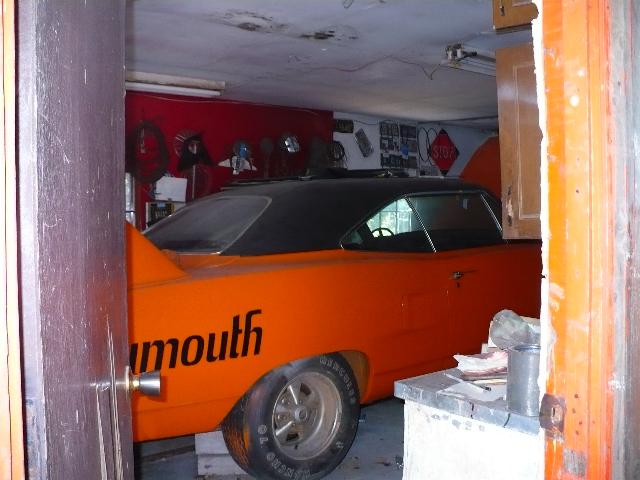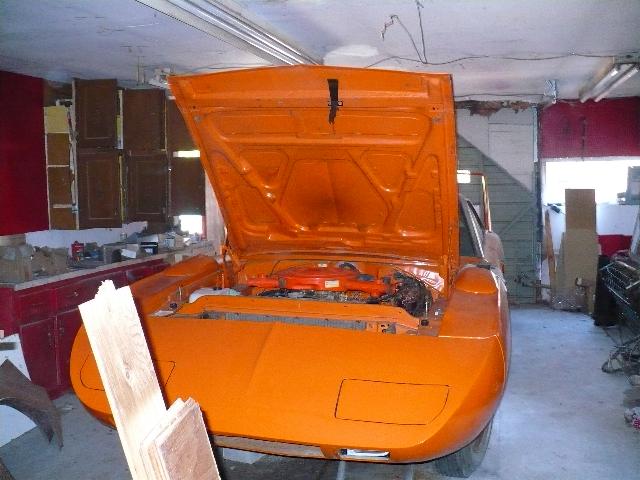 1970 Plymouth Superbird.

440 auto from Kentucky, i've known of this car for ten or so years, finally got some pics may never see the road due to health. He also two 68 barracudas in back field.

-Dwayne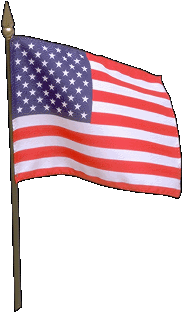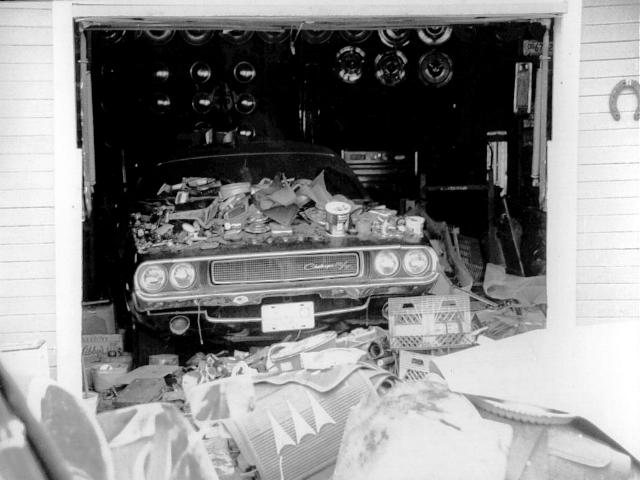 1970 Dodge Challenger R/T.

OK...this is a workbench!!

I shot this picture over twenty years ago, at the home of a local Mopar "re-saler"....

This particular car was a Six Pack R/T S/E originally purple, then black.

Sitting on original tires.

I believe it eventually sold to an NHL player.

-Robin

Hi Robin, 

That is how I remember it in 1986 when I saw it there on Henderson Hwy.

It was orig FC7 car that was spraybombed black except for a purple stripe down the side of the car the width of piece of masking tape.

V-code and there was a 70 Challenger brochure on the front dash.  COVERED in stuff.

It went to Eddie Belfour was always the word down here on that car. 

-Pat