Canadian Edition

           Page 39

1968 Dodge Charger R/T.

Here's a few pictures of my poor Charger R/T, stuck on my rotisserie for the last 5 years. That's gotta be some kind of record! Finally I'm doing something with it!!

Should be under it's own power by August. Yeah, who am I kidding!! The one shot of it done was created in Photoshop, for inspiration!

-Robin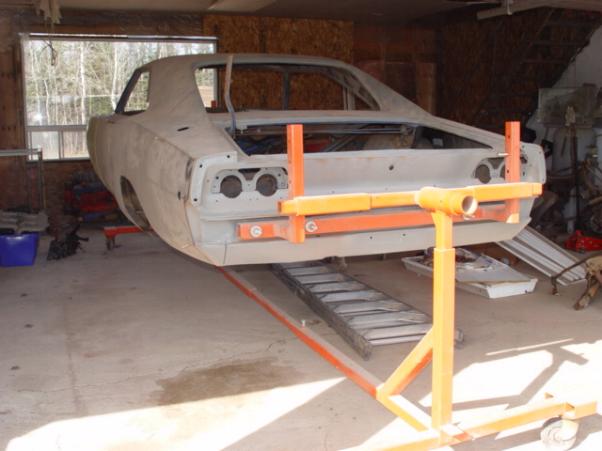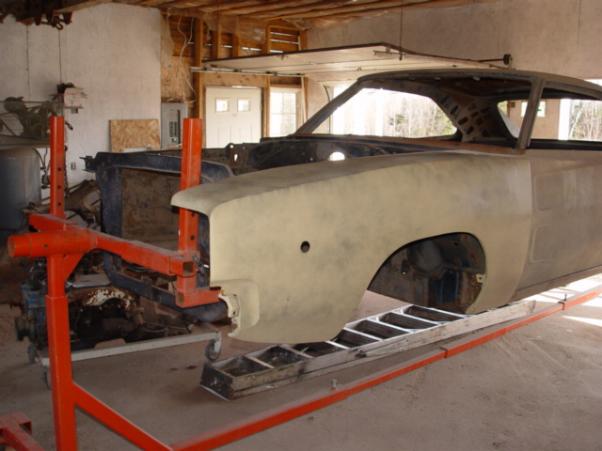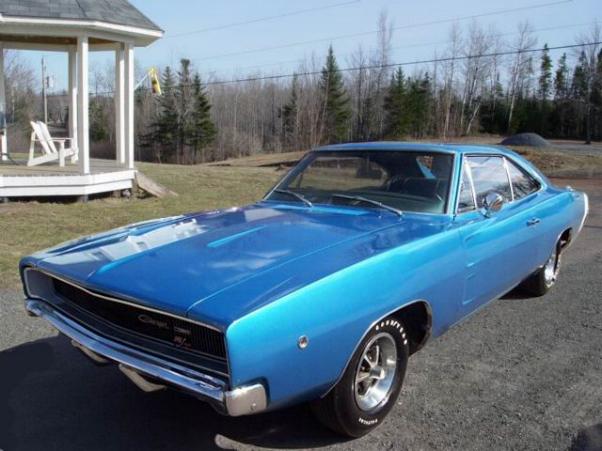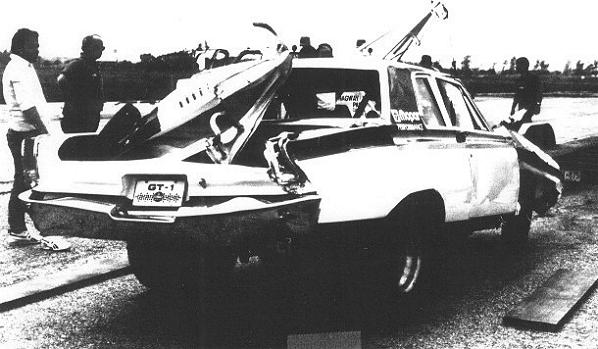 1965 Dodge Coronet A990.

If you lived near Cayuga in the early '90's, I am a bit surprised you haven't heard about/seen it. The front driveshaft broke at the finish line (130 mph) causing it to dig in and lock up the rear wheels. The car spun sideways then barrel-rolled. The track officials or owner threw a tarp over shortly after, to break up the crowd gawking at it. Every corner of the car was crunch but the race Hemi was undamaged.

I wonder where the car is now???

-Pete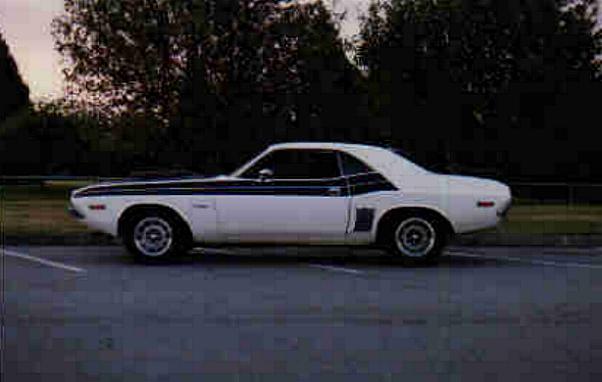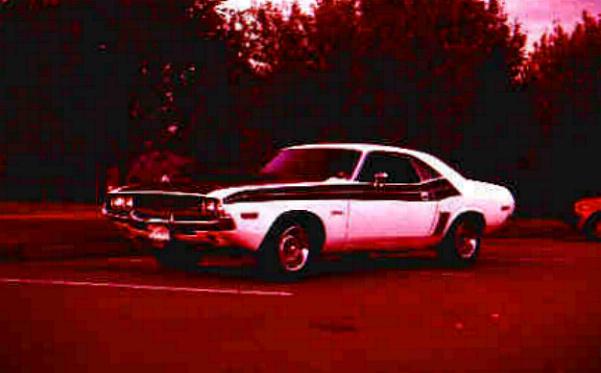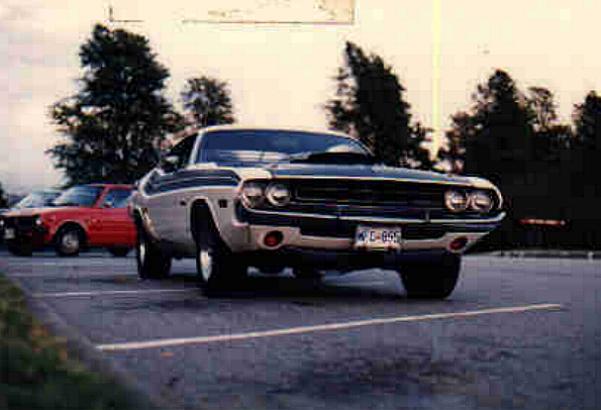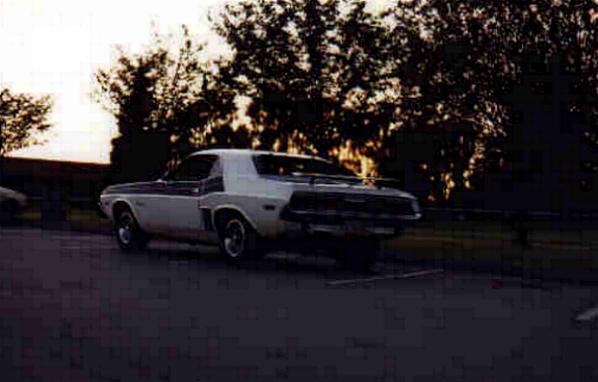 1971 Dodge Challenger T/A????

On the topic of 71 T/A hooded Challengers-I took these shots of a car back in 1977, don`t know details, but saw it while attending a wedding on top of little mountain conservatory, it was loud! heavily cammed-had chromed side scoops and the top of rear window louvers (hinges) chromed, also remember had chromed deep pan and headers, didn`t see who owned it.

-Wilson

I have heard rumors of a guy in Quebec who wanted a 1971 T/A Challenger, anyay the dealer got him one or more likely put on all the parts to make it look like one. It had the side exxhaust, spoilers, louvers, stripes etc.

Anyone know where that car is today???

-Dave