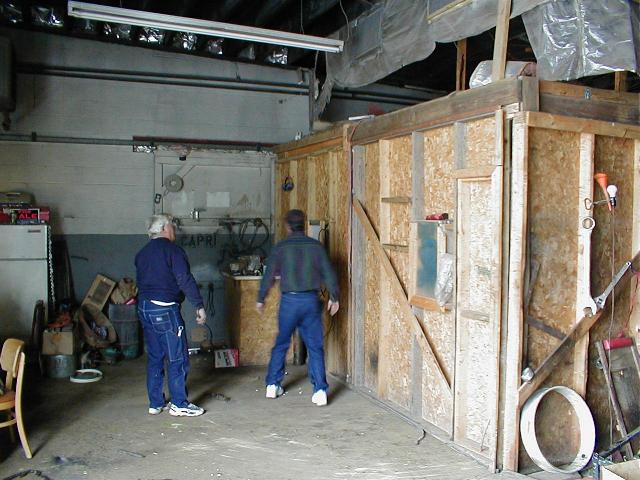 Moparts "Jaw Dropper" Collection - Edition

Page 212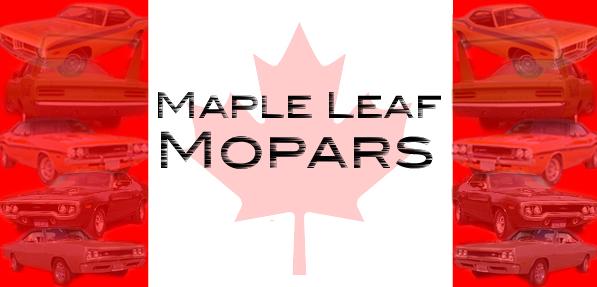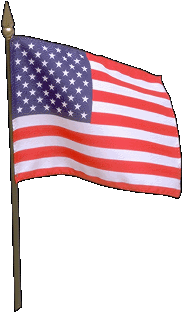 1970 Plymouth Superbird.

I originally discovered this car (1970 440+6 Superbird, Auto, 32K) about 7 years ago, while on a parts buying trip, literally "walled in" inside the OFFICE of the ORIGINAL OWNERS service garage (He was afraid of potential theft). At the time, he was about 85. A few locals knew of it, and he was originally asking several times the then-current market value. After 2 years of negotiation,  

Both he and his wife decided that because his health was not the greatest, it was time for the car to be sold. He was quite happy with the financial transaction, but was definitely blubbering in the photo where the car was being loaded onto the trailer. If he could see the car today, he would be quite pleased as well.

I finally handled the sale to a private collector in the Midwest, and at time of pickup, we had to dismantle the wall and a spray booth to extract the car. It was cleaned up, touched up and resold about a year later.

-Bill Rolik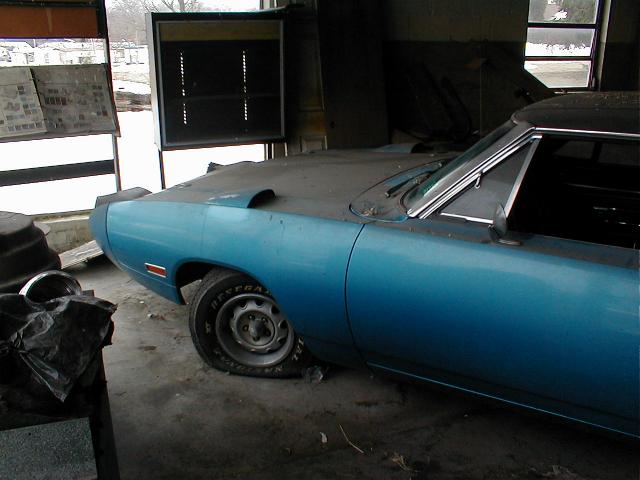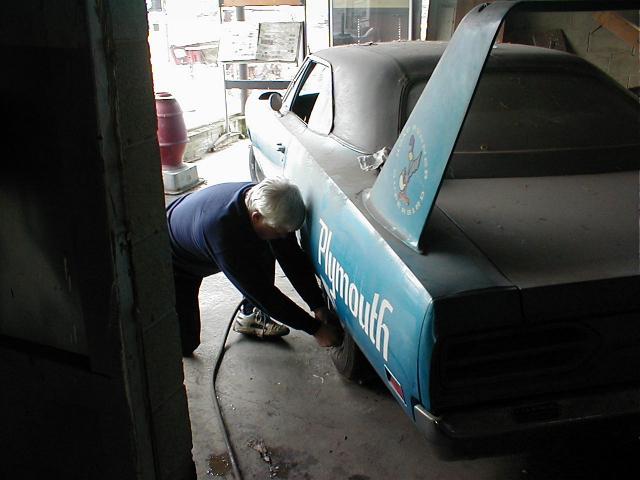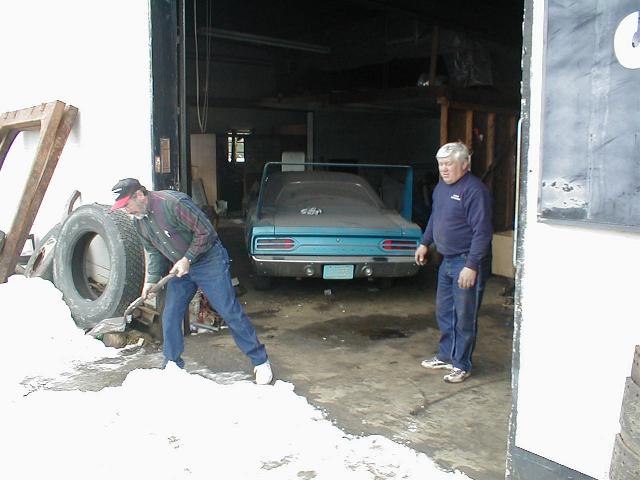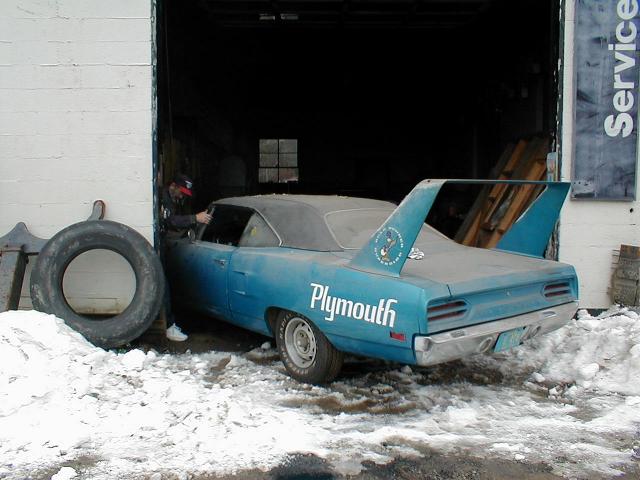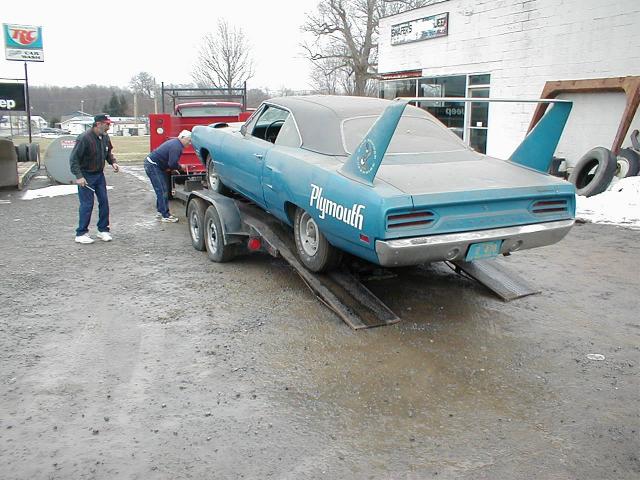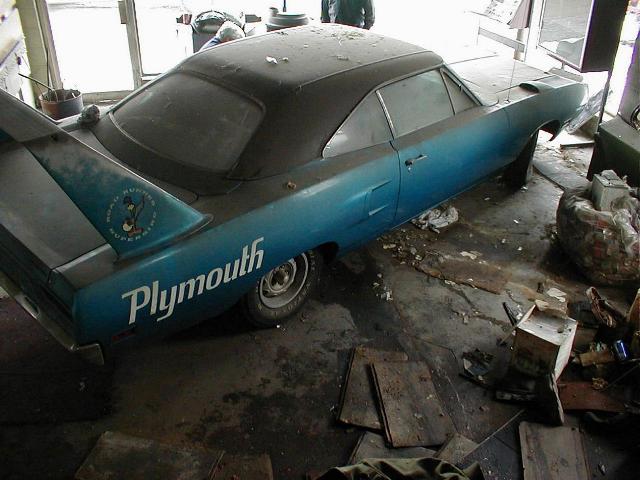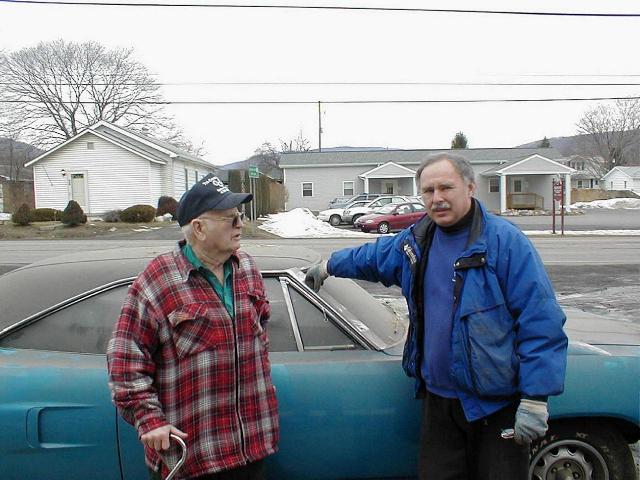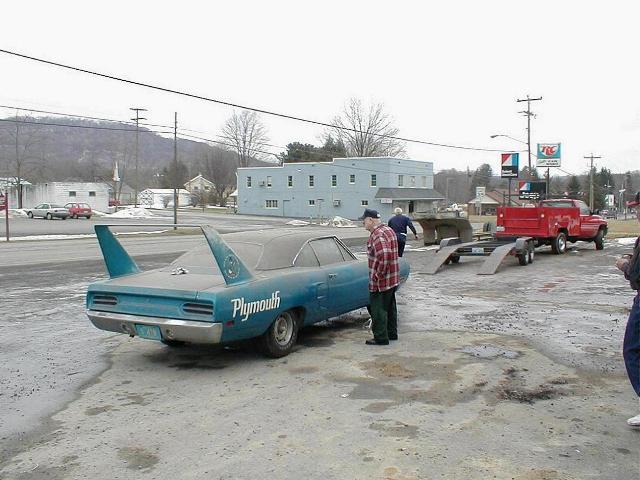 "Goodbye, Ol Girl, it's been great"

"Bill, is she going to a good home?"