Canadian Edition

     Page 165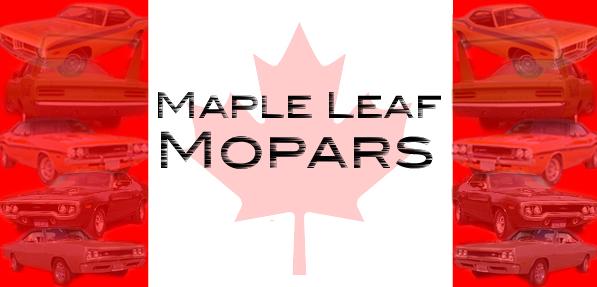 1971 Dodge Challenger R/T.

I bought the car in 1979 for $1500.00 when I turned 16, it was my first car. It was my daily driver until 1981 when I graduated. It ended up parked at my parents farm when I bought a new car. A friend's older brother wanted the car a couple years later. I ended up giving it to him as I had no plans on restoring it any time soon.

I never seen the car again until this spriing (2007), I had not kept in touch with my friend much the past 25 years. I always wondered what had happened to the car. I assumed it was restored and sold several times by now with the prices that E-bodies are bringing.My sister who had kept in touch with the family started the ball rolling with me getting it back.

It turned out he never had the chance to restore the car, due to other priotorties like raising a family. He had numerous changes to sell the car but never did, The car looked as it did when I last saw it 25 years ago. He never did drive it, it's been sitting with a tarp over it the whole time. The rally dash looks almost new.

I ended up getting the car back for the same price I sold it for $0.00.

The car is a 1971 Challenger 340 RT. All the numbers match and has all it's proper tags. I also found a build sheet under the passengerside bucket seat. I've started a complete restoration on the car and hopefully it will be completed in the summer of 08.

I'm starting a complete resto on it and need the following items.

- Green pillar post moldings

- PS side fresh air vent cable

- Rally hood scoop inserts

- AM radio

- Rear defrost setup Found Still need housing for speaker

Thanks

-Dale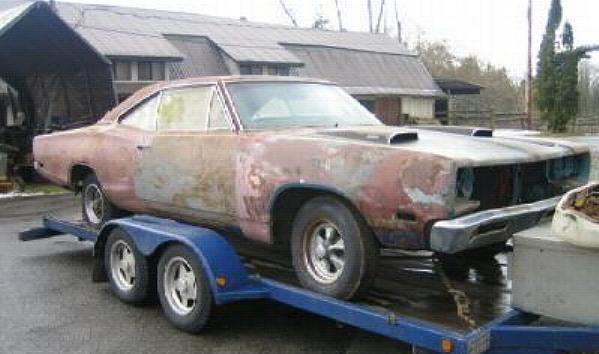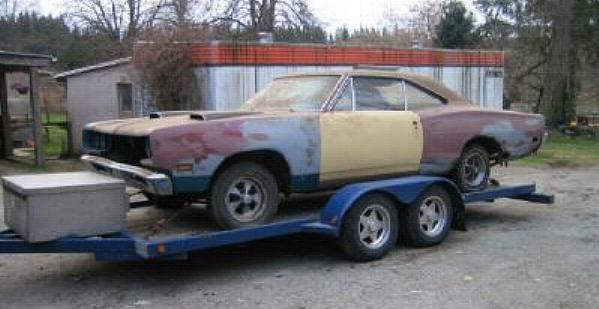 1969 Dodge Super Bee.

This car was a locally owned, SPECIAL ORDER vechicle. Car comes complete with all documentation including order form from Chrysler dealer, Delivery acknowledgement, Original window sticker from Chrysler and documentation of all options. Car also has fender tag intact. This is a completely original, unrestored, SPECIAL ORDER 383, 4 SPEED CAR. The car is complete NUMBERS MATCHING.

Options include:

CORONET SUPERBEE 2 DR HARDTOP.

H2W - WHITE AND BLACK TWO DOOR BENCH.

A31 - HIGH PERF AXLE PACKAGE.

B41 - DISC BRAKES FRONT.

B51 - POWER BRAKES.

D21 - 4 SPEED MANUAL.

D57 - RR AXLE 3.91.

E63 - ENGINE 383 CU 8 CYL 4 BBL.

G15- TINTED WINDSHIELD

H31 - RR WINDOW DEFOGGER

J25 - W/S WIPERS 3 SPEED

J41 - PEDAL DRESS UP

J55 - UNDERCOATING & HOOD PAD

MO5 - DOOR EDGE PROTECTIVE MOLDINGS.

N25 - ENGINE BLOCK HEATER.

N85 - TACHOMETER.

N96 - CARB FRESH AIR PACKAGE (RARE).

R11 - RADIO AM PUSH BUTTON.

R31- REAR SEAT SPEAKER.

S77 - POWER STEERING.

S81 - PREMIUM NUMBER 1 STEERING WHEEL.

V1X - VINYL ROOF BLACK.

V8X - BUMBLEBEE STRIPE BLACK.

W18 - SIMULATED MAG TYPE WHEEL COVERS.

Y07 - BUILT TO CANADA SPECS.

THE CAR IS IN NEED OF RESTORATION. CAR HAS RUST IN QUARTERS, DRIVERS SIDE FLOOR AND TRUNK. RUST ALSO UNDER REAR WINDSHIELD. ALL FRAME RAILS AND REST OF CAR ARE EXTREMELY SOLID.

ALL GLASS, TRIM AND INTERIOR PROVIDED WITH CAR. CAR IS 99% COMPLETE, INCLUDING EXHAUST MAINIFOLDS, N96 RAM AIR OPTION, DASH, TACH AND INTERIOR.

THIS IS AN EXTREMELY RARE, LOCAL, UNMOLESTED CAR. IT WAS A SPECIAL ORDER CAR HERE IN CANADA AND HAS REMAINED LOCALLY IN THE SMALL TOWN, FOR THE PAST 38 YEARS. THE CAR HAS BEEN STRIPPED AND READY TO BE RESTORED.

Rob 604-908-0141

fuelfilms@shaw.ca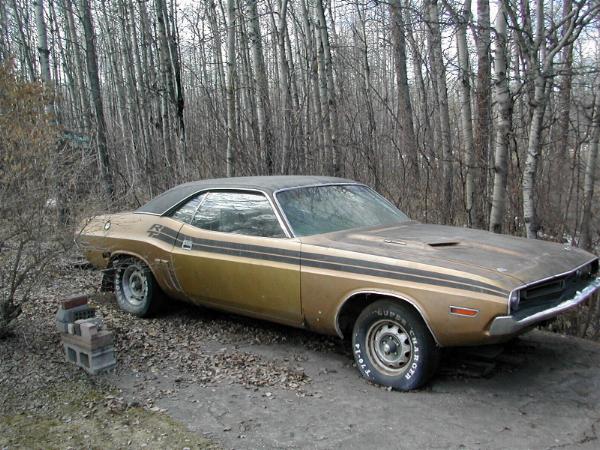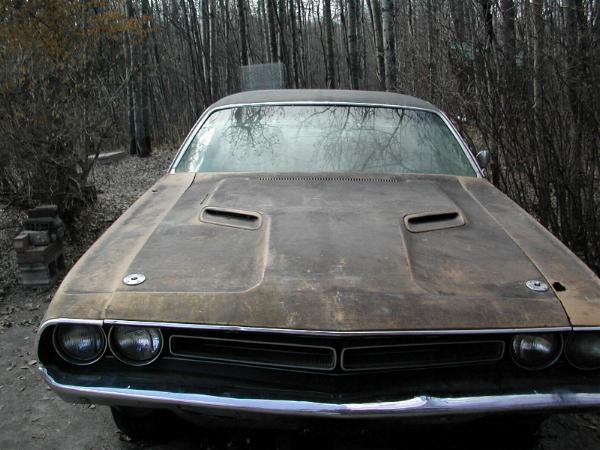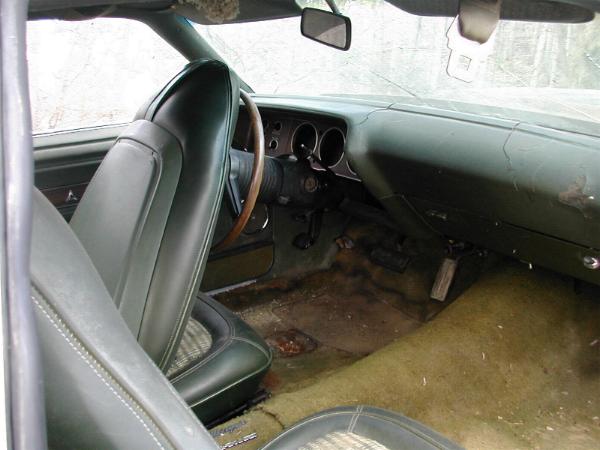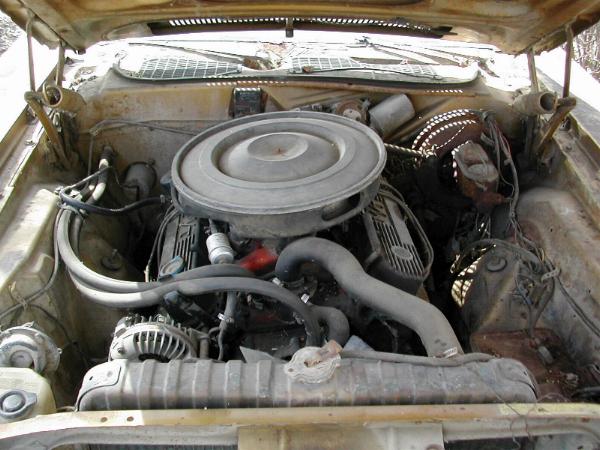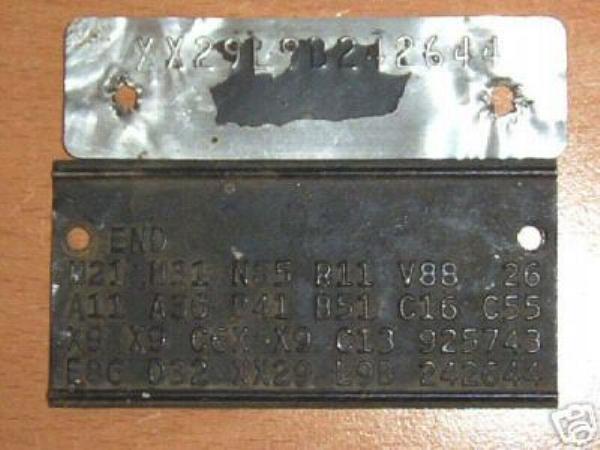 1969 Dodge Charger 500.

All thats left of the car...I found this on Ebay selling out of British Columbia. So if you see a black on black Charger 500 for sale in the future you may wanna check the VIN!!!