Canadian Edition

           Page 16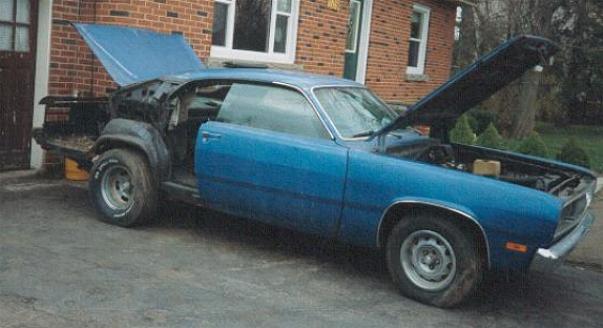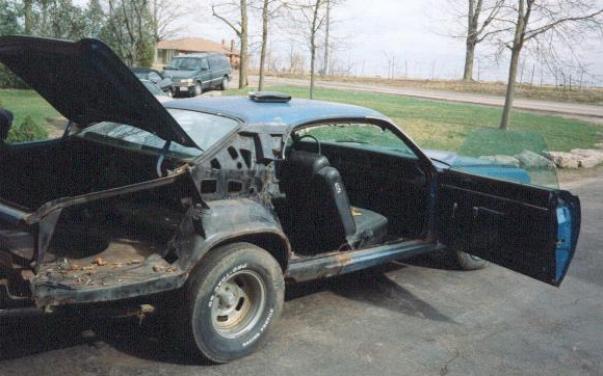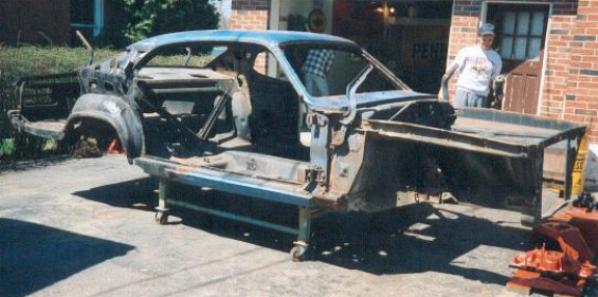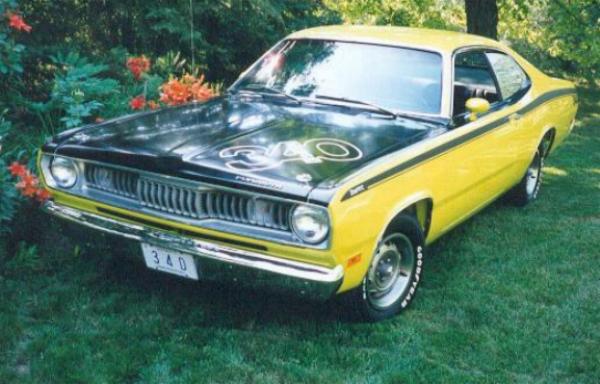 1971 Plymouth Duster 340.

Another great resto from Alan Gallant, I will let Alan tell the story:

This Duster sat in Oakville just off of Lakeshore Rd. for years. It seems a guy named Chris wrapped it around a tree while trying out a new set of 3:91's. After that he cut the 1/4 off, rewelded the roof on 2 inches too low, which I'm sure he didn't notice! The car sat for years like that until the spring of '98 when my brother-in-law Mike bought it. Over the course of a year we restored it with the

eye-popping Curious Yellow paint job. I bought the car in the spring of 1999 and sold it at Carlisle in 2000 to a guy from the State of Delaware. According to the DMV car had a long list of owners in the Hamilton/Oakville area, even a couple of women owned it. No offence! Listen to the options on this car....(the broadcast sheet and fender tag are still with the car) 

Original 1971 Duster 340, 4speed, 3:91 axle, TX9 Black, White stripes, V21 Black hood treatment w/340 callout, Deluxe black/charcoal bench/armrest, Black steel wheels w/dog dishes.

How cool is that?

If I had of keep this car, you can bet it would be black now!

That's all.....Alan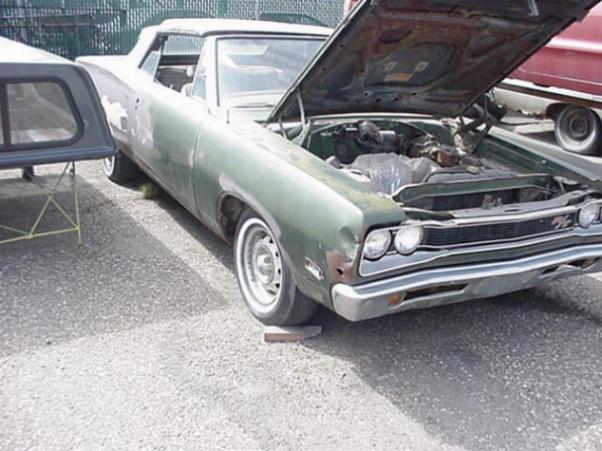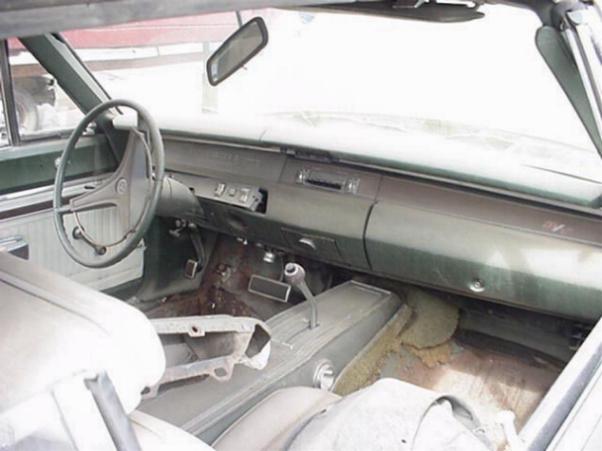 1969 Dodge Coronet R/T Convertible.

Everybody has a story, here's mine:

In the mid '70s I owned a 1970 Chevelle convertible which I sold and swore

one day I'd have one again.  A couple of years ago my wife's brother became

friends with a Mopar man (I call him Mr. Dodge) and he got the bug.  He bought a 68 GTX convert here in Central Alberta that was missing the original motor and the hood but was pretty much all there.  I told my wife if he got one, then I would get one too and I started looking.  I found a hood for the GTX and went to look at it.  This guy had 6 Chevelles (done) in his shop and told me the parts cars were out back and that's where I saw this 69 R/T rag.

Although it had the typical floor rot it looked to be all there.  I found out later it was a complete numbers match car.  I went in asked him if the R/T was for sale and he hummed and hawed and said maybe.  I said, I'll get back to you on the hood.  I phoned Mr. Dodge and asked him what a 69 R/T rag was worth and he said "Where!"  I said "never mind" and he said just go buy it.  I made the guy an offer and he took it.  I found the broadcast sheet under the back seat but it turned out to be for a different R/T rag.  I talked to Galen Govier and he said that was common.

Total production on the R/T rag in 1969 is 483.  57 of those were export and

likely came to Canada.  Most of the Canadian cars were plain jane as it mine.

My car is F8 green with a white top and white interior.  440, auto, console,

PS, PS, buckets, radio and 8-3/4 with 3:23 open.  I have most the pieces now andwill start the disassembly this May.

-Howard

Thanks Howard..what a great story and yet another rescued car...doesn't get much better than that!!!! Keep your heads up Folks...they are still out there to be found.

Click here to add your text.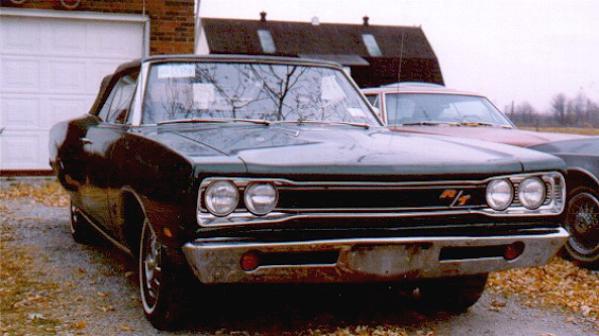 1969 Coronet R/T Convertible.

Yep another F8 Convertible R/T, its also a matching numbers car which Rick found while cruising the streets in Upstate New York!!!

He took it off the hands of an older gentleman who was getting too old to drive and thought it was in his best interests to let someone else enjoy this car.

Click
here
for the whole story and more pics of Rick's R/T!!!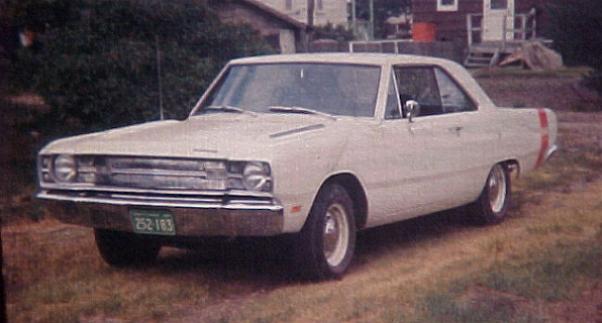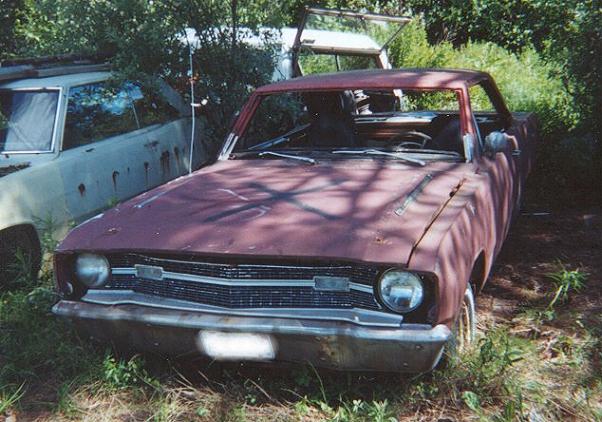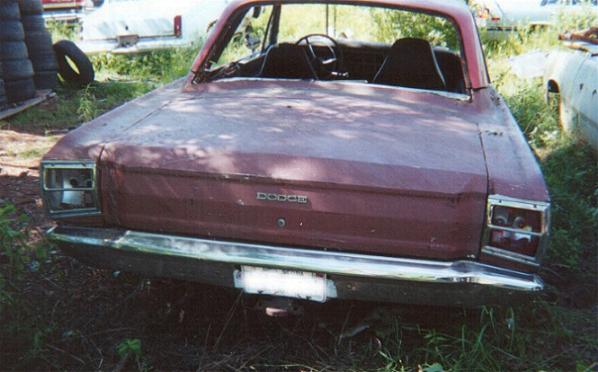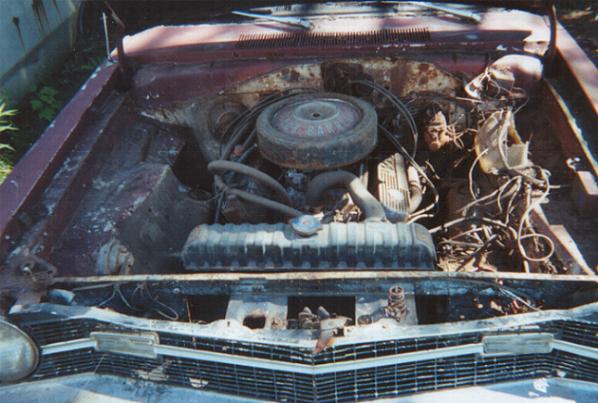 1969 Dodge Dart Swinger 340.

Check out what happened to this very cool Swinger in the last 30+ years by clicking
here
. It is definately worth your time to read the whole story and see the rest of the pics. Thanks Dustin for sharing it with us...good luck in getting this one back for your Dad!!!!