Canadian Edition

           Page 14

1967 Plymouth Satellite.

Here's another success story...a car just released from its prison. Its nice to see that this one was stored inside the garage and not behide it...it looks like a real nice survivor. I will let Bryan tell the rest of the story:

I came across almost 2 years ago but just purchased this week. It's a 1967 Satellite, #'s matching 318 auto, buckets, console, painted once and in the same owner's hands since 1968. This car has been off the road since 1975, sitting in this garage owned by a very nice gentleman in his early 80's. The first time I checked it out he wouldn't sell, this time was the right time. It's not a HEMI or GTX but it's still a Mopar and better yet an ORIGINAL Mopar. I plan on freshening it up and driving it for the summer and then installing a 440 over the winter. This one didn't get away!!

-Bryan

1971 Plymouth Duster 340.

Yet another car that was found, bought and restored...they are out there. This one is yet another of Alan Gallant's well done restorations...here's the story on this cool car:

This 1971 340 Duster used to be owned by a Frenchman named Jacques. He used to street race and drag race this car all around Southern Ontario and Quebec in the Seventies. Back then the car wore a "Mopar Missile" paint job. He said it was a 12 sec. car! Then it sat forever and ever on Hwy # 5 by Peters Corners in Ontario. Everybody knew about it. I watched it for years and finally bought it in

Spring 1999. My brother-in-law and I did a complete rotisserie restoration for the heck of it, painting the underside just as nice as the top side!

As with most of my cars I like things to be 100% original. So that's what we did.

Check it out...An original 340 3spd, EV2 Tor Red, black & white plaid bench seat interior, rear spoiler, and the very rare black out on the hood with the 340 decal.

The car sold a year later in 2000 sight unseen to a guy in Newfoundland. We never even drove the car!

-Alan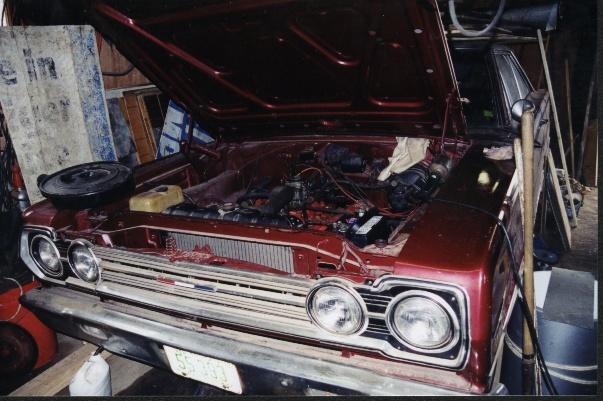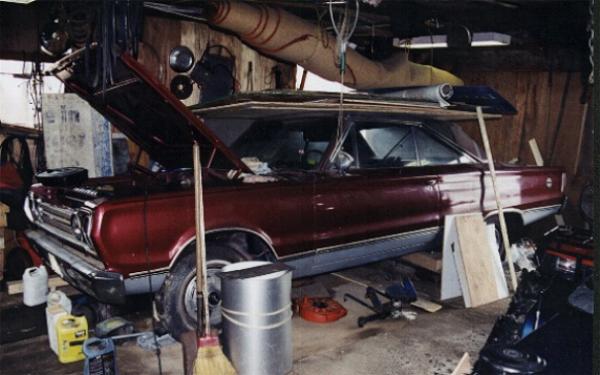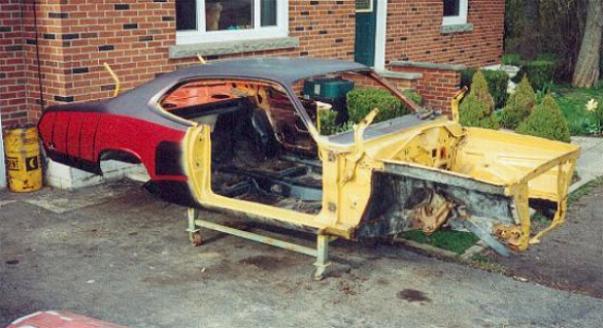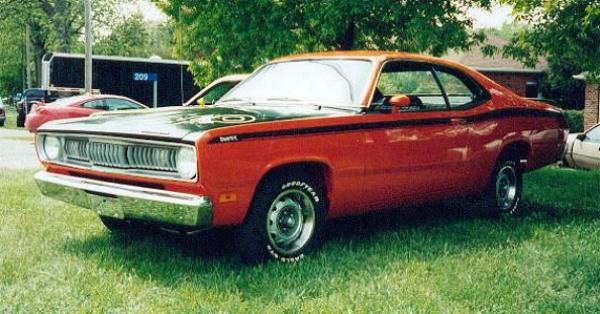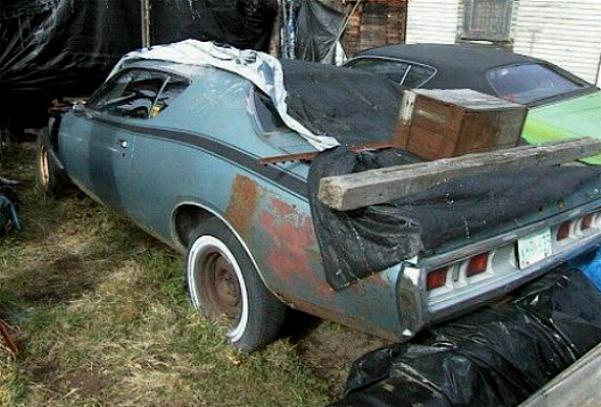 1971 Dodge Charger R/T 440 Six Pack.

A real early production Six Pack Charger that was somewhere in British Columbia....here's the story:

Those cars were for sale by a guy who had listed a Daytona on E-bay about a year ago.... at the time I was looking for a 6bbl or Hemi 'Cuda... and passed on getting either of them. Now I got the 'Cuda that I'd been looking for and I'm now looking for a 71 Super Bee or R/T....  The cars where part of someones collection that was being sold .

-Jason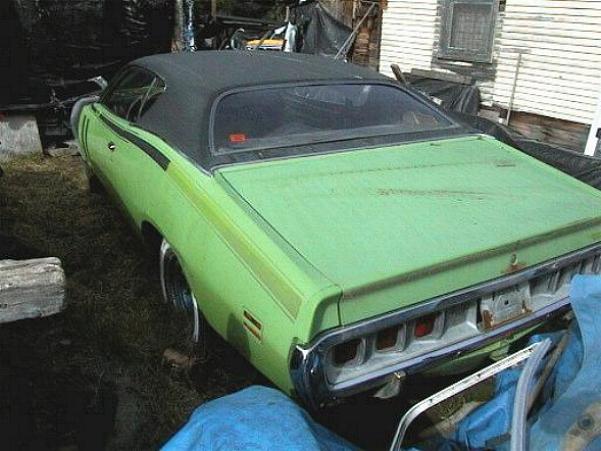 1971 Dodge Hemi Charger R/T.

Here's the car beside the Six Pack car, in case you were wondering.

-Jason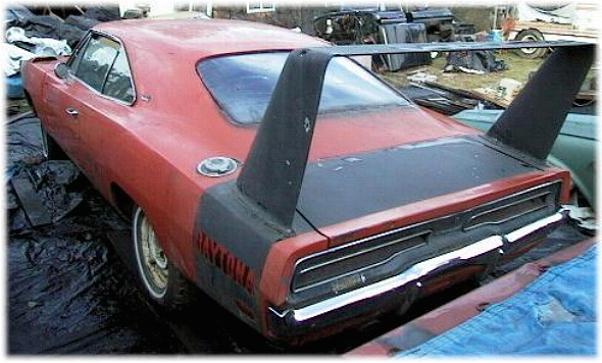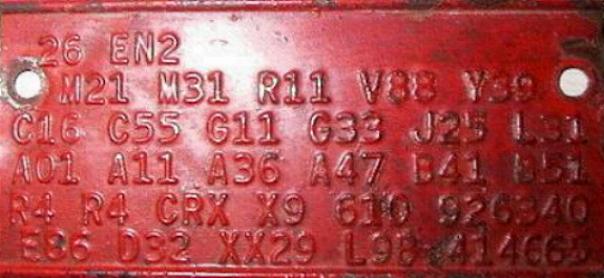 1969 Dodge Daytona Charger.

This was the car on Ebay...what a car to stumble upon...I'd like one just like it...although the car definately needs a resto, it looks like it would be an awesome project. The same guy had a bunch of other Mopars all stored in his backyard!!!