Canadian Edition

     Page 137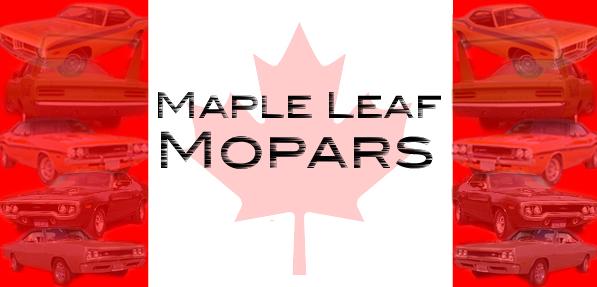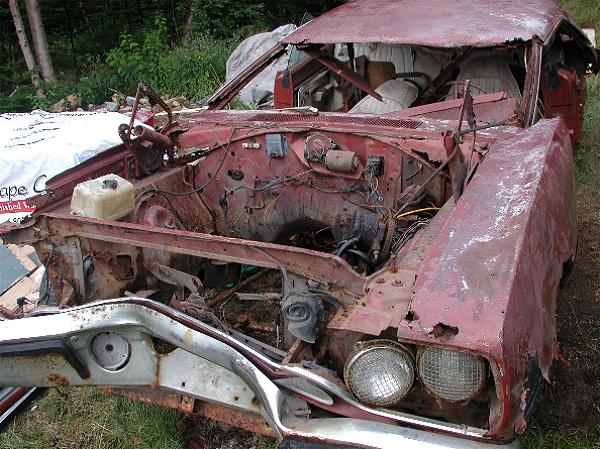 1970 Plymouth Hemi GTX.

Are you kidding me??? Pass the kleenex.....How does something like this happen???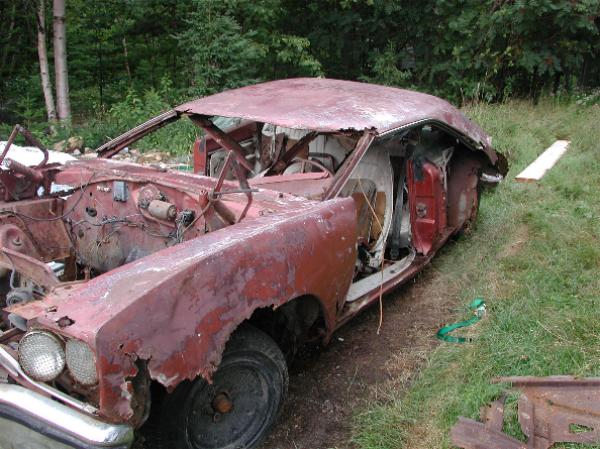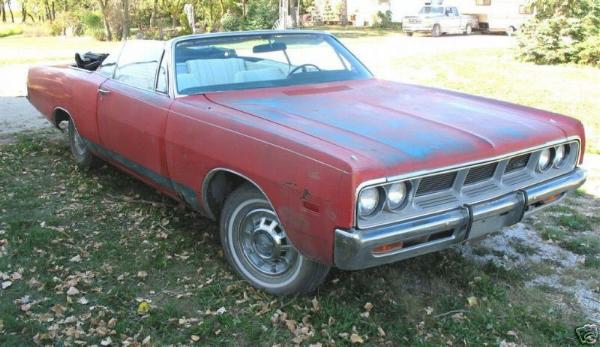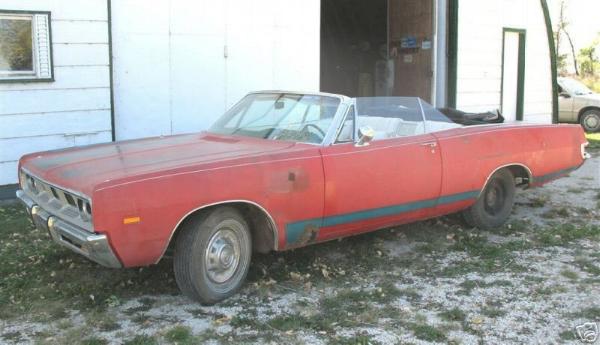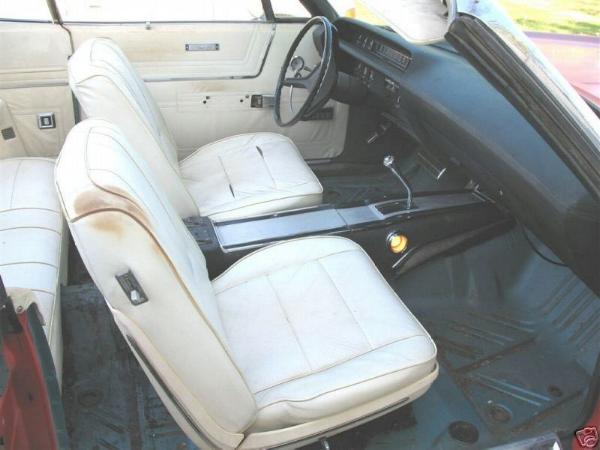 1969 Dodge Monaco 500 Convertible.

This is a 1969 Dodge Monaco 500 Convertible, one of the rarest MoPar C-body convertible models ever produced.  It is a 'cousin' to the US-market Polara 500, sharing the same trim.  This vehicle was offered only in Canada, and had an extremely limited total production of approximately 200 (two hundred) units.

This car has a build date of October 28th, 1968 and was assembled at the Windsor Ontario plant.  It was customer-ordered and purchased at Century Dodge Chrysler Dealership here in Winnipeg, Manitoba, Canada in the fall of 1968.  I purchased this car from its original owner in the summer of 2001.  The car was last registered and driven in 1987.  It was painted red in the mid 1980s.  This car has 49, 777 original and documented miles.  Since 2001 it has been in stored in a dry, rodent free, fully enclosed building, and has been started and driven at least every other year to keep all the mechanicals lubricated and in working order.

318 2-bbl engine, floor shift A727 automatic transmission, 8-3/4 open rear axle with 2.76 gear ratio, light package, bumper guards, bucket seats, console, power windows, rear seat speaker with fader, AM radio. The original factory paint color of this car is Q5 - Bright Turquoise (Plymouth Division name for Q5 was SeaFoam Turquoise), which in itself is very uncommon and today is a much sought-after paint color among 1969 MoPar enthusiasts.  The Q5 paint is complemented by a V3W white convertible top, V70 white body pinstripe, and P6W white all-vinyl interior, making for a stunning color combination