Canadian Edition

     Page 115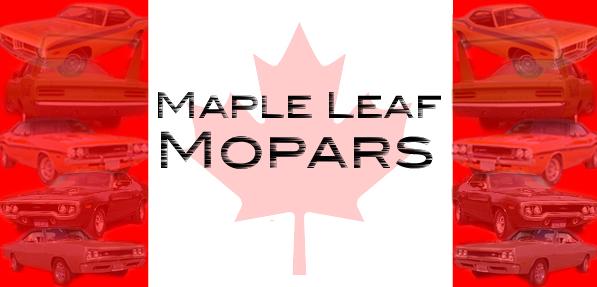 1970 Dodge Super Bee.

Here's a car that was at the Spring Fling in Mississauga, Ontario May 28th, 2006.

You would not believe the crowd that was around this car all day! I never managed to get a picture of the front of the car because of all the people drooling over it.  I finally got a pic of the front end at St. Thomas, still lots of people looking at it. The car looked to have been driven to the late 1970's and then put away (maybe wet lol). Everything was original on the car, it did have replacement bias ply tires but thats about it. Very sharp original colour combo FJ5 Sublime paint with the white bench seat guts, vinyl top and c-stripe! You don't see it very often but even in this unrestored state the car pops out at you. Speaking of unusual this car even has the seldom seen b-body rim blow steering wheel!!! The car had a very nice broadcast sheet and fender tag, was sold new in Canada and still had the period correct CHUM (Toronto) radio station decal in the back window...yep it still had the original AM radio in the dash...

All in all a very neat car that hopefully will find a good home!!!

1970 Dodge Super Bee.

Just a pic of a very similiar sold new in Canada Bee. This one sports a 4-speed and no vinyl roof but you get the idea....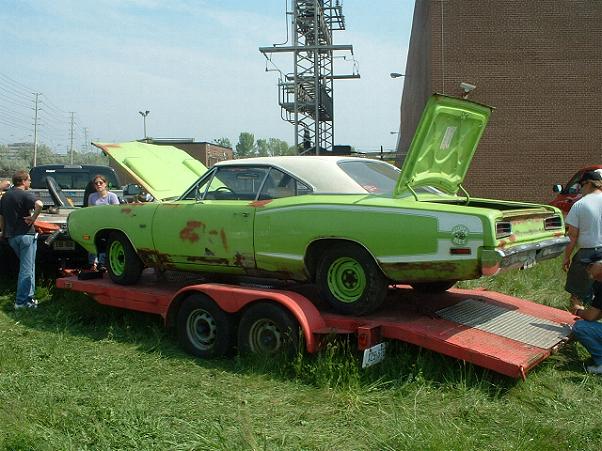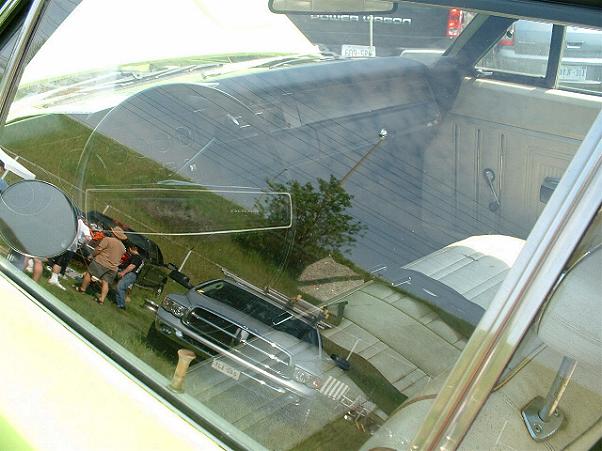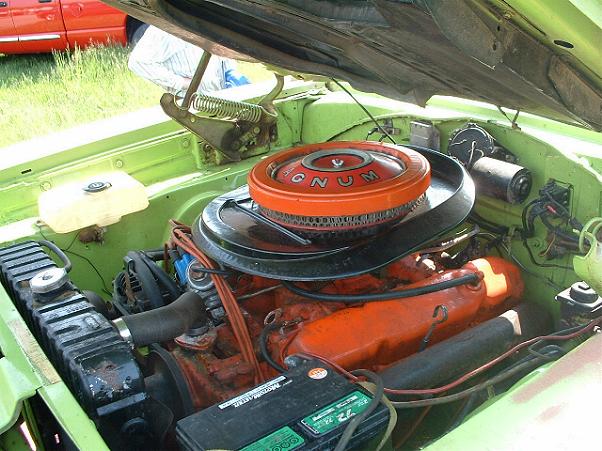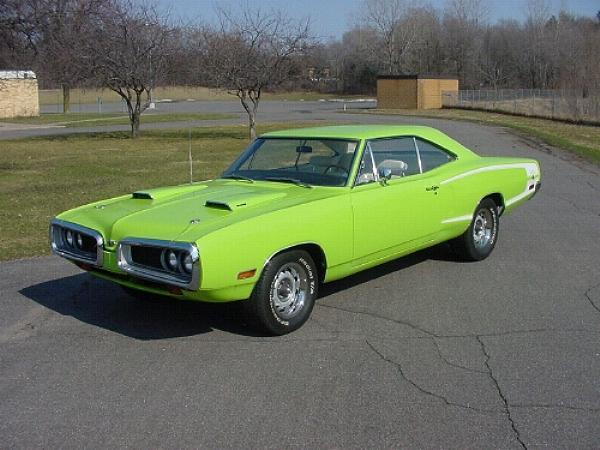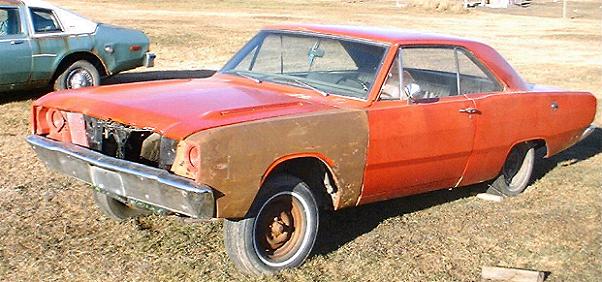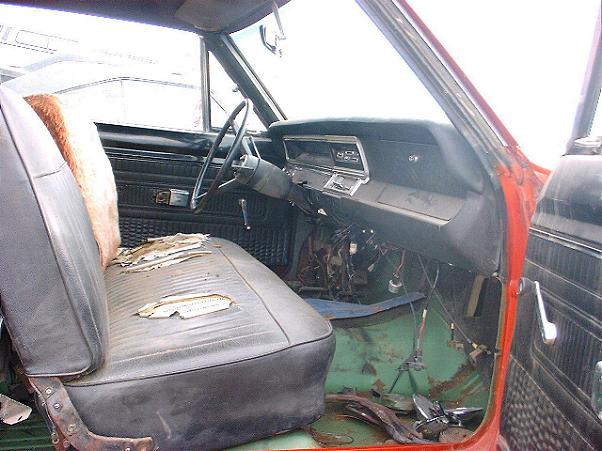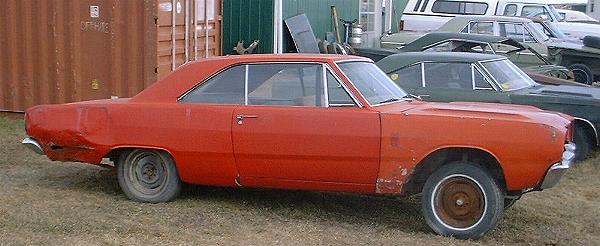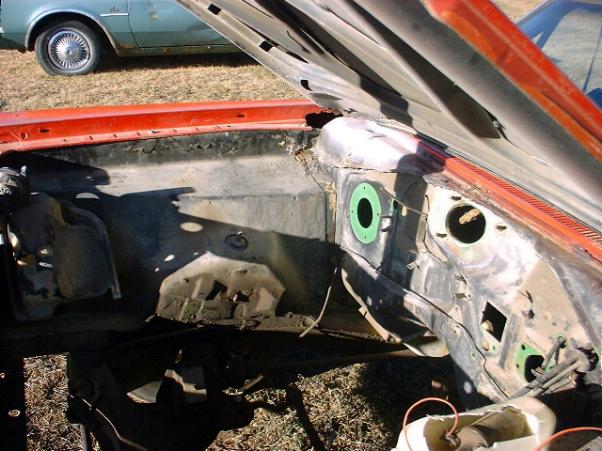 1969 Dodge Swinger 340.

The 69 Swinger is originally the High Impact Metallic Green F6. It is a pretty basic car, manual drum brakes, manual steering with 8 3/4" diff. No suregrip.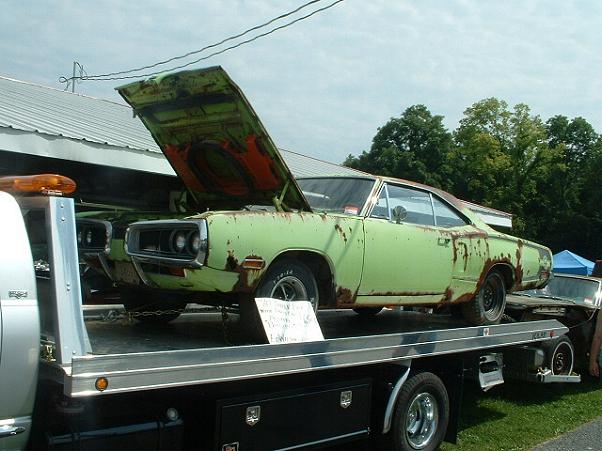 1970 Dodge Super Bee.

Here's another that needs some resto work...this one was at Carlisle Pa for sale on July 10th 2004. It was very very rusty and I believe it was from Ohio.