Canadian Edition

     Page 114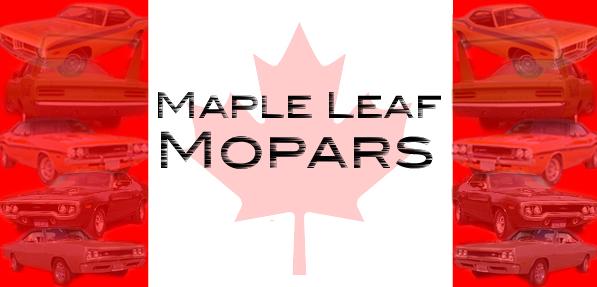 1970 Plymouth Cuda 440+6.

I originally purchased this car to restore to its original glory and  according to the factory fender tag is 440 six pack shaker hood, rubber bumper, purple exterior, white vinyl top with white interior.  But due to too many projects on the go.. I just can't do it all..

The car has a very healthy running 1973 440 engine presently, with a 727 and narrowed dana with 456 gears.  The body on this 6 pack car is in nice condition.  The front fenders have never been removed , no damage, bondo or rust.  The header panel, inner fenders, firewall, is also in mint rust free condition. Very nice floor pans no rust. Nice straight roof no rust. Excellent original doors, Has original quarter panels with trunk extentions. Original rear valance is excellent. The rear floor section of this car has been altered to install the dana with race tires. I will include rust free rear frame rail floor pan section and factory rebuilt 8 3/4 rear diff with NOS 6 pack leaf springs to the winning buyer. These extra parts will put it back to stock.This car runs, drives and has new brakes all the way around.The fender and vin tags are pictured that match the cowl and rad support.I presently have clear title and bill of sale for this car in my name. I will porvide with bill of sale to the winning bidder. Buyer is responsible for arranging shipping and all shipping cost. I will do my best to assist with arrangements. Make sure you have adaquate funds on hand for your purchase-- before bidding.Please be serious about bidding to own this car!!!please ask all questions before bidding.  If you would like to call 1-780-789-0088.

1964 Dodge Model 440.

1964 Dodge Model 440 318 cu.inch V8 2 Door Hardtop Original Owner (followed car down the assembly line while it was being built) Body & Paint: OEM Turquiose & White (stored after painted in mid-70's never driven since) Transmission: Push button Automatic (Drive 1, Drive 2, Drive) Chrysler Trailer Package Paperwork: Original Owners & Service manual! Whole car original & complete bumper to bumper!! Actual and correct mileage: 99,529 Miles.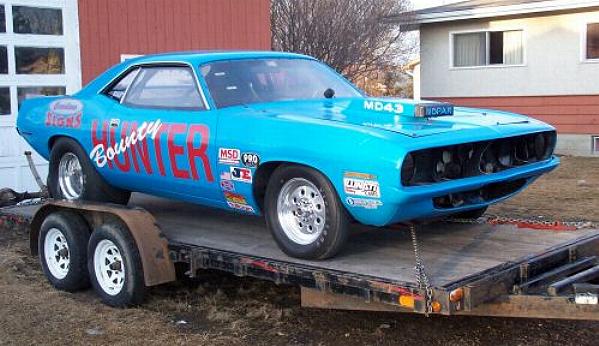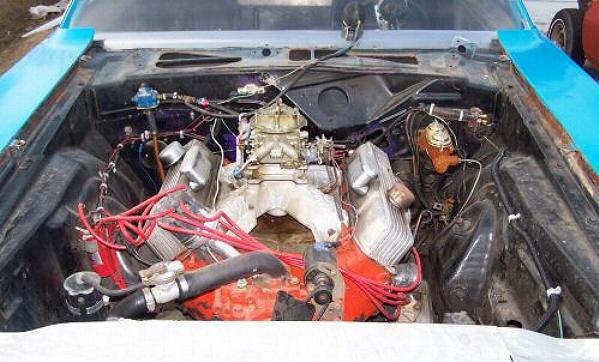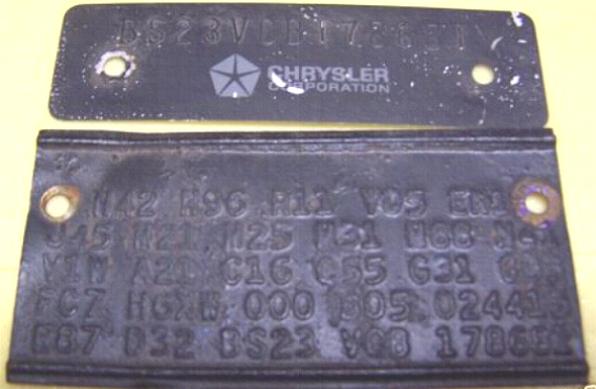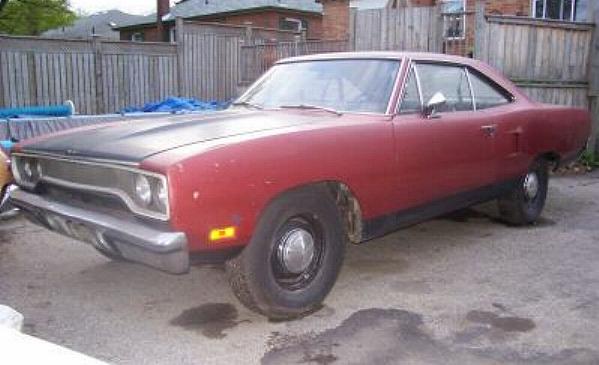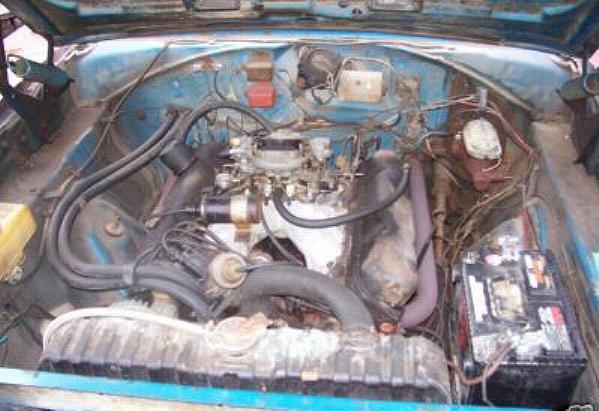 1970 Plymouth Road Runner.

The car has the original 383/335hp engine, runs excellent. Also has the original 727 auto. tranny, column shift and the original 3.23 suregrip 8 3/4 rearend. I also have the build sheet (a little tattered but still legible), the fender tag and door tag. Previous owner had the car since 1977 ( 4 owner car) ,he said he rebuilt the motor and tranny, but I cannot guarantee that.I drove this car home roughly 15 miles and the car seemed alright to me!!!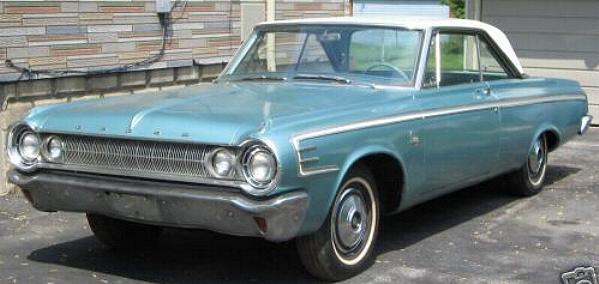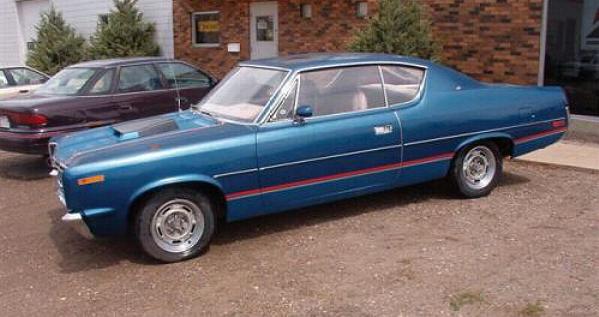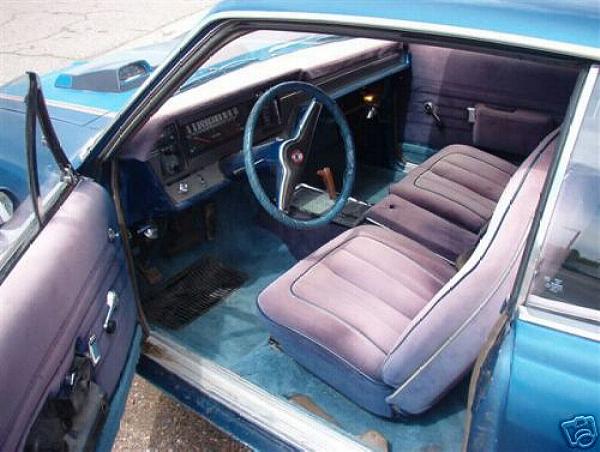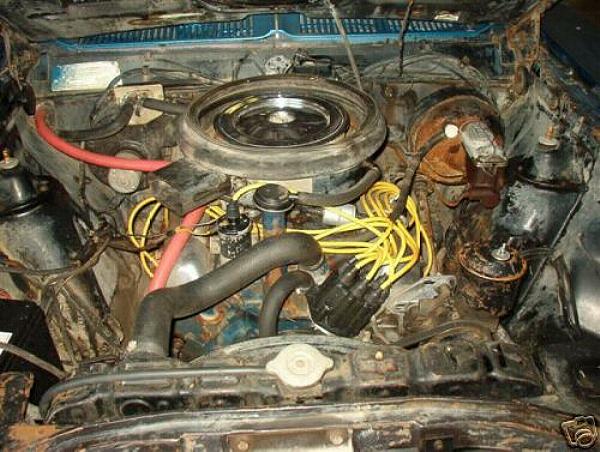 1970 AMC Rebel Machine.

Hey I know....but,

Buy a piece of history. Selling a numbers matching registered 1970 AMC Rebel " The Machine" car. This car features the 340hp 390cu motor with ram air and factory 8000rpm tach. The original owner returned the car with less than 1000 miles because it was too much car to drive. I bought the car in 1970 and have had it ever since. I wanted a Red Rebel but the only car around was a used Morrocan Brown one. I hated the color and had it painted blue.

The options on the car: Power steering, Power Brakes, A.M. Radio, rear speakers, Engine block heater, Electric wipers (rare), Electric clock, Light group option ( Trunk light, Courtesy lights, Glove box light, Ash tray light, Parking brake light, Lights on warning buzzer, Low fuel light ), Dealer Performance package and Cold start package ( 70 amp battery, 55 amp alt ). Dealer installed hood pins.

The door tag reads: Body 073860, Model 7019, Trim 056F, Paint 94A-8A WO77742. The car was appraised in 1994 for $16,000 US. The car spent most of it's life in a garage until about 7 years ago where it was moved to my storage compond. I just put a new battery in it and it fired right up. The motor still runs very strong and it still lays down a mean patch of rubber! The car is turn key ready and everything still works except the clock. The only thing missing is one center cap off one wheel. The car is still very solid and has very little rust.