Canadian Edition

          Page 112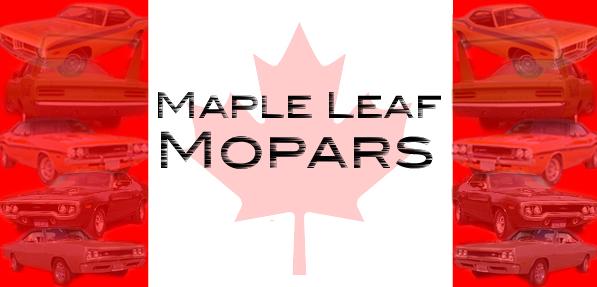 1967 Plymouth Barracuda.

This is a '67 273 4 speed Barracuda That was converted to a bench W/auto on the column. (had brackets for console). The car orignally was blue but was black and had a gold pinstriping on it-you can see the tip of it on the nose. The car probably had the 273 callout hood and mags, as they are long gone. The 273 is still there and the rear end chunk is on the manifold. The Vin on the door was gone ,but the bottom of the fender tag read "BH29 32 3 285 609" The trunk was rusted out from the shock crossmember back. Oh yeah thats a '68 Charger behind it with the lid open-383 auto car.

-Mopar Junky

1968 Dodge Charger.

This is a '68 Charger with a 318 auto on the column. It is a parts car for my friends other '68 (now Hemi/4 speed). He bought 7 Chargers from the south in a deal. I don't know where the others went , but the two my friend kept are fair I guess. The one he has had a dinged(really dinged) up quarter, so he kept one for parts. The parts car is complete down to every bolt, but is amazingly rusted out, because it was sitting in a field since the late 70's. When they cut the quarters off, the back end bent right down; at least its being used in a good way.

-Mopar Junky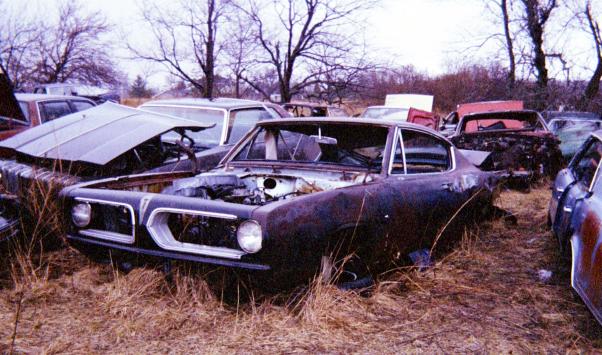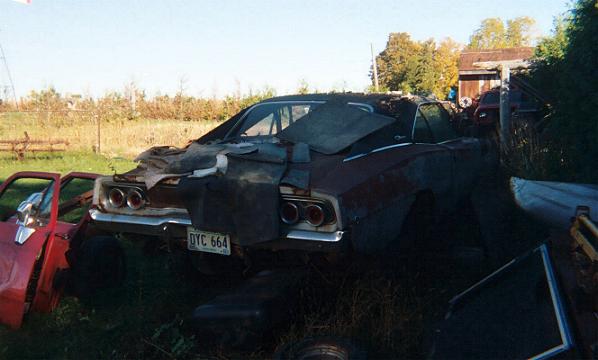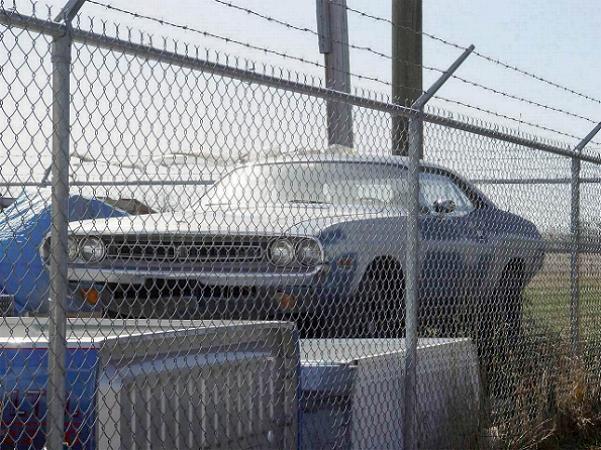 1971 Dodge Challenger.

1971 cHaLLeNgEr Up on stilts. I found this car the other day, locked in a storage compound....found out the owner has already turned down an offer of $9000.

Still, it's nice and dry up there, and not stuck in a bush or the like!

-Robin