Canadian Edition

           Page 11

1970 Plymouth Hemi 'Cuda.

Here we go, an In-Violet Metallic, 4-speed, super track pack, shipped new to Canada and rust free Hemi 'Cuda!!! What an awesome find.

This one is for sale to boot...interested??? Click
here
to check it out!!! 
1970 Plymouth Hemi 'Cuda.

Another success story...a car that was found and actually bought, restored and had to almost go coast to coast to make it all happen...here's the story:

I bought my 1970 Hemi 'Cuda from Wally in Edmonton. I spoke with him on the phone and it sounded like all it needed was a paint job and a Hemi installed to finish it up. I bought it sight unseen. The car was in Winnipeg and I travelled from Mackenzie B.C. to Winnipeg to buy it.

On arriving in Winnipeg I almost left the car there. It had a bunch of rust in the quarters, a junk interior and it was basically second rate all over. However the fender tag was intact and it was an FC7 4 speed Super Track Pack Hemicuda with a white interior. I dragged it home and spent 3 years replacing one floorpan, the trunk floor, trunk extensions, quarters, passenger door and passenger fender. I bolted in a 1970 warranty block Hemi I had been using in my Challenger. I also slid in the correct 4.10 Dana and fixed up the little 23 spline 4 speed that was in the car when I bought it. I replaced all of the interior and painted it myself in Dupont Centari (I would not recommend this, that FC7 is a b---- to get the metallic laying correctly). I had intended to drive the car this way for a year or two and then take it down to bare body, have it pro sprayed and detail the heck out of it. I pounded on it for one year then I traded it for my present matching number 1971 Hemi Charger R/T that has never been rusted and I have never looked back.

The 'Cuda originally was from Quebec. The VIN is BS23ROB199547. I  purchased it from Wally in August 1994 and traded it to Marvin in December 1999.

Sheldon

(RUNCHARGER)

Looks like you did an awesome job in bringing that one all the way back...what a sweet looking car!!!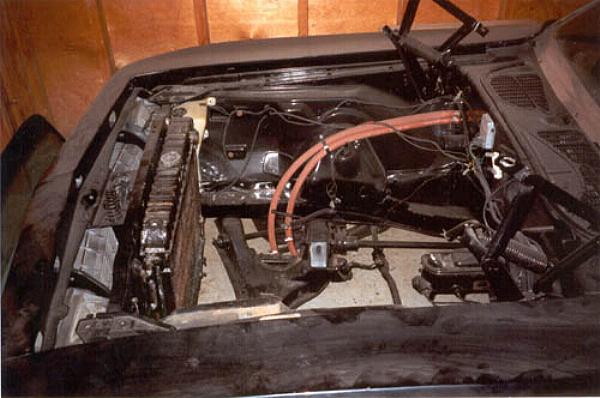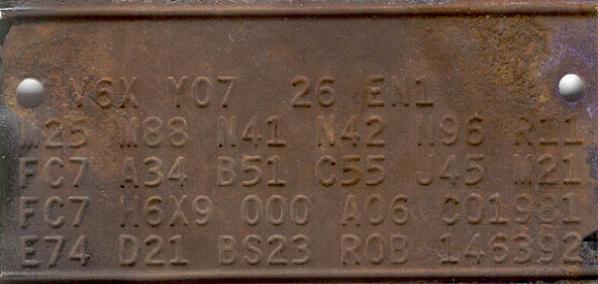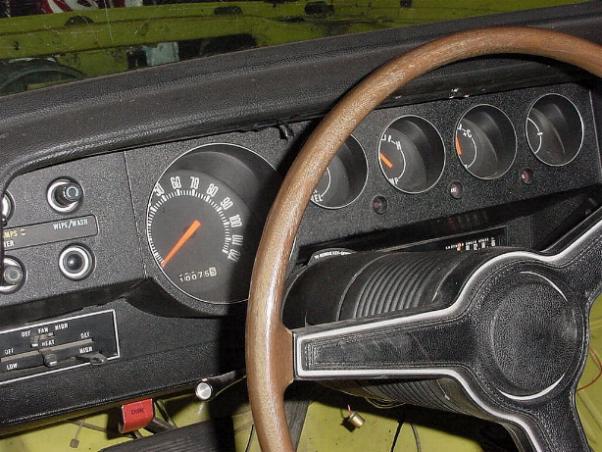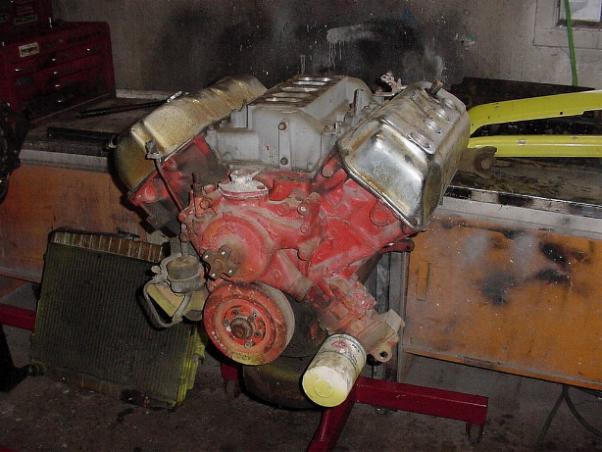 1971 Plymouth Hemi 'Cuda.

Another Hemi Cuda!!! This one was just found in the province of Quebec and is undergoing a full resto...check out the mileage, this one has been sitting since the mid 1970's...the original "gilled" fenders came with the car.

Has anyone else noticed that the majority of Quebec cars seemed to be loaded with options???

This Curious Yellow with black interior Super Track Pack equipped Hemi 'Cuda with auto tranny was also optioned with: buildboard stripes, console, painted sport mirrors, rallye wheels and a sport woodgrain steering wheel.