Canadian Edition

           Page 10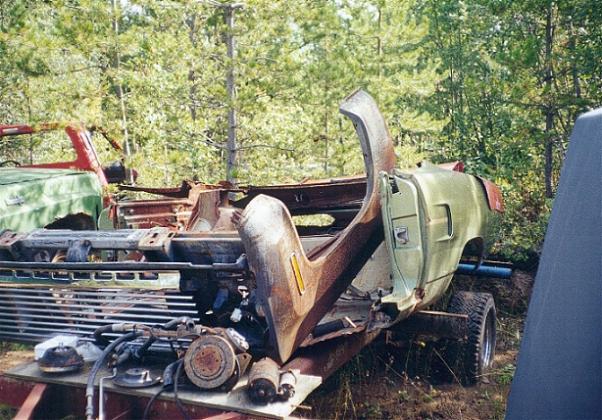 1970 Plymouth Road Runner.

Look closely as that rear clip is all that remains of a '70 440 Six Barrell Road Runner.

-Sheldon

I found all these cars at a local wreckers here in Alberta while sourcing parts for my Cuda and Challenger. I basically found all the parts that I needed in this one yard. There is a 1971 Curious Yellow 'Cuda sitting in the E-body row that donated parts for mine. Other than that there's nothing special about them, unless your a mopar nut it's a gold mine. It is called Heavy Metals. It has been well picked over.

-Dale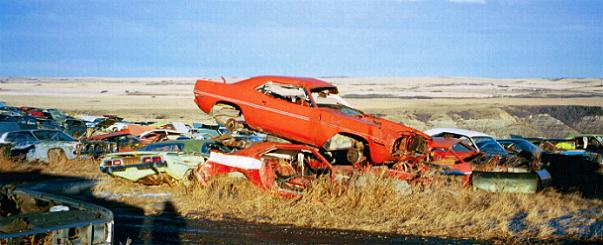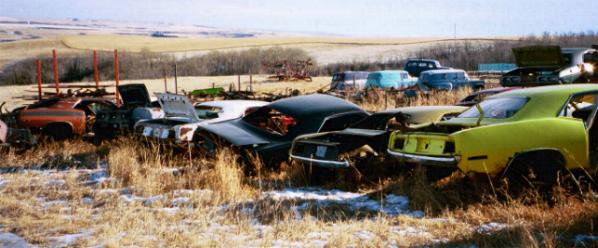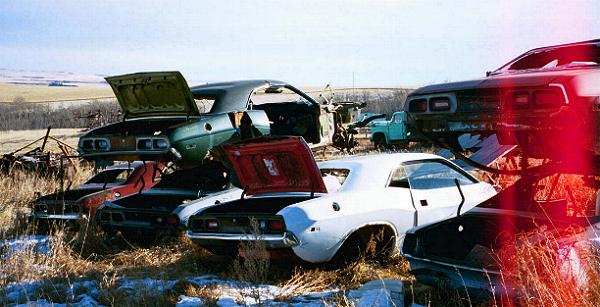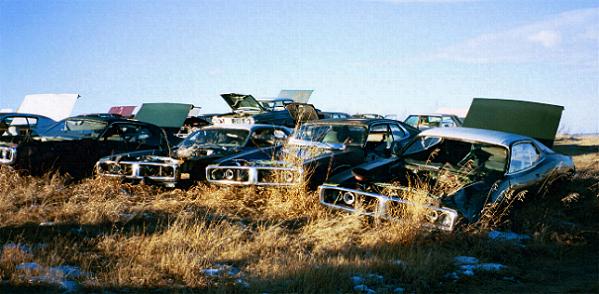 1969-1/2 Dodge Super Bee.

Yeah thats right this is an original '69-1/2 Super Bee, WM23M9A.

My friend Mike found this car in Alberta and had it shipped home to Ontario by rail site unseen. It is an original Butterscotch, vinyl roof automatic car...lots of the origianl parts are missing but Mike has already found an NOS hood and a Dana for it. Hopefully soon after he finishes his new shop here, the Bee will be buzzing around soon after!!! Good Luck Mike!!!

Gotta love that stripe!!!!  Anyone that may remember this car...please let me know and I wll pass the info on to Mike.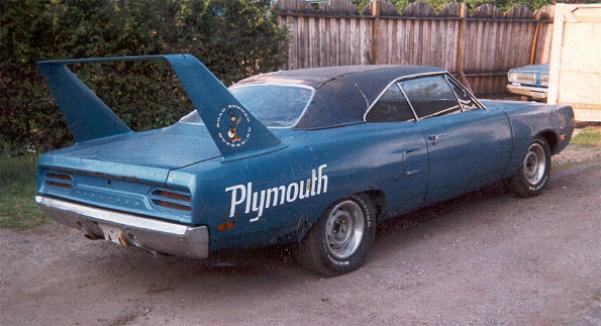 1970 Plymouth Superbird.

This one was recently found in Quebec and is undergoing a resto. It is EB5 with a 440 4 bbl engine and an auto tranny...bench seat and column shifter.