Canadian Edition

          Page 107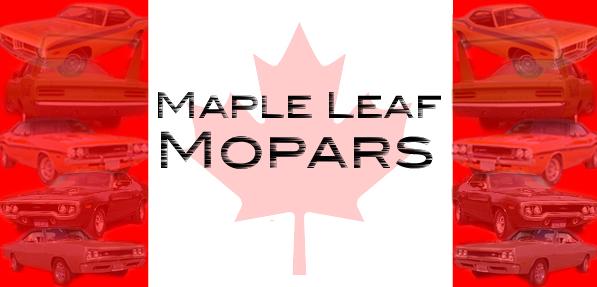 1970 Dodge Charger R/T.

UP FOR AUCTON IS A "TRUE" 1970 DODGE CHARGER R/T 440 375 HP 4 SPEED. THIS CAR HAS BEEN OFF THE ROAD AND GARAGE STORED FOR ROUGHLY 15 YEARS. THE CAR NEEDS COMPLETE RESTORATION AS YOU CAN SEE IN THE PICTURES, HOWEVER, THE CAR IS VERY SOLID AND COMPLETE WITH ALL THE PARTS AND MORE.

THE CAR WAS ORIGINALLY B5 BLUE WITH WHITE LEATHER 6 SEAT INTERIOR. IT HAS AN 8 TRACK PLAYER IN IT AND I BELIEVE THIS CAR WAS A PISTOL GRIP SHIFT CAR BUT I DO NOT HAVE THE SHIFTER FOR IT. THE GUY I GOT THE CAR FROM SAID IT WAS A PISTOL GRIP SHIFT CAR AND HE EVEN HAD THE SHIFTER, BUT HE WOULD NOT GIVE IT TO ME. ALSO, THE CAR HAS DISC BRAKES AND A DANA 60 UNDER IT. I AM NOT SURE OF THE GEARING BECAUSE I JUST HAVE NOT HAD TIME TO DRAIN THE OIL AND CHECK FOR MYSELF.




1970 Dodge Dart  Swinger 340.

1970 340 DART SWINGER PROJECT CAR. This is a solid RUST free southern car. This car is 75% complete. Cars interior is complete except for headliner, carpet and front seats. Panels, dash, steering wheel all in excellent shape. Car is all steel with original rust free parts. Car has many new pieces. This 340 dart only needs paint and some mechanical work. Car has also been sandblasted underneath and inside and then coated. The car has no engine or trans. Car has a few minor dents. Existing chrome on the car is in great shape. Car interior is currently disassembled, but exterior is assembled except for bumbers, grille and lights. Car will need a wiring harness and some suspension components.

1967 Dodge Coronet 440.

No motor or tranny.  Originally a 383 2 bbl automatic. Original unmolested red paint with good black vinyl top. Needs hood and grille. Rust on bottom of quarters and fenders. Rockers still solid. Excellent floor pans including trunk !!