Canadian Edition

          Page 105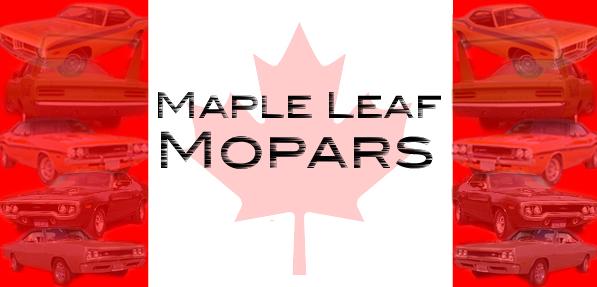 1972 Dodge Demon 340.

Here's one I found and bought in 2002. '72 Demon 340 4 speed, #'s correct, original paint, 2 owner 50,000 mile car. I did minor resto on it and regretfully sold it awhile ago, it's the one for sale on the Maple Leaf Mopars site now. Here's a pic in the barn where it's sat since the 1980's!

Another great sucess story of an awesome looking machine...if you wanna buy it click
here
.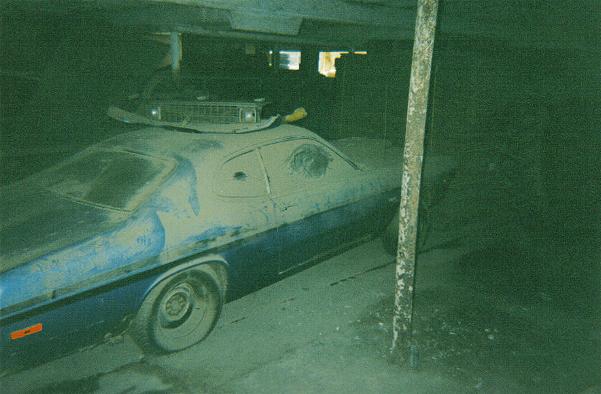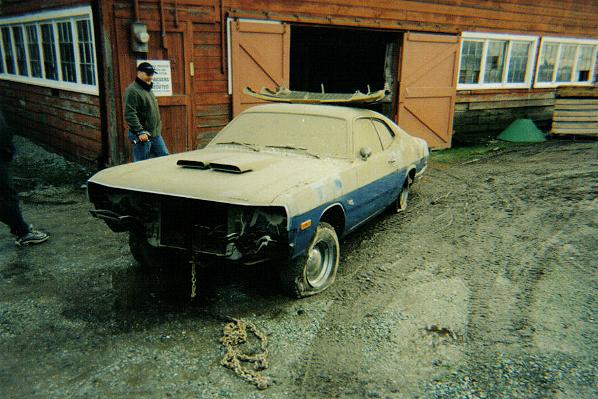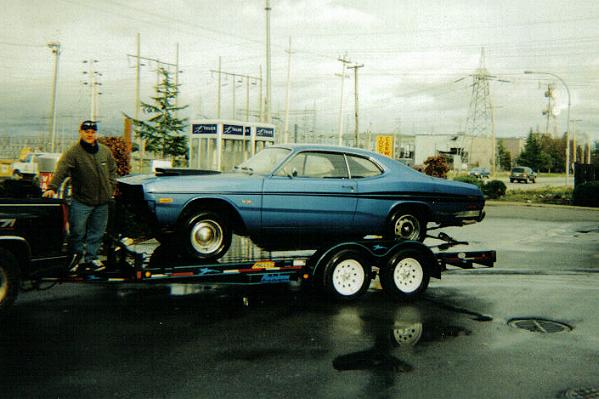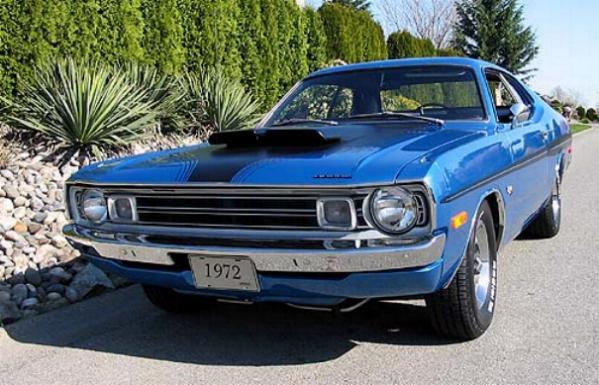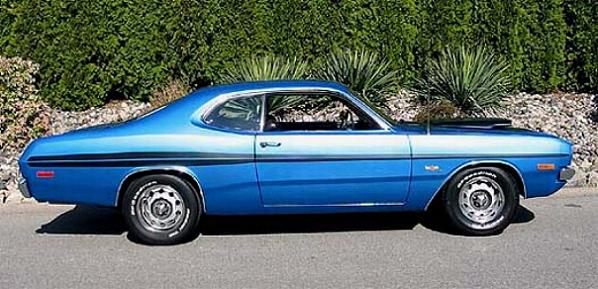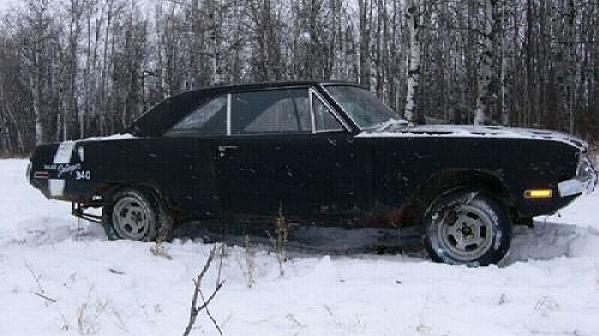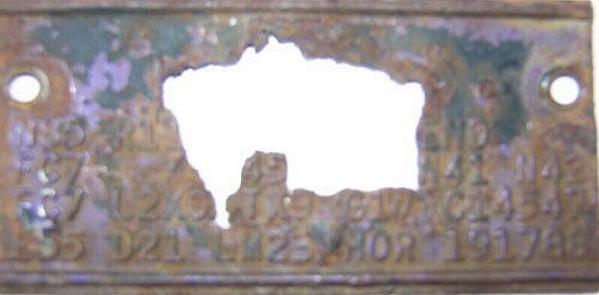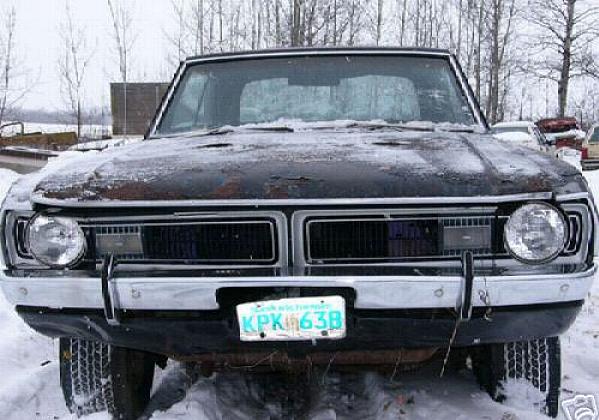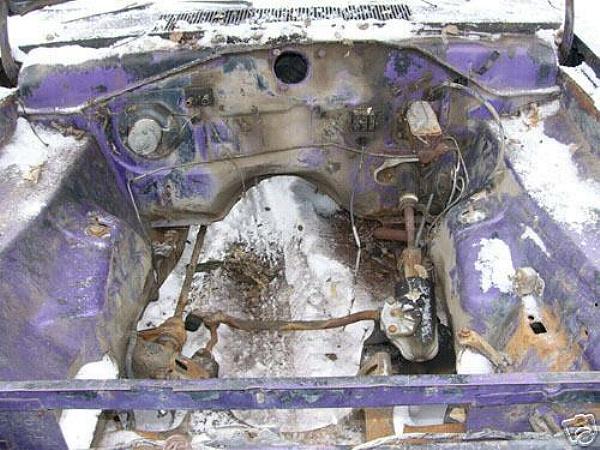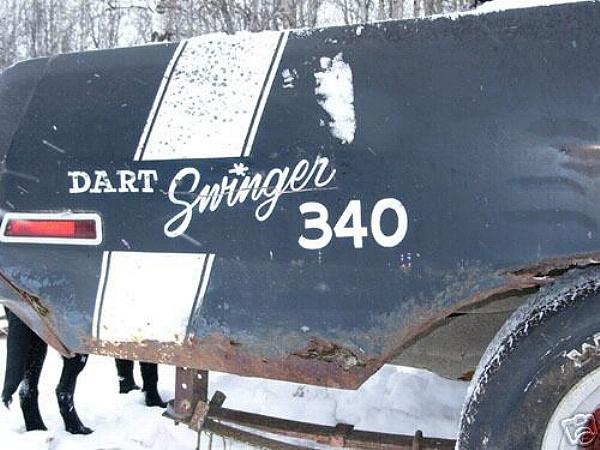 1970 Dodge Dart Swinger 340.

VERY Rare Plum Crazy Purple 340 4spd.Dart.Car is black right now and in need of a total restoration.Frame rails all look very solid,actually the undercarriage is still sporting alot of the original undercoating.I do have the original tags and build sheet.The interior is fairly complete but needs to be replaced.Has the bench seat in it,whats left of the door panels are in the trunk, as are the steel tops of the doors.The mice have had their way with the headliner.The back seat was with the car when i got it but I removed it to retrieve the build sheet and the seat was thrown out(not by myself). It has factory Rallye gauges with the 150 mph speedo(need to be refinished),build sheet calls for a factory tach but it is not there?Has 8.75" rear end which is a suregrip 3:23 w/drum brakes and disks in the front.Brakes are factory manuals and the steering is factory manual as well.Build sheet states a stripe delete option.The car also has the dual scoop fresh air hood w/factory hood pins,scoops are not on the car(in safe keeping).The car does have the 4spd.w/bellhousing and hurst super shifter,drive shaft,trans support.Engine is long gone,but i have some parts:90"oil filter adapter,340 engine mounts,plus various other underhood components.The car will need full floor pans(frt&bk),quaters,rockers,trunk ext's,doors,probably fenders.Grill is cracked along the top mounting tabs(looks as though it may have been backed in to pass. side).Car has not been licensed since 1986 and i have owned it since 1990-ish.Speedo shows 30008 miles probably been over once?Although it has not made a mile since i have had it.I had big plans for the car,which obviously haven't happened yet.So to hang on to it any longer,it would just deteriorate further.This car is a very rare combination and would be absolutely gorgeous restored.It is really quite solid.