Canadian Edition

          Page 80





1970 Dodge Super Bee.

A '70 super bee 440 4spd b5 blue, body very rusty.

-Dominic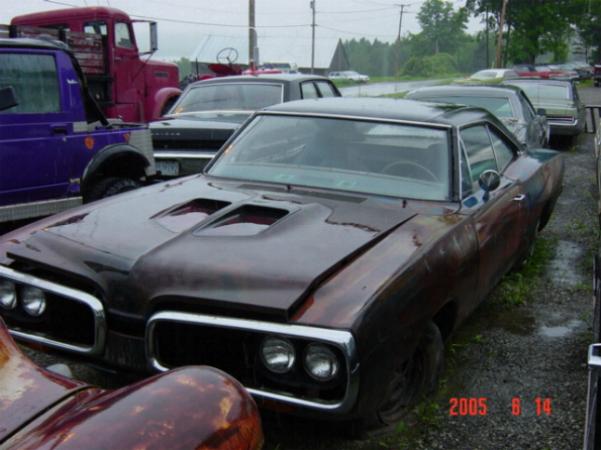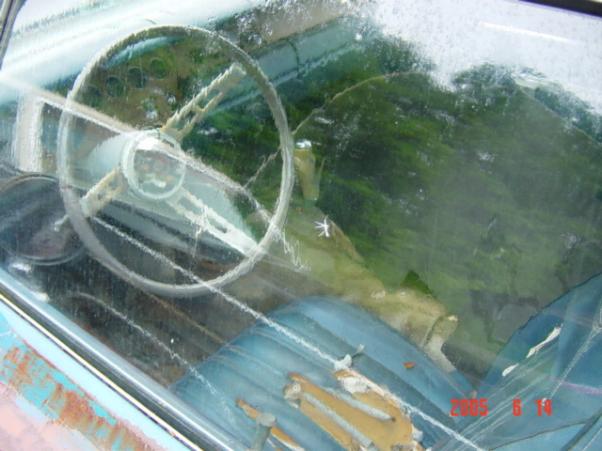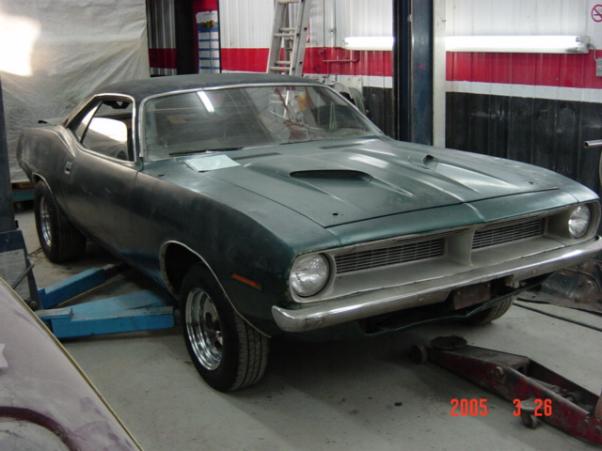 1970 Plymouth 'Cuda.

Here is a pic of a '70 'Cuda 383 auto, green on green  found in a barn, very rusty and eat by the racoons

-Dominic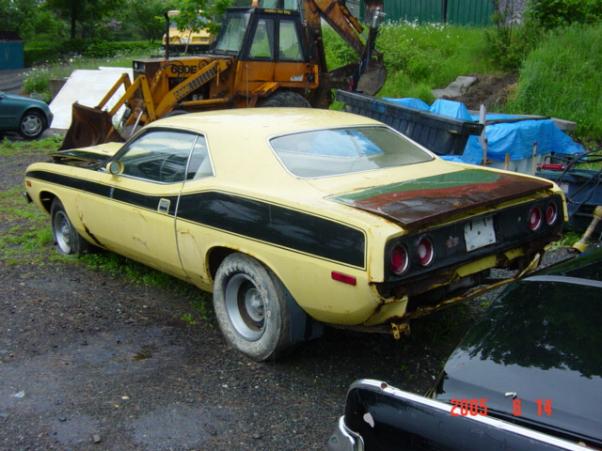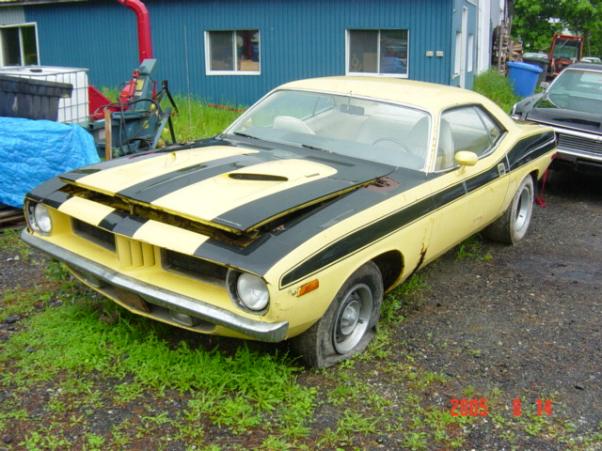 1972 Plymouth 'Cuda.

A yellow 72 BS23H 'Cuda 340 4spd all matching numbers , pretty solid,  both front fenders are dead but the rest  of the car could be a great project.

-Dominic