Canadian Edition

          Page 75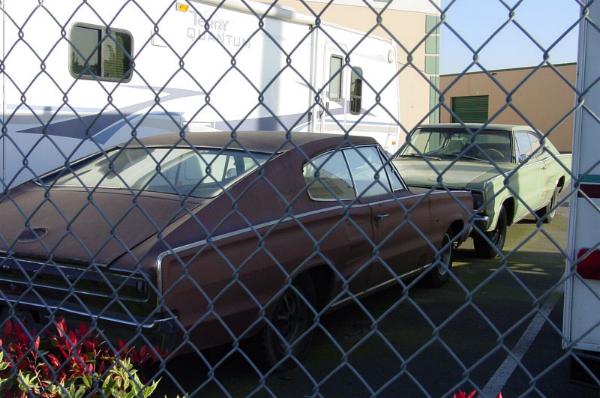 1966 or 1967 Dodge Chargers.

The pair of 66-67 Chargers are sitting in a self storage place. They have been sitting there for about 2-3 years. They are plainly visible from the street, located at the corner of a busy intersection. Both cars appear to be in fair condition, and pretty much complete. One looks like an original 383 car, has the emblems on the fenders.

-Barnabas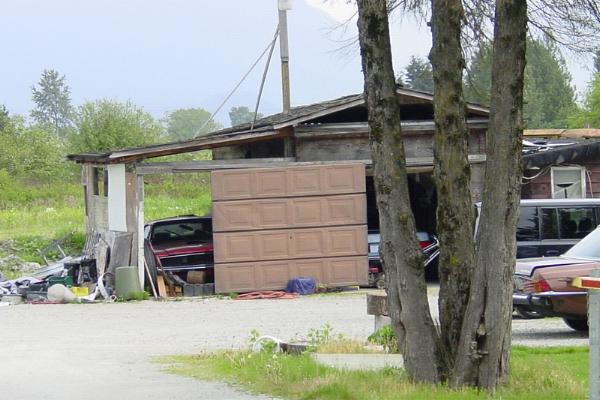 1968 Dodge Charger.

The 68 Charger sits on a property off a busy six-lane highway. I never asked about it, as I'm sure many people stopped and asked before. It has been sitting there for a few years. Before that I used to see it on the road occasionally. I heard from a third party that the carburetor was stolen from the car, and the owner got fed up, and parked the car. The same source also told me that the car could probably be bought for a high price.

-Barnabas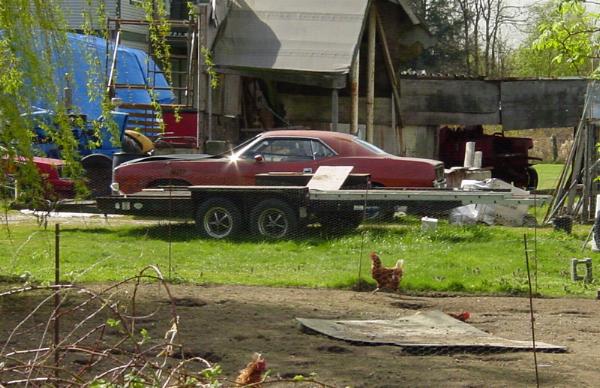 1970 Plymouth AAR 'Cuda.

The 70 AAR cuda is my most interesting find recently. It is original burnt orange with a tan interior! A very unusual color combination, but I like it very much! It is also an original 4-speed car. I talked to the owner's brother, it is not for sale. He has owned it for about 25 years, and intends to restore it. We'll see what happens. He has the numbers matching engine, out of the car. The car still looks very much restorable and complete. It was stored inside for most of the time, it has been put outside only in the last year or so.

-Barnabas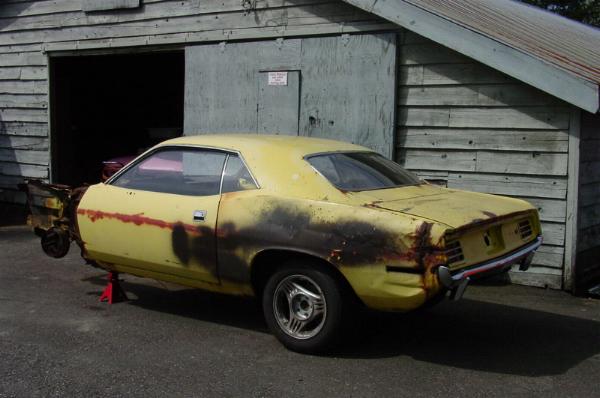 1970 Plymouth Barracuda.

The yellow 70 Barracuda is just a parts car. It was originally a 318 automatic. The firewall is totally rusted out and has font end damage as well. There are still a few nice parts on it.  It was sitting in a backyard for many years, and was recently bought by a local mopar friend.

-Barnabas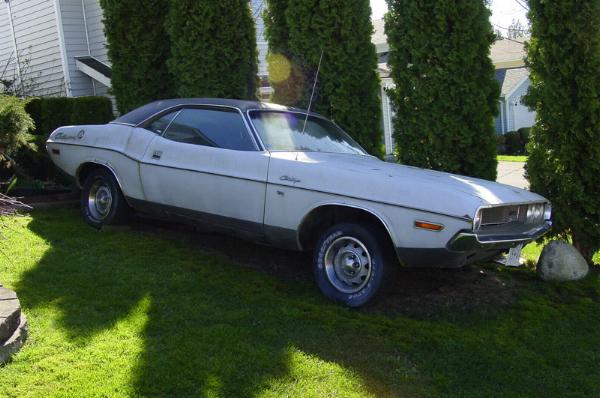 1970 Dodge Challenger SE.

The primer gray 70 Challenger SE is a very complete car, only missing a few small items. It is just a 318 car, was originally burnt orange with a matching interior. It also has tinted glass. The body is in fair shape, still restorable. I asked, it is not for sale, has been sitting outside for years.

-Barnabas