Canadian Edition

          Page 73

1972 Dodge Demon 340.

The guy bought the car new. He said he going to restore it some day. GOOD LUCK!!!

It is a original 340 4-speed car and its all there ok most of its still there, some of it is returning to the earth slowly but surely!!!

-Shane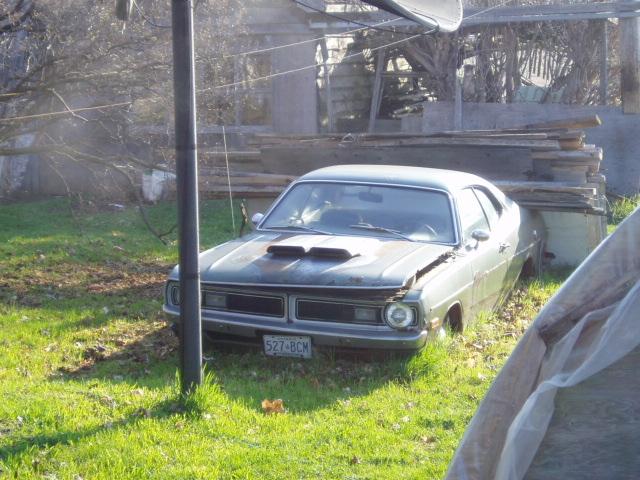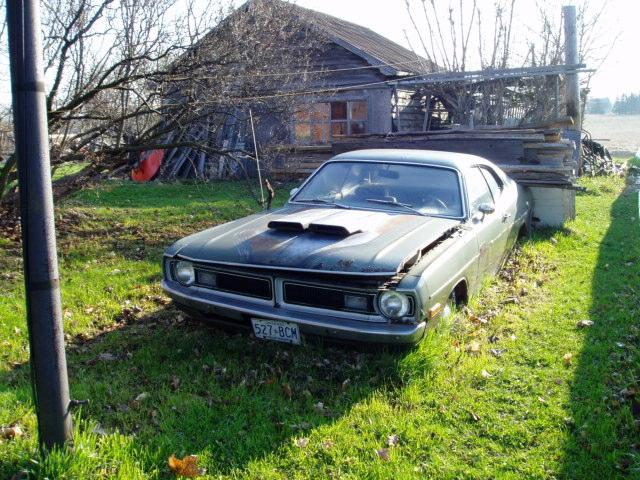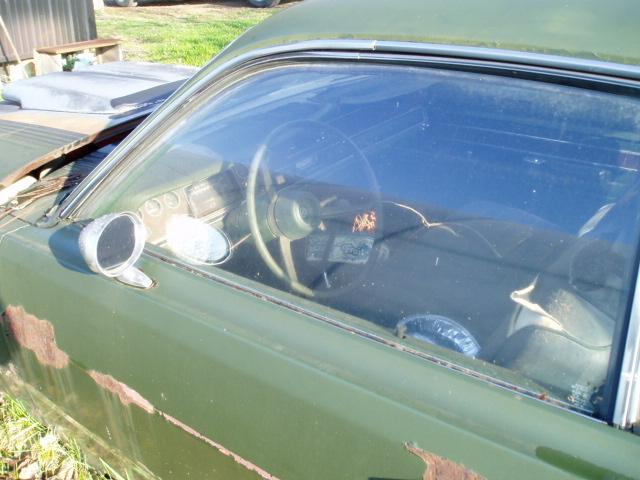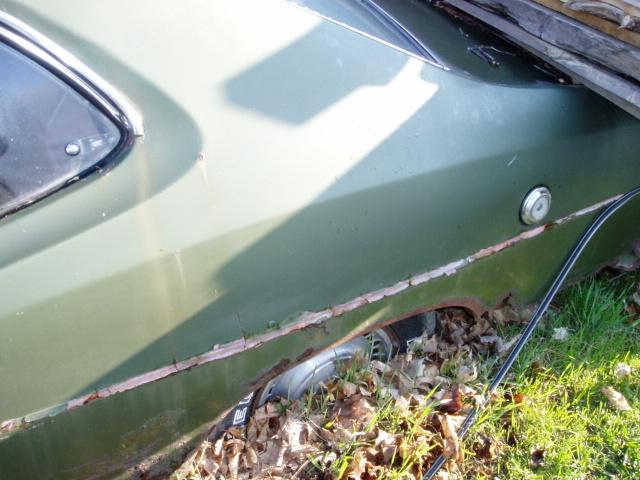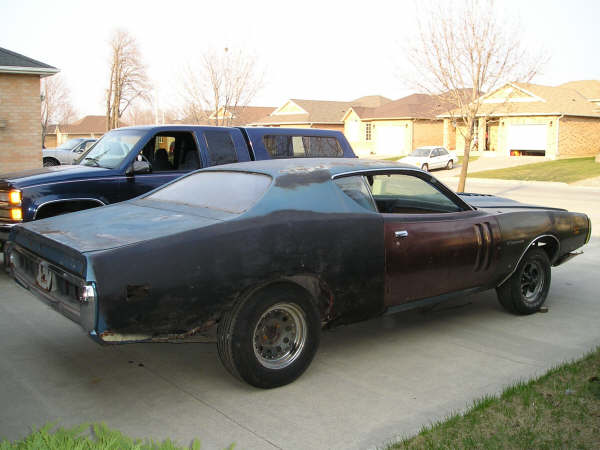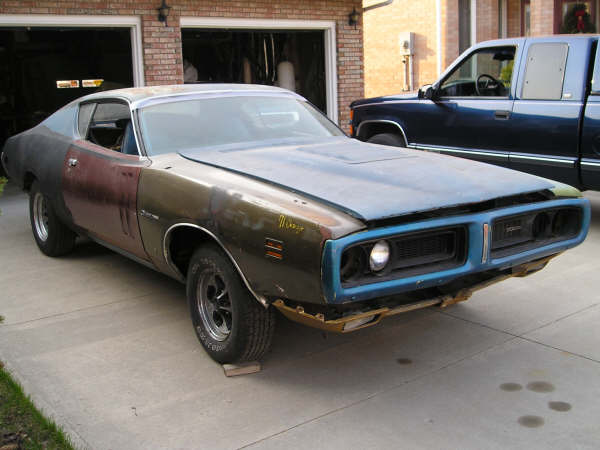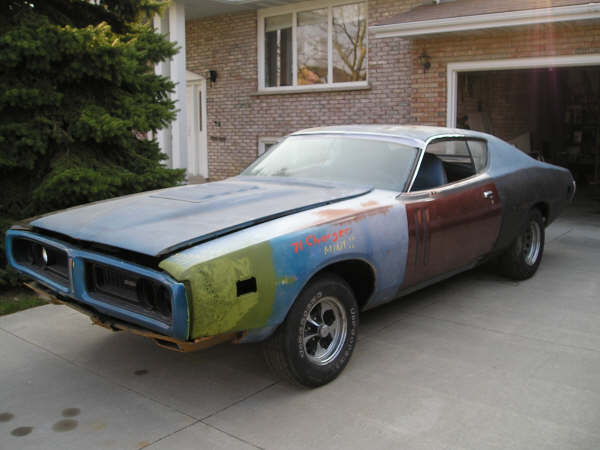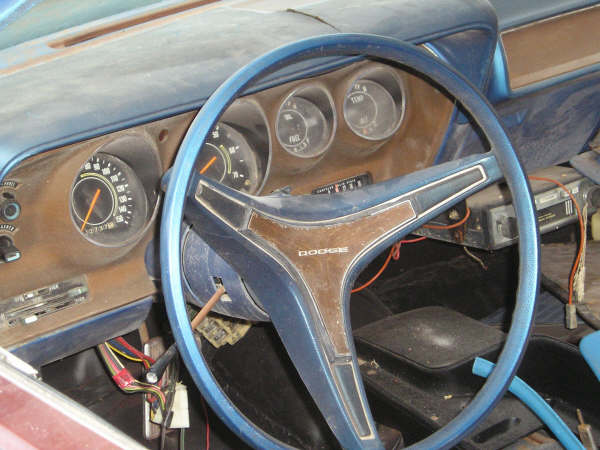 1971 Dodge Charger R/T.

Hi,  I e-mailed you over the winter and promised some updated pics of my '71 Charger R/T thats on
Page 25
of your Mopar in Barns site.  So here they are!  I bought the car off Kevin Wolfe who pulled it out of the field.  Since I bought it in January 2004 I have bought new doors, fenders, and a new rear valance.   Kevin had already replaced the front frame rails and fire wall before I bought it.  I'm just collecting parts and doing research on it's history at this point  It doesn't have the fender tags any more and the only build sheet I found is not usable.  you can post these pics on the site to show that not all the cars go to waste!
Thanks,

Steve

Looking good Steve!!! Keep up the good work and keep us updated. That will be one fine R/T when its done. I love the colour combo!!!