Canadian Edition

           Page 47

1970 Dodge Coronet R/T HEMI.

Situated behind the garage of a salvage dealer's parents house, this HEMI 1970 Coronet R/T was the only one of it's kind sent to Canada. The day I found it, it just so happened that I had with me the Hemi owner's club's list of all Hemi-powered cars shipped to Canada. I flopped the list down on the hood and compared the VIN to the list, and there it was!

I contacted the owner, and he even denied having the car! But I knew better,

and here's the proof! Car was Plum Crazy Purple, black interior, 4 speed, SUPER TRAK PAK, 4:10 Dana, w/Ramcharger hood. It was sold new in Winnipeg, Manitoba.

- ROBIN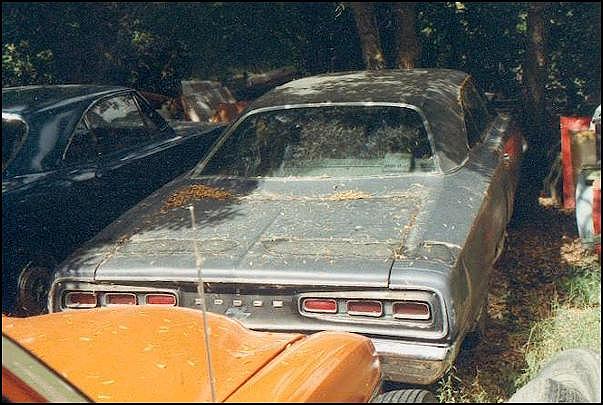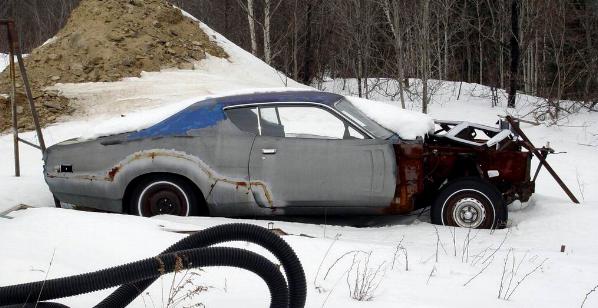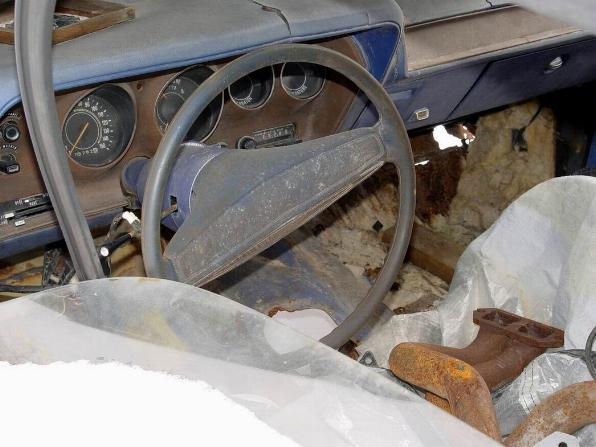 1971 Dodge Charger R/T.

How about a 440, Track-pak, Hemi-four speed, B5 blue, wasting away in NB?

Too sad!!!

-Robin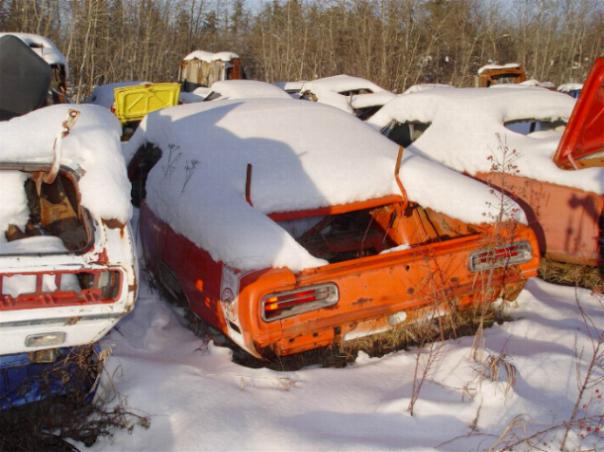 1970 Dodge Super Bee.

C'mon who's parting that baby out??? Looks like an awesome project!

-Robin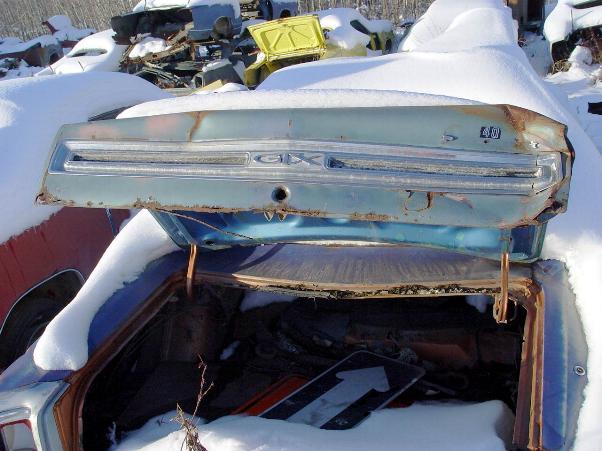 1969 Plymouth GTX.

Pics taken last week in Alberta, October 24th 2004. You poor fellas already got snow but you are lucky to have these cars still around!!!

-Robin