Canadian Edition

           Page 28

1967 Plymouth Hemi GTX.

Here's a rare one that hasn't seen the light of day for quite some time!!! Maybe the only Two Tone Hemi GTX made in 1967????

This one my be out prowling the streets of Ontario again soon as its ground up

resto nears the end.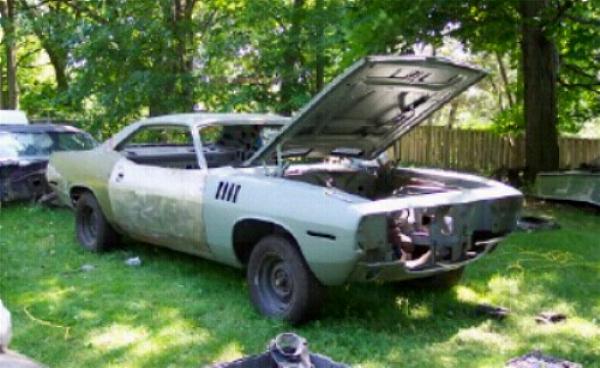 1971 Plymouth 'Cuda 340

Check this rare fish out guys...340 4-speed w/air!!! Originally white with black interior and bright orange seats...how cool is that. This one has been found and it currently undergoing a ground up resto.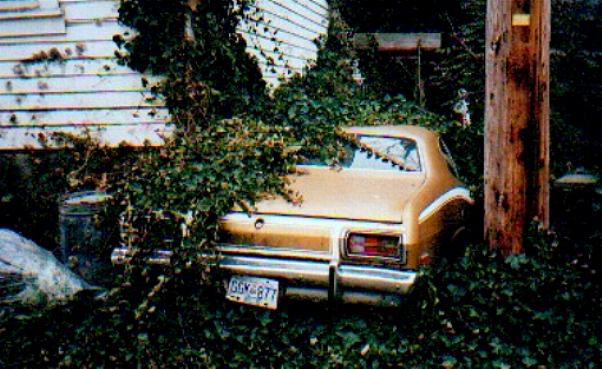 1975 Plymouth Duster.

This is a mid-seventies Plymouth Duster in the weeds.  The car is so completely

covered I couldn't see the dash tag to get any details. What's most interesting is the location.  I found this car in the Marpole area of south Vancouver B.C., which is densely populated part of town.

-Ken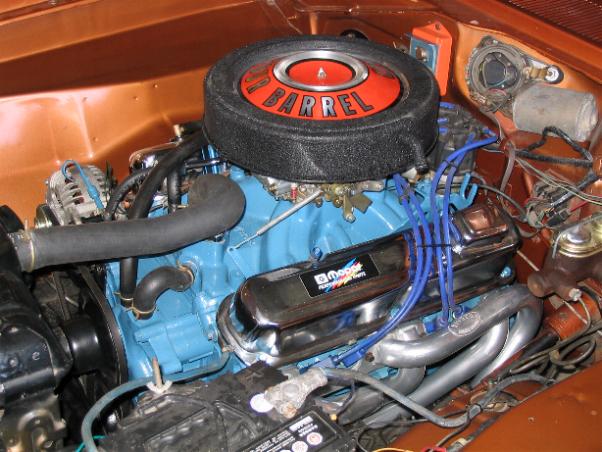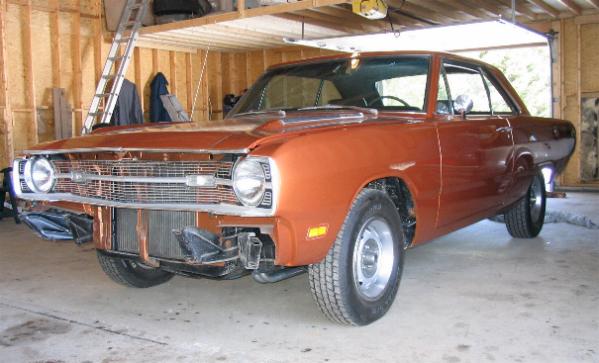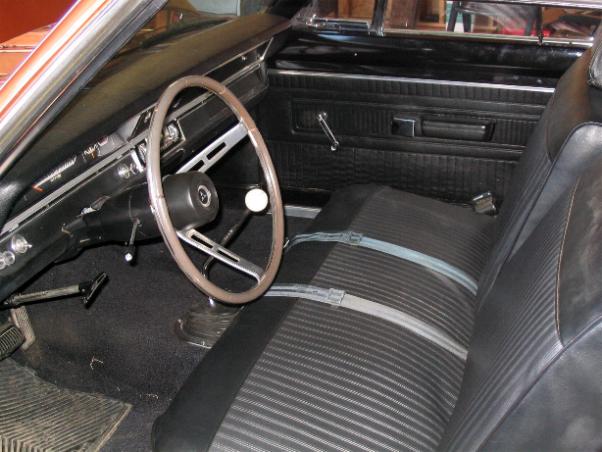 1969 Dodge Dart Swinger 340.

This car is a '69 Swinger, 340/4spd. Black bench interior, with low options. Body is absolutely mint, and straight, and was painted in '93. It sat in a barn until my uncle discovered it last year. He purchased the car,and all of it's parts,and I purchased it from him. I have just about finished a fairly expensive restoration on the driveline, and interior. Seats are from Legendary, with many other parts from Mopar Performance, and National Moparts. Alan Gallant was a good friend, and neighbor, when we were kids, and we had the opportunity to be surrounded by all types of Mopar muscle. He took the concours route, while I am into the performance end of the scale. He has been a wealth of great info for me, and I am glad to have these cars in common with him. This Swinger will be as I would have optioned it, if I was old enough in the period. I still have lots of cleaning to do, and a few odds to re-chrome, but it will be ready soon.You have a great site,and I visit every night.

-Bill