Canadian Edition

Page 242

January 2015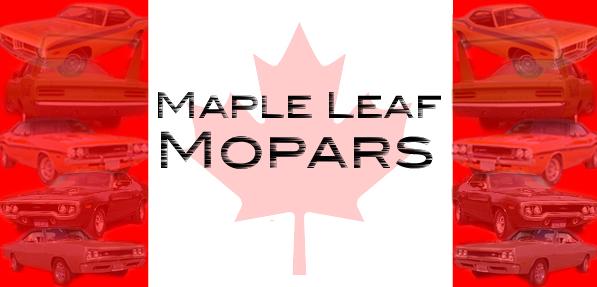 1969 Dodge Daytona Charger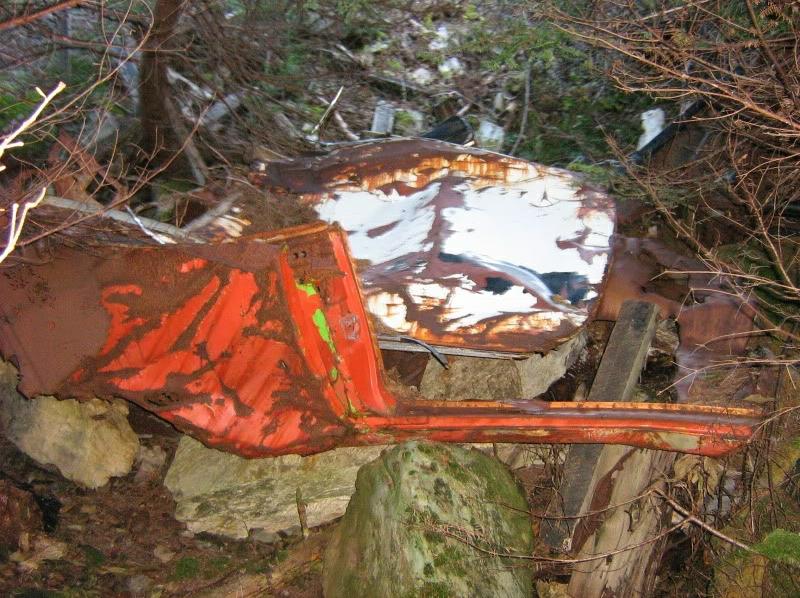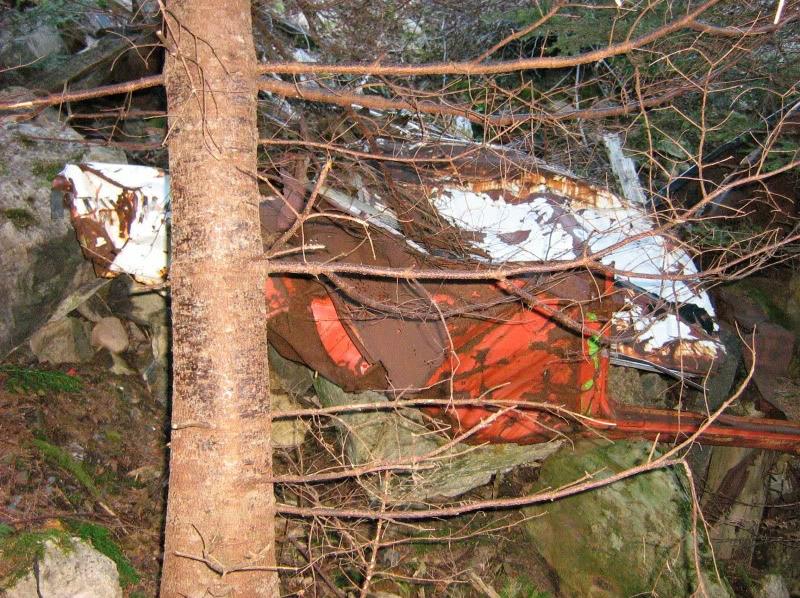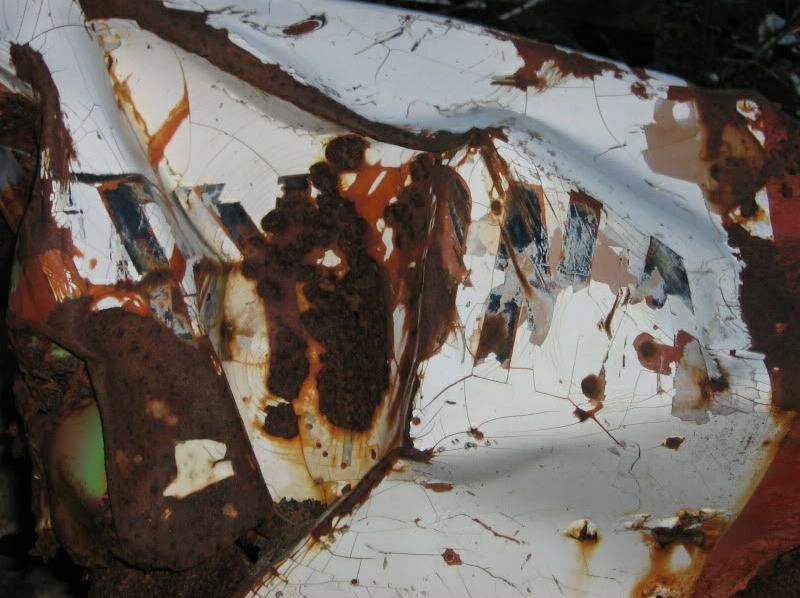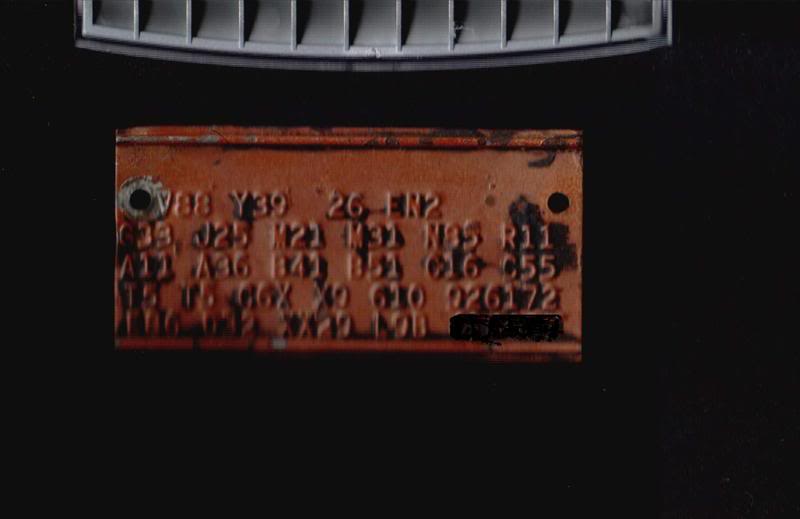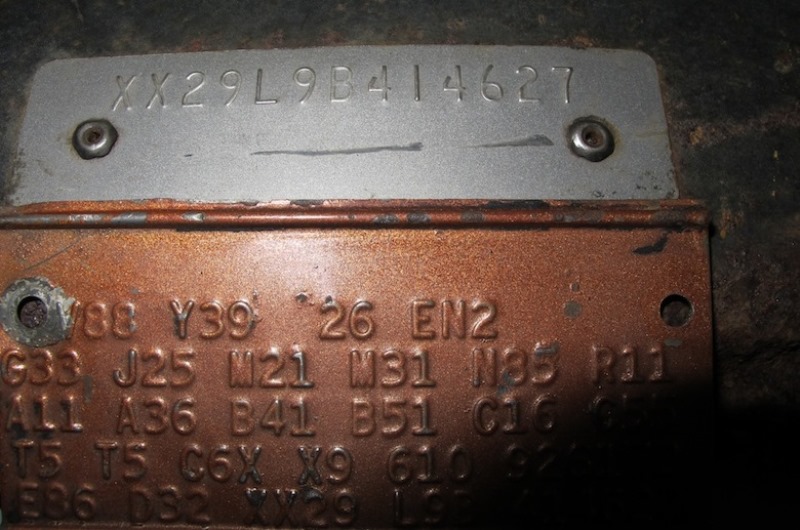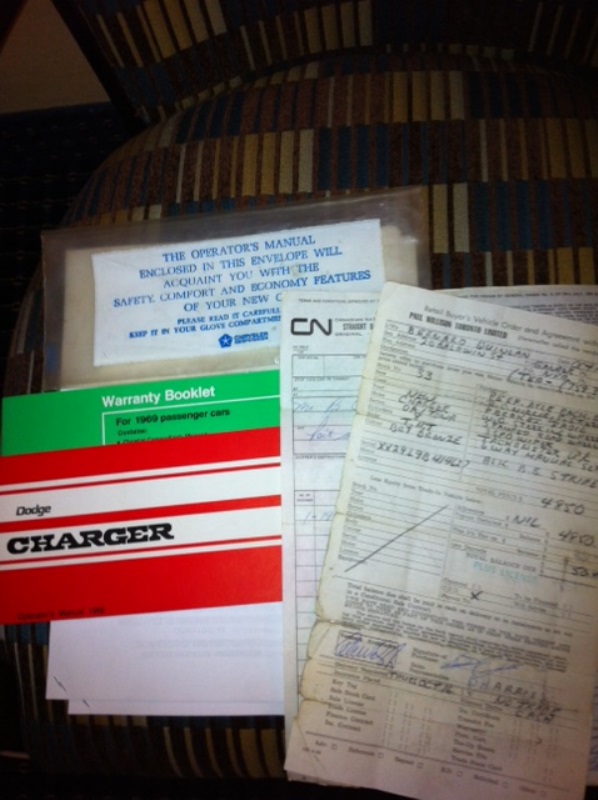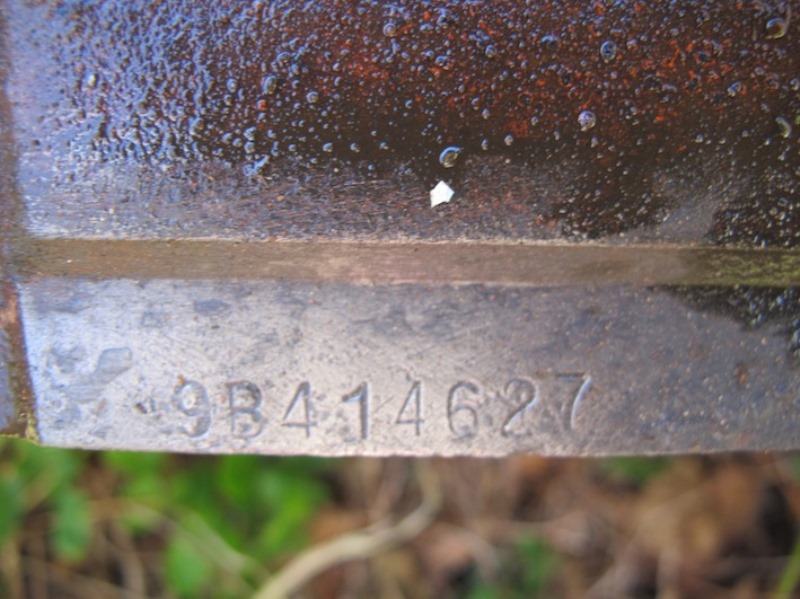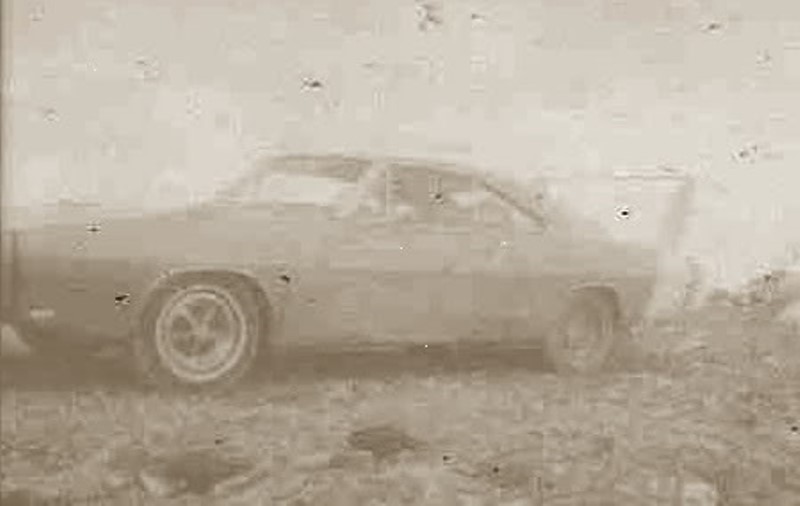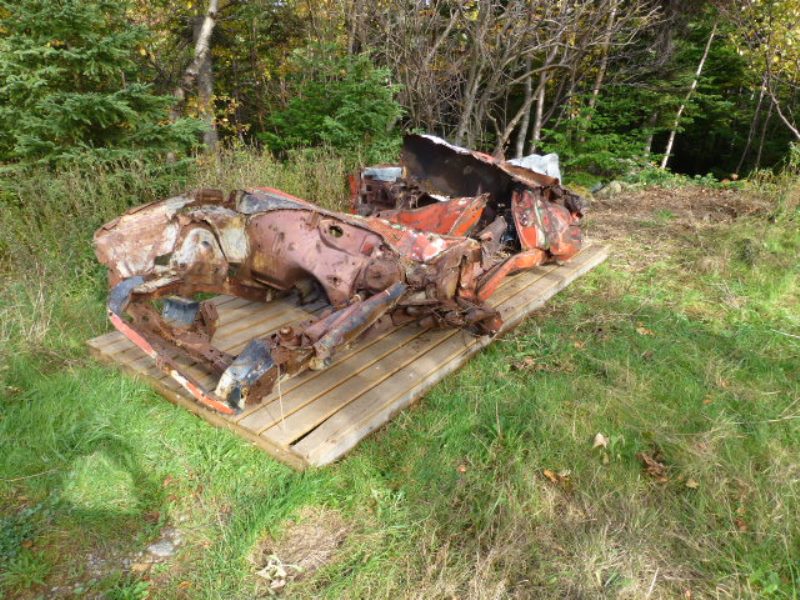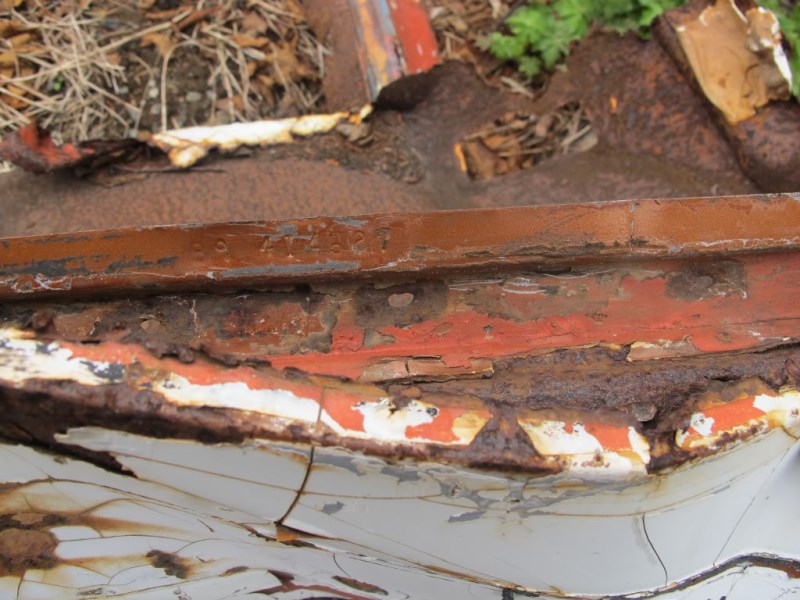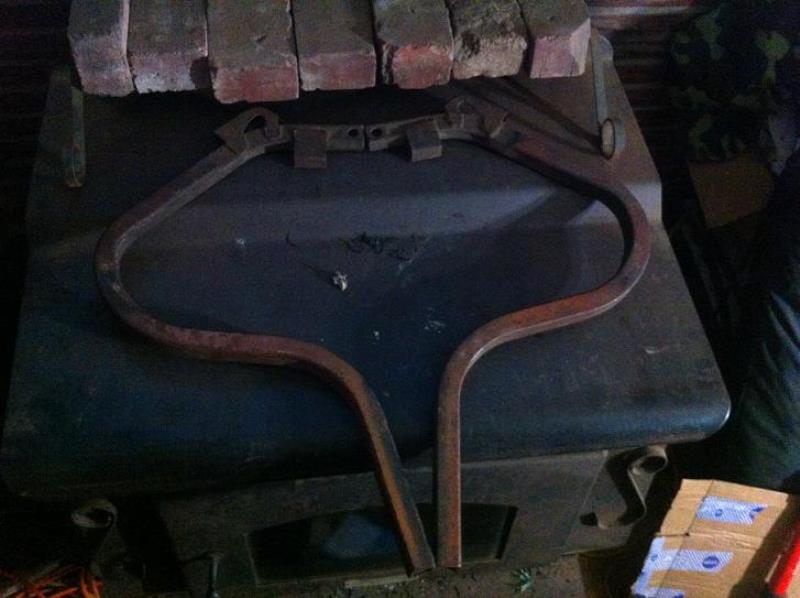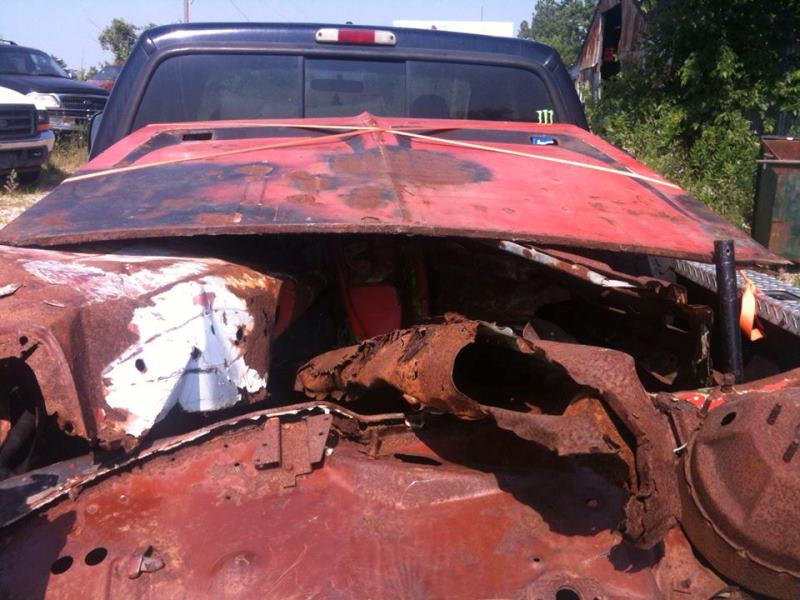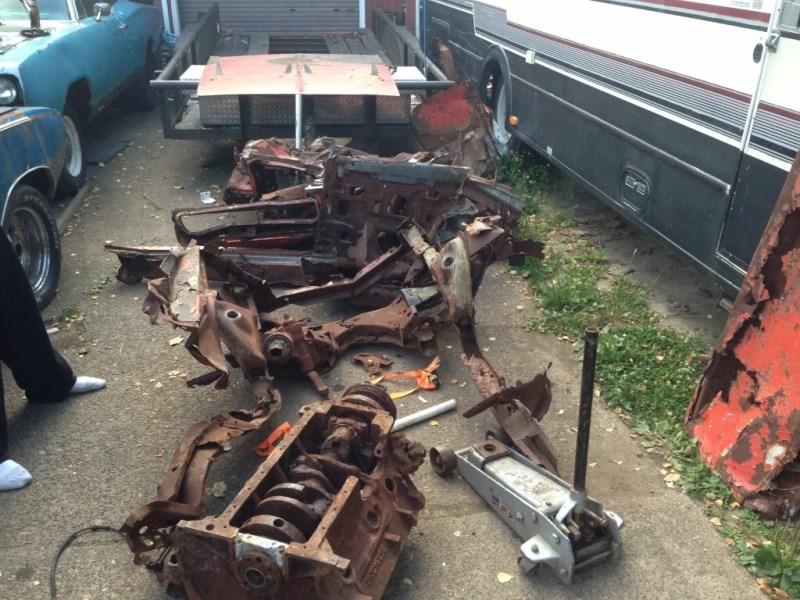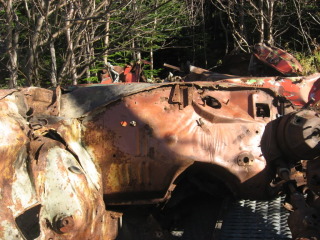 Ok boys and girls, ladies and gentlemen check this out...any guesses what this could even be? There is somewhat of a hint in the bottom picture but before you cheat and look at the next picture...spend a couple of minutes and see if you can figure it out...

I know everyone doesn't speak fender tag but this is another big hint if you haven't already figured it out...

What we have here...or at least used to be...was at one time...a wait for it...1969 Dodge Daytona Charger! This one was sold new in Canada at a Toronto Area dealer called Paul Wilson and was shipped from Creative Industries on Aug 29th 1969. It made a quick trip to Newfoundland early on in its life and was there until very recently. I heard about this car quite some time ago....first on Moparts Message Board when the Mopar Man mentioned the story about this Daytona, basically the picture he painted was that it was an envelope car. What is an envelope car you ask...my definition would be tags and an ownership...a car (sic) that could be sold via the mail in an envelope so to speak. I've always been interested in Daytona Chargers...really that is the car that really spoke to me as far back as I can remember and turned me into the Mopar Fanatic that I am. Although my interest was peaked...how could such a cool car go so far in a bad way?

Well pour yourself a cool drink and I will try and tell what is known of the story of XX29L9B414627.  Why would I care you ask? Well to quote another Moparts member "I enjoy cars not only for what they are, but for the stories that go with them...every car has it's story and unfortunately many have been lost to time" at least by writing everything down I can keep the story straight for myself and hopefully like minded people will appreciate it now and in the future.

Back to the Daytona story...so its really no big secret that such a Daytona exists but  its not until the top three pictures get posted on a Chevy Colbalt SS Forum did the first domino fall to lead us to where we are now. On
11-24-2009 @ 07:02 PM, 06REDGT wrote:
"WHAT A WASTE i was looking at some old cars around here that were just wasting away in the woods and i came upon this

did some asking around and found out it was a 69 daytona charger with a 440, one of 37 sold in canada and of them 10 were green which this one originally was. Not much left to it now, a few guys who were restoring chargers a few years back took any salvageable parts off it." 

That was enough of a story to get Des Ryan...check out the previous page here on Mopars in Barns...(you can't make this stuff up folks) to go on a hunting trip for this Daytona...it doesn't hurt that Des is also from Newfoundland so its right in his backyard so to speak:

"This started out as a trip to go into a ravine and recover some old pieces of a Daytona to get some wall art for my garage. Then I found the motor (albeit with a hole in the side of it from a wayward connecting rod exit at 135 MPH in 1973). Then got tipped to the location of the tags, driver's door with VIN decal, original transmission, rare Daytona trunk hinges, etc. Those items are available to me for a price. So now I have something else on my hands."

So Des locates the original block, the VIN and Fender tag, plus the original Bill of Sale and other documentation. He also mentions that he gets the original tranny, but the broadcast sheet and radiator support body stamp numbers are gone but somehow the drivers side quarter panel numbers survived all these years! Well I know I promised to answer that "what the hell happened to this car in the first place" question...well I will let the mopar man take it from here:

"I'm the guy who had the car in an envelope for over 20 yrs. Des went and got the remnants of the car from the ravine . I had the wing for many years and sold it to a good friend who happens to own a Hemi wing car . he sold it a few years later to somebody that was restoring another wing car .

Des acquired the items that I had and got the documentation from the original owner who is another good friend......he owned three wing cars here in Newfoundland.

Yes there is more to the car than the pics, I believe there is a usable firewall, inner splash pans , cross member and maybe some other pieces . I did not have the resources at the time to bring this car back to life. I have certainly seen worse rebuilt and now considered "original" cars. I sure hope  something is done to get another Daytona back on the street. Whatever it takes. I made the info public years ago Ie: vin number,  so that  a rebody would not be passed off as an original car. I believe Des has posted the vin and fender tag also. Now that  the numbers are well known  , it may keep it from being passed off as an "original" 30 yrs down the road when Des and I are long gone.......me anyway

The car was parked in a gravel pit along with a dozen other cars. Sometime in the mid 70s the town where the car was located decided to build a dam to fix flooding problems in the town. The location of the dam is where the cars where parked, so when the bulldozers arrived they pushed all the cars down the ravine to get them out of the way"

This ghostly photo of XX29L9B414627 was taken circa 1971 by a Bob Saunders when he encountered the car while travelling with his parents on the Burin Peninsula of Newfoundland. She wasn't in too bad of shape...yet. Note snow tires....The car obviously had a white tail stripe even though the salesman mistakenly printed "B.B STRP BLK" on the original bill of sale to designate 'bumble bee stripe - black'

-Des

The car came into Canada through Paul Willison Dodge-Chrysler in Toronto. It is one of 37 Daytonas (or 51 depending who you talk to) sold new in Canada of the original 503 cars.

The original owner of XX29L9B414627 was Bern Quinlan in Gander, Newfoundland. His brother, Ted Quinlan was a salesman at Paul Willison Dodge in Toronto in the late 60's. They both frequently went to Indy during that time as spectators. During the 1969 Indy 500, Dodge had a ton of promo on for the "new" Daytona – big screen pics of the car, hand-outs etc. Bern turned to his Dodge salesman brother and said, "if you get access to one of those cars I want it."

Three weeks after their Indy trip Bern got the call from his bro. "I don't know what the final sticker price is gonna be but I'm putting a deposit on it for you." Bern went up a week later and drove the car home to Gander, Newfoundland. On the way he had to make a pit stop into a New Brunswick dealership as the 440 developed a knock – they turned the crank and installed new bearings under warranty. Bern drove the car to the ferry to the island. It only had a temporary dealer plate so they would not let him drive it on – he had to load it as "FREIGHT". Hence the CN (Canadian National, operator of the ferries at the time) document saying they had transported the car as freight. (Bern retained all these documents for over 40 years until I recently purchased them from him.)

After just a couple months – and having already owned and sold a 1969 426 Hemi Charger R/T by this point (restored and still here in Newf) – he realized he wanted a 426 Hemi Daytona. Another call to brother Ted revealed a special order hemi Daytona was in jeopardy because the person who ordered it, local drag racer with the last name "Black" was going through a divorce and couldn't shell out for the car he ordered. This meant another trip to Toronto for Bern and another drive home in another Daytona to Gander. Now he has two. He puts the Copper 440 car on consignment to Marshall Motors, Gander who sells it to Cyril Murphy – finally - after a number of months. (Cyril owns a company today called DCH Crane Operators).

Cyril, in turn, used it for a year and sold it to "a man sur-named Hickey in Terrenceville".(I do remember Tim Hickey, my ex-sister-in-law's  brother (from Terrenceville))telling me about a Daytona someone of their relation had back in the '70s. I never paid much attention to the matter then.

This Hickey person sold the car to a Jack Hynes out in St.  Bernard's in the early '70s - he's the guy who let me dig the motor out of his yard. Between the Hickey guy and Jack Hynes' ownership they basically tore ass  around the Burin Peninsula of Newfoundland and destroyed the car. Blew up the motor, got into  accidents, took off the nose-cone and fenders and abandoned them etc. Jack removed the original 440 when it blew up by chopping out the rad support so he could pluck it straight out the front. The easy way. He threw away the rad support after that and, thus, its original VIN stamping. 

After the car was used up, it got thrown into a  gravel pit - actually in pretty whole condition, albeit with a 383 and a regular charger nose on it. This is where it sat for years. Then the town decided it needed to put a dam in just that area to controlflooding. The bulldozers came in and pushed all the wrecked cars that were there into the ravine off the side of the road, tearing the crap out of the car in the process.

-Des

Des told me and of course I was following your post on here. I only knew the car from about 1972 when it was owned by Jack Hynes from here in Newfoundland. I was working at a Dodge Dealer as a jr. salesman and Jack came in to trade it in . The sales mgr. didn't want the ugly car on the lot so he wouldn't even appraise it . But I kept incontact with jack over the years . fast forward 20+ years and I heard the tona was gone and parted out but I couldn't find where it was scraped at .  I heard that another guy that had a 70 road runner and there was a rumor that the r/r had some kind of wing on it. I finnally traced down the runner  with a blown engine and the tona wing was in the trunk . The guy wouldn't sell me the wing , he was leaving for Ontario to go to work and said he was going to fix the runner when he got some money .  two months later he phoned me to see if I still wanted to buy the 70 r/r vert 383  4 spd. I said yes if the old wing is still in the trunk  , I'll buy it .  He said it was still there . two days later i'm on a 500 mile trip to pick up the runner  and paid the  sum of  $400.00 for everything .

I sold the runner vert for a $1000.00, sold the 4 spd and bell housing for 200.00  and kept the wing as i was going to put it on my 71 GTX (1of26) . fast forward a few years and a friend of mine who had a hemi daytona and a hemi r/t asked me to sell it to him for a spare . I sold it for $700.00  to Robert Kelly here in Newfoundland .  He had it a few years and a friend of his in Ontario was restoring another tona and he sold it to him. So the wing is currently on another car somewhere in Canada or the US .

As for the color of the wing originally , I  am not sure but I raced stock cars with the original owner and I believe it may have been white but not certain .

I have no pics of the car as it was tottally destroyed by the time I found out where it was . Any pics that I had were posted on the net and I think Des may have them also .