Canadian Edition

Page 221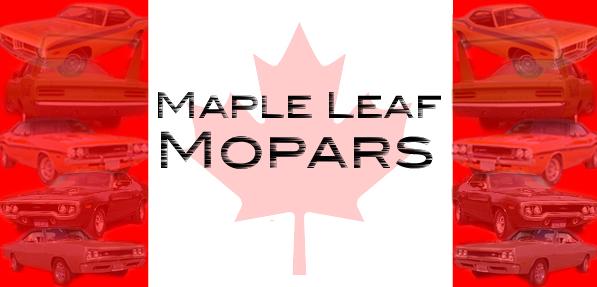 1973 Plymouth Duster.

Here's some pictures of my 1973 Duster. My dad spotted the car back in November 2008. I came over to Vancouver a few weeks later and checked out the car. My dad talked to the owner and found out it could be bought.

Fast forward to February 2009. Me and my dad went to the house and gave the owner $650 for the car. It was sitting in the driveway for 5 years and after a few minutes, we got it running. Due to a leaky carb and bad starter, we got the car towed to my grandparent's house where it sits for now. It'll be there for 2 weeks and then I'll be trailering it home where it'll be in good company with my Charger.

The car has some history which is cool. It was bought brand new at Johnston Motors in Vancouver BC. It was Y6 Gold with white interior and a black vinyl top. It has a 318-2bbl auto. The guy owned and drove it for a long period of time before giving it to his grandson. His grandson put new exhaust, headers and a rebuilt starter in it and drove it before parking it in 2005. It sat there until we bought it.

I plan on fixing some problems with it and cleaning it up. Then I'll be using it as my daily driver to school and work. I also plan on showing it this summer for the heck of it. I plan on putting a new starter in it, new headliner & carpet, fixing the front floor pans, new wheels and things like that. Not bad for $650 though.

Cheers,

-Cody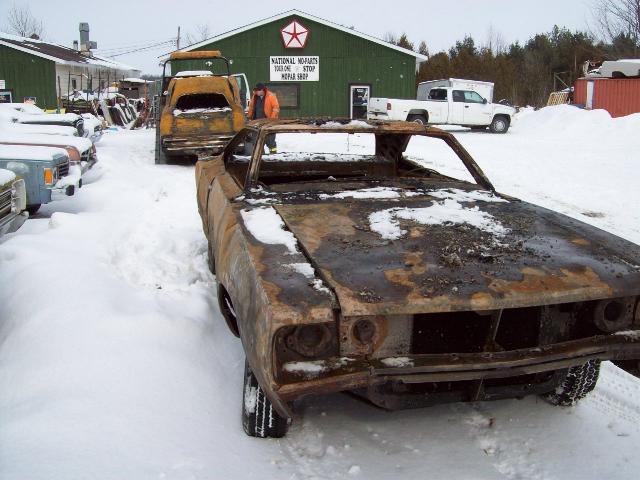 1968 Dodge Coronet R/T.

A sad end for a 1968 Coronet R/T 440 auto and an early (Aug 1) 1969 Coronet 500 383 hp 4 gear.

-Nigel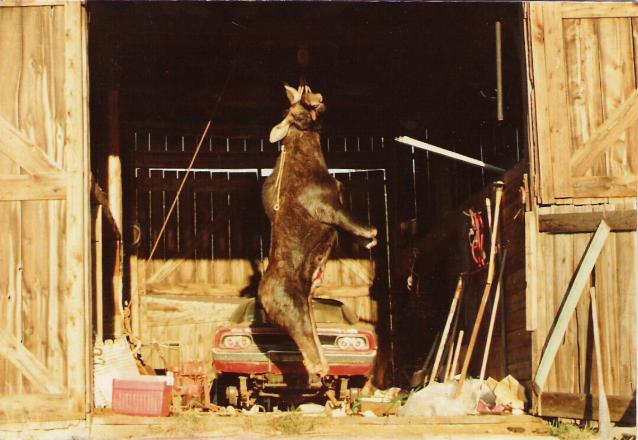 1968 Dodge Charger R/T.

I found this pic in a photo album in the Bracebridge Dump ! Took a load of trash there for my dad and being a bit of a bottom feeder i was looking for goodies lol.

Kinda looks like a Dana hanging down to me....

Only in Canada, eh?

-Nigel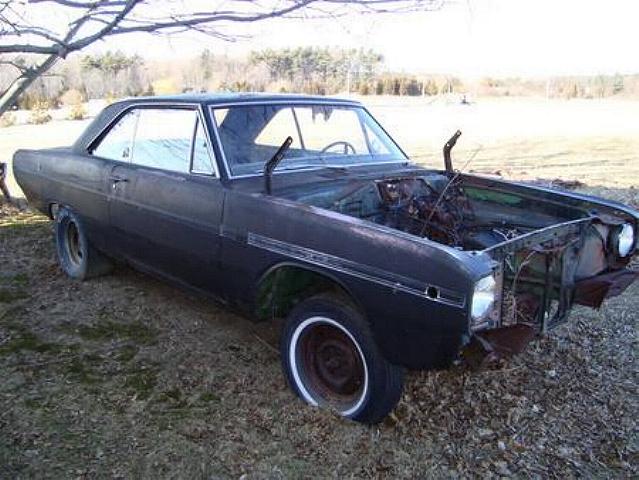 1968 Dodge Dart GTS.

Here's a 1968 340 Dart GTS that has been sitting for 25 years beside, instead of in, the guys' garage. He has everything original from the car stored inside. 3,200 yes hundred not thousand, original miles. It's a 40 minute ride from me so I stop a couple times a year and ask him but get the same answer we all know.

The car had the motor blown at around 2000 miles with the 5 year 50,000 warranty. Chrysler replaced it and the the owners son turned 16 and Dad gave it to him one Friday nite, he windowed the second motor. Chysler said no this time and the battle began. Thats why it sat so long with no miles. They let them reposess it and it sat at the dealer for years used with no motor (around 1972) until they put a used 340 in it. Changed hands a few times but got driven little. The last owner put 4:10 gears in and 1/4er miled it a bit but it was never cut or hurt it. It was never winter driven. The car is rock solid underneath just like day one because it sits on sand. But the 1/4ers are getting blistery, etc.

When I first saw it 20 years ago it was mint and I was all over it like a fat kid on a smarty. I grew to really like those 68's and since then have always wanted one.

-Terry