Moparts "Jaw Dropper" Collection - Edition

Page 204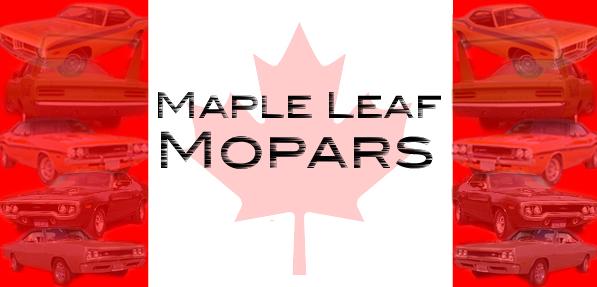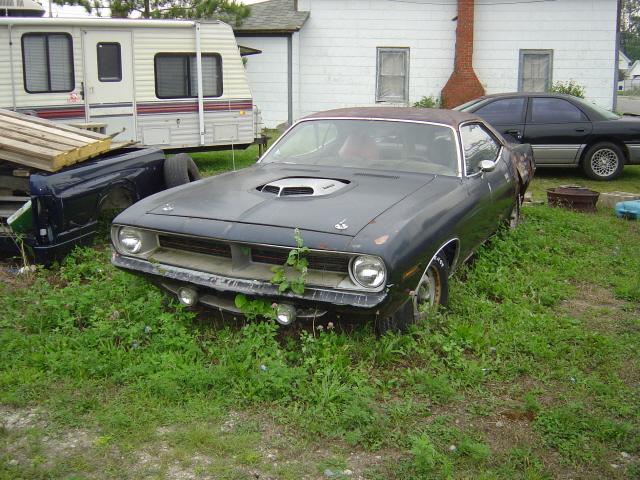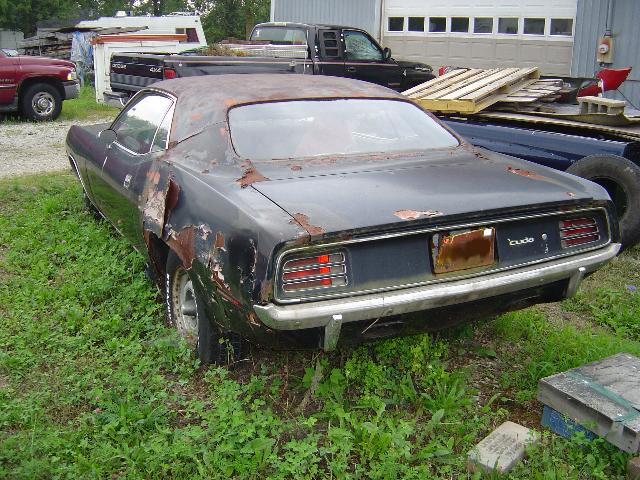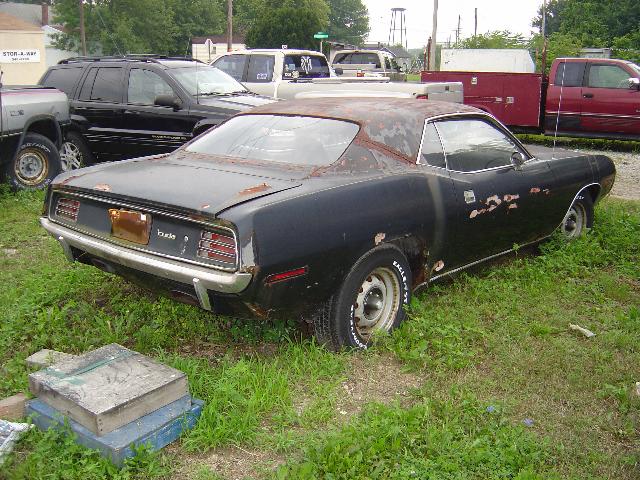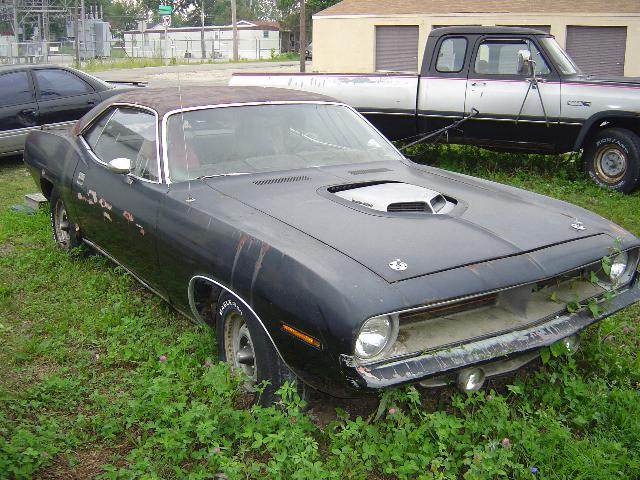 1970 Plymouth Cuda 440+6.

A friend of mine saw the car when he made a wrong turn and got lost.  I went to have a look at it, but there was no one around to talk to about it. It is parked in front of a Truck repair shop.I went back a few days later and caught up with the owner.

The car has not been driven since 1978. It still has the 78 tag on it.  The owner bought it off his brother in the 70's .He has had plenty of offers for it over the years, but he said he plans on keeping it in the family. He has some parts stashed back for it and claimed he was going to start restoration this winter. From the looks of it, he probably says that every year.

He didn't have anything around his shop that would give me confidence that he could correctly restore the car.  I figure the car will come up for sale after he passes.  I was ready to make him a fair offer, but it didn't take long to see it would be wasted breath.

-Barry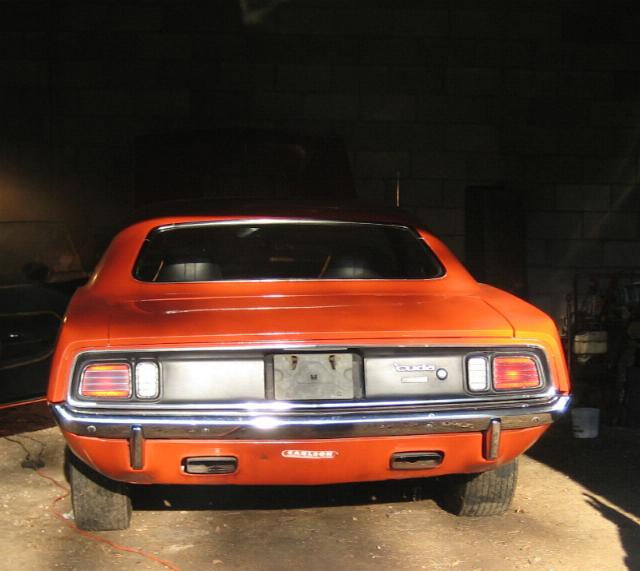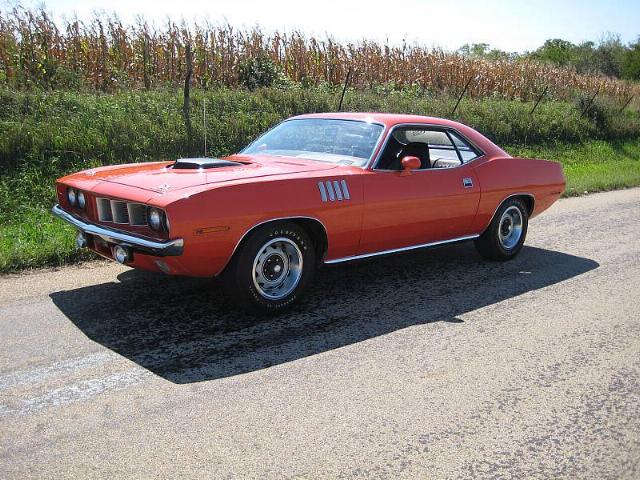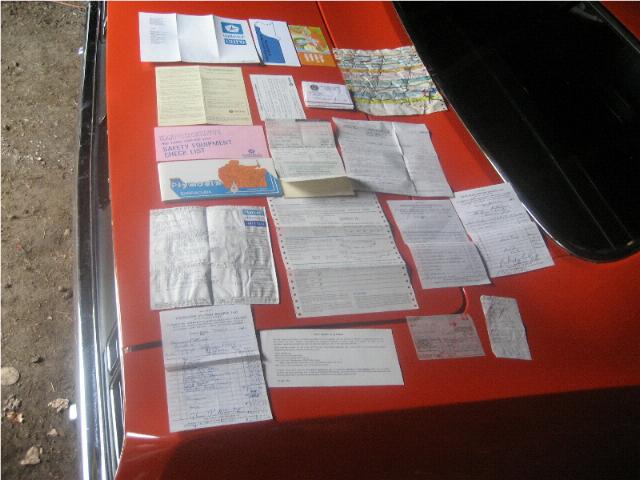 1971 Plymouth Hemicuda.

Here it is, exactly as found sans the car cover. It was never really lost, just put away and forgotten by the original owner (who still owns it). 1971 Hemi Cuda 4 speed car, survivor right down to the original tires. The "barn" was an unassuming corn crib in the middle of a corn farm.

After 35 years of storage under nothing more than a car cover this is the same car 3 hours after we rolled it out of the barn, same paint, tires, etc. Nothing more than a garden hose and a sponge bath and it looked THIS nice!

Only 11,318 miles showing! Pretty well documented too!

Interesting story how this one saw the light of day after all those years.

The owner goes into his local small town barber shop. After the usual small talk a  a random picture of a 1971 Hemicuda stimulates the following conversation between the old high school buddies.

Barber - "Man you know how much those Hemicuda's are going for these days"?

Farmer - "Not really"

Barber - "They bring ONE MILLION DOLLARS at the BJ Auction"

Farmer - "WHAT"!?

Barber - "Too bad you still don't have the one you drove to High School in"

Farmer - "I still have it and its in MINT shape with just over 11, 000 miles"

Barber - "WHAT....REALLY?"

Farmer- "Yep"

Ok maybe not exactly how the conversation went but pretty close.

Anyway the owner contacted me to rebuild the carbs and I offered to help with the clean-up, get it running and of course to document the car.

As of this day the car is still in the original owners hands!

-Scott Smith