Canadian Edition

            Page 2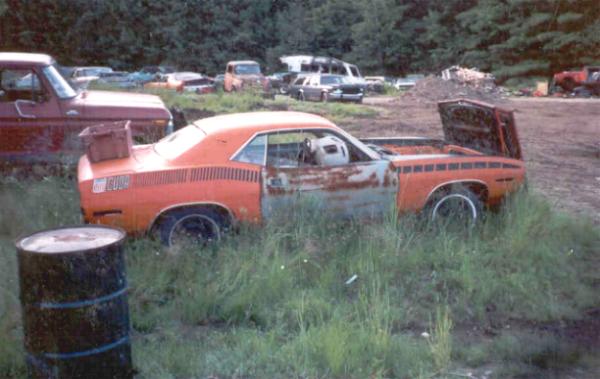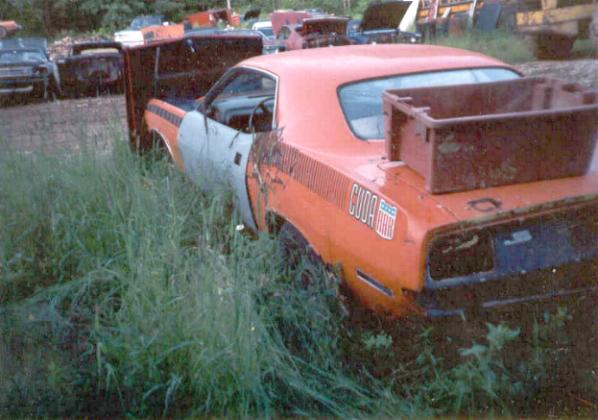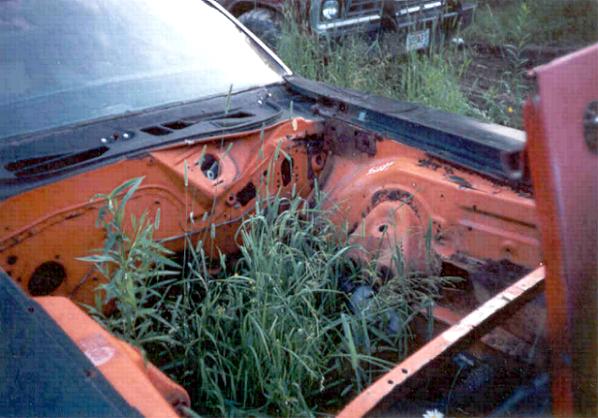 1970 Plymouth AAR Cuda.

This car was saved from a wrecking yard...true story!!! The original 4 speed car was sitting in Maine, (York Auto Parts) along with many other Mopars.  It still wore its original paint...the frame rails and subframe structure was extremely nice...floors were bad...no engine/trans...but the fender tags were still there!!! The car was hit hard on the right front but for 1000 bucks US it was dragged home to Montreal where it is currently undergoing a full restoration.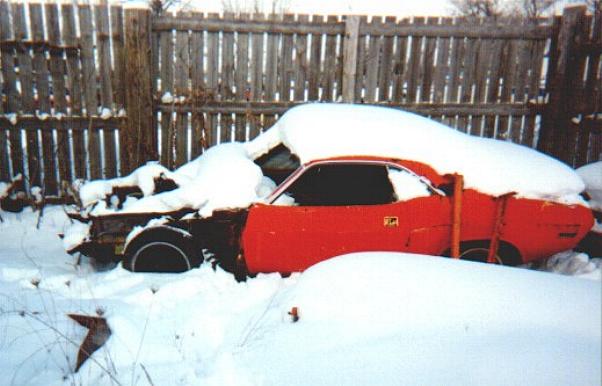 1970 Dodge Challenger R/T.

This 383 auto car was originally FYI Top Banana Yellow with a black interior. It has met its end at this London Ontario wrecking yard, RIP.