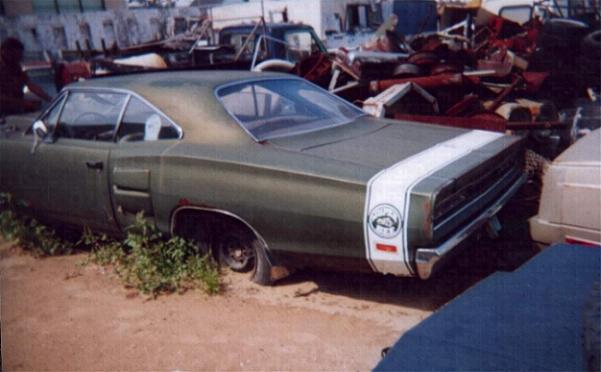 1969 Dodge Super Bee.

This was originally a 383 car that someone added a 426 Hemi and lift off hood. This F8 hardtop is optioned with a wood steering wheel, remote mirror, 3 speed wipers, power brakes, buckets, console, auto and side scoops. It sports a 8-3/4 with 3:23 gears...yeah I was expecting a Dana too. These pics were taken in November 2001. Pretty hard to believe that this car is just sitting somewhere in Canada today. What a great project it would Bee!!!

1970 Plymouth Road Runner Convertible.

A nicely equipped air grabber convertible. Owner decided he prefered the look of the GTX body side stripes over the Road Runner dust trail, but didn't want to completely remove the bird presence from the car...look closely for the settle effect of 750lbs of bird poop!!!