Canadian Edition

           Page 18

1971 Plymouth 'Cuda 383.

I found this car in a barn in lower mainland BC. It had been sitting there for 20 years. Before that it was in Kelowna, and was last registered on the road in 1974. This car was originally purchased in Alberta. This is a very low mileage car. It was quite rusty when i found it, the quarters wheel wells and trunk extensions needed replacing, everything else was fine including the trunk

floor. This is a numbers matching 71 383 auto Cuda. It was optioned with the High Performance Axle Package. It has sure grip and 3.91 gears. The car also came with billboards, and many other options as it is a 2 tag car. I have been restoring this car for almost 4 years, and it is just about finished now as you can see.

-Jamie

Great job Jamie!!! Yet another Canadian Mopar brought back from the near dead.

1971 Plymouth Hemicuda.

Yep this is the same car that was featured a few pages back in its as found condition...Wow what an incredible job you've done Dan!!! I can see how this car will be the hit of the show scene for many years to come.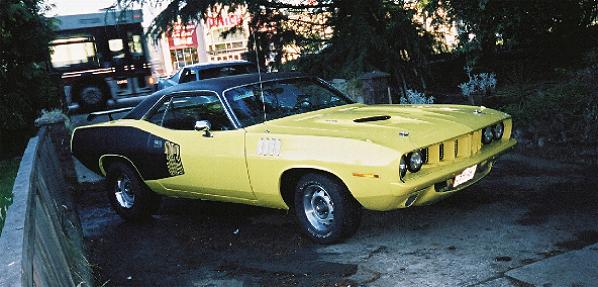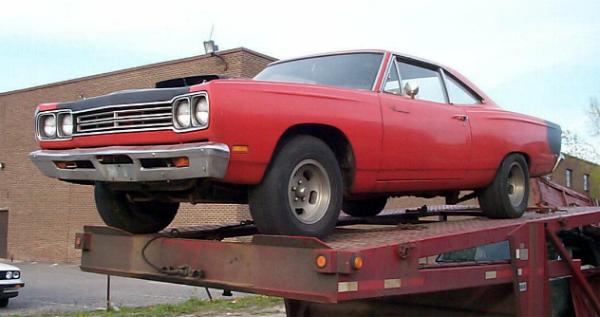 1969-1/2 Plymouth Road Runner Six Barrel.

This one was found on of all places Ebay!!! Although it was originally bought in Illonios in now has found a home in Quebec. It is low mileage car that was last registered in 1970. It was purchased from the original owner. This R4 Six Barrel car has a white interior and is a time capsule.

It sure looks nasty sitting on that car carrier...good thing it is chained down as it looks ready to rumble down the 1320 in under 13 seconds.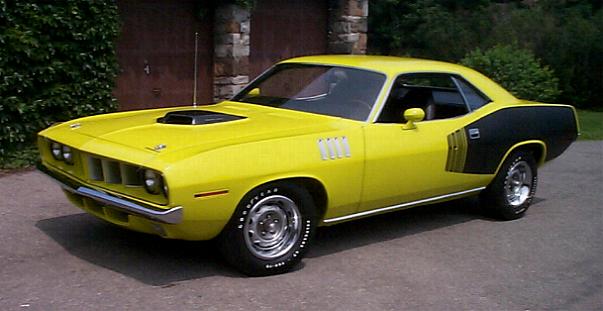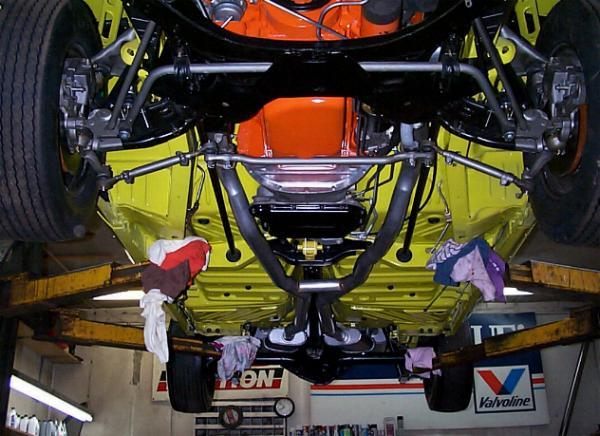 1969 Dodge Dart.

I had been looking for a Dart for my son for quite some time.  We found this one in a back yard 5 hours from home. The owner still had the bumpers fenders and a huge pile of other parts in his garage. $400 and slow 10 hour tow later its in my garage being restored and keeping my 68 Roadrunner company. 

-Mike