Canadian Edition

     Page 168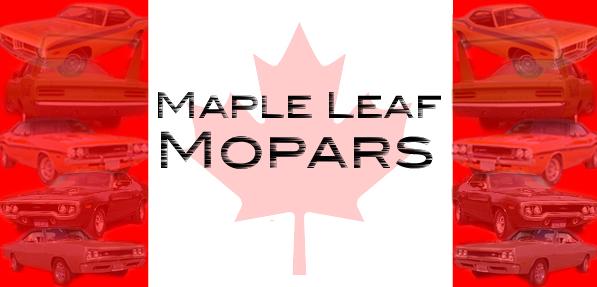 1967 Plymouth Belvedere II 9 Passenger Wagon .

Here are a few shots of a 67 Belvedere II 9 passenger wagon I just picked up. It's a 383 4bbl, auto, all tinted glass, power tailgate window, PS, PDB, sway bar, am radio, clock, Blue and White with a 2 tone Blue interior. missing the motor/trans but for $250.00 how could I say no? It sold at a farm auction about 8 years ago and had been sitting at a farm by Westlock, Alberta since then. The guy I bought it from saved it from going to the crusher as the local wrecker was buying all the scrap cars at the farm sale.

There were only 3968 Belvedere II 9 passenger wagons built that year with the US production of 383 4bbl automatic cars being 94! and that includes both 6 and 9 passenger models. Wagon Ho ! It has a few odd neighbors to keep it company while it waits. The '56 Caddy was given to me by a neighbor when he moved and a friend has a 1971 340 4spd JH23H1B Challenger.

-The Steering Wheel Guy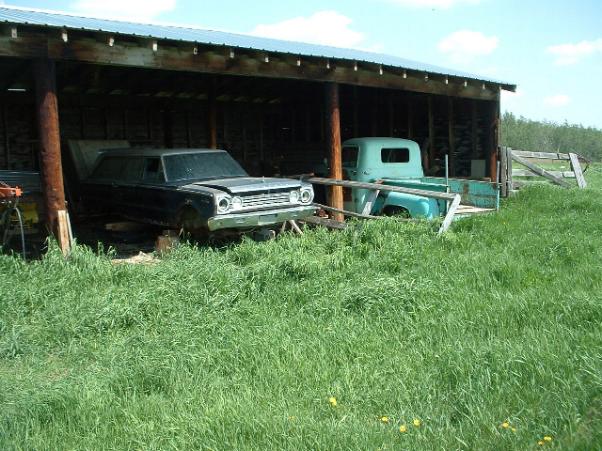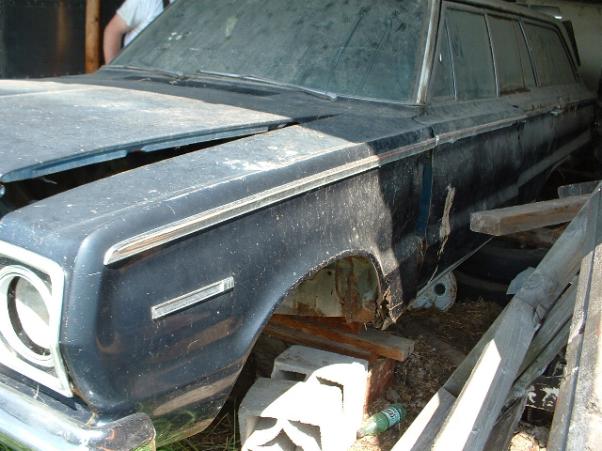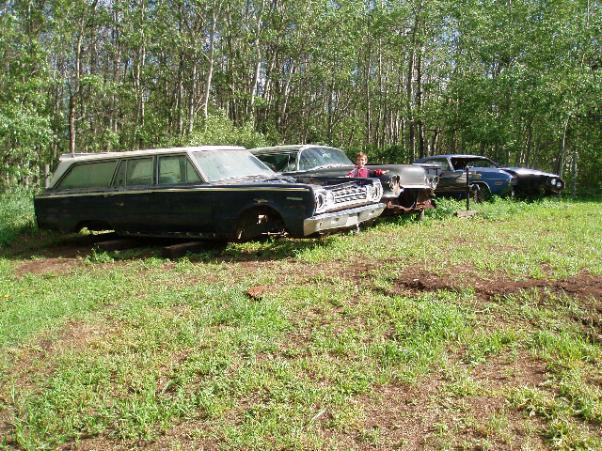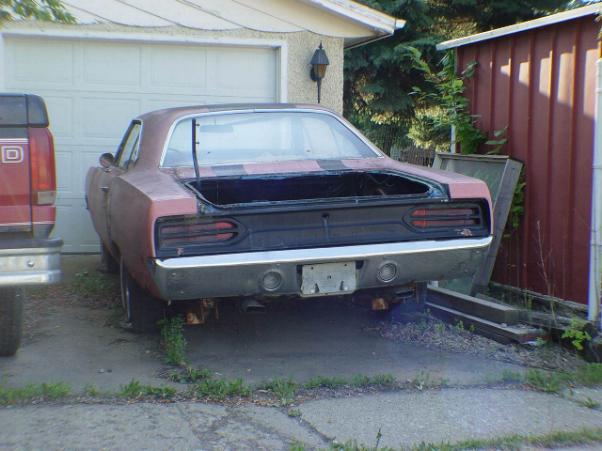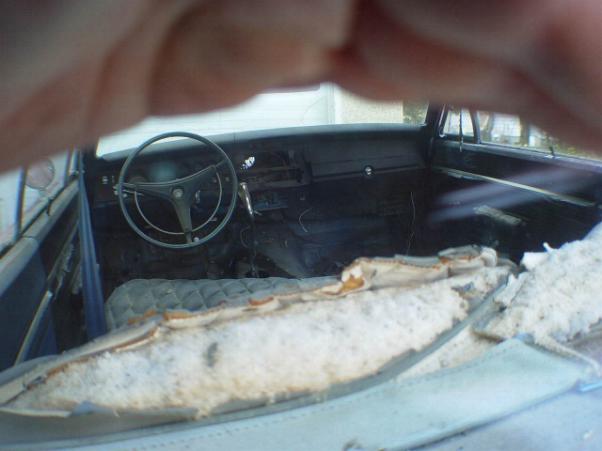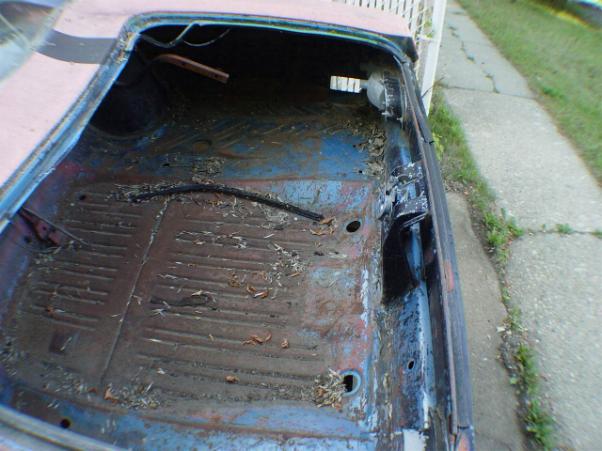 1970 Plymouth Road Runner.

This is the kind of stuff you find in Alberta, as soon as you pull into any small town! 1970 Road Runner, 383 Four speed. Originally B5 blue.

I can't tell you much more, other than the guy also has a 1970 GTX. So maybe THIS is his parts car!

I hope not!

-Robin