Canadian Edition

     Page 134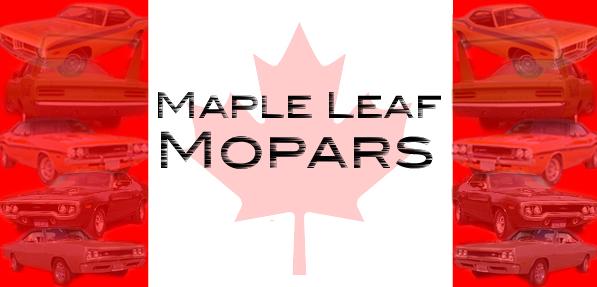 1969 Plymouth Road Runner.

Here is a 1969 factory 383 4spd Roadrunner, Y2 Sunfire yellow , black vinyl top, had factory tinted glass, and was very well optioned.  It sat there and weather away in the salt air of Baie St. Marie, Nova Scotia. Althought it is now being used as a parts car to fix a 1969 Road Runner from Texas. The original parts of the car were stripped as time went by and stored in a shed. The 383 4spd will go in the texas car as well as posi rear end , tinted glass , bucket seats etc.....

1973 Imperial.

My most recent is a 73 Imperial 4dr.

This is the story, my wifes co-worker asked my wife to talk to me because she knew I was into old cars.  So my wife asks me if I'd know anyone interested in a low mileage, rust free "72" Imperial, UMMM ME!!  Anyway seems her co-workers father passed away lately and so her mother is cleaning house.  So I set up a time to go look at the car.  Turned out the car is a 73 Imperial 4dr ht and is LOADED.  The car is light green with dark green vinyl top and dark green interior, has the standard 440/4bbl 350hp, auto, A/C Temp II (front and rear) cruise, tilt/tele with rim blow wheel, power vent & windows, power door locks, power leather seats, power antenna, power sunroof, elecric trunk release, AM/FM 8track stereo, light sentinel package, and the biggie is 4 wheel Anti-skid braking!!!  The car was bought new by these people so it's a one owner car and has 80K miles on it and has not run since 1982, the motor seems to be locked up but I think I can free it up.  I will probably pick this one up in a year or so after I get rid of a couple other cars first.

-Brian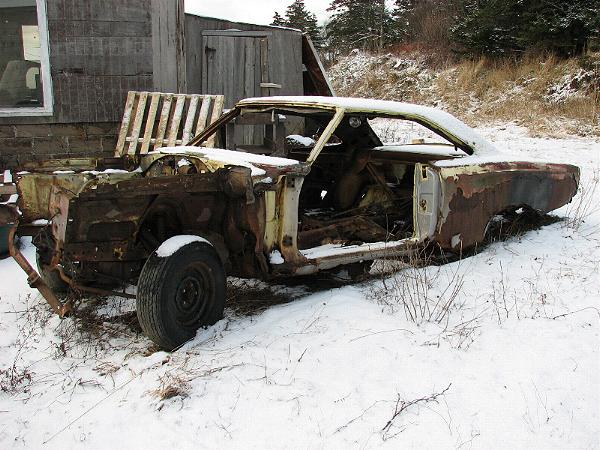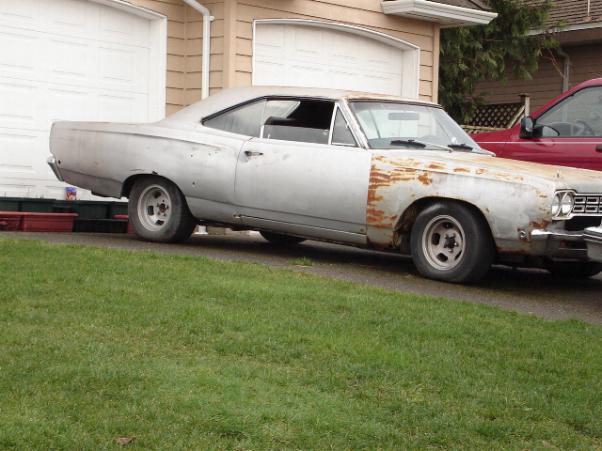 1968 Plymouth Satellite.

Sitting on Vancouver Island.

-Mike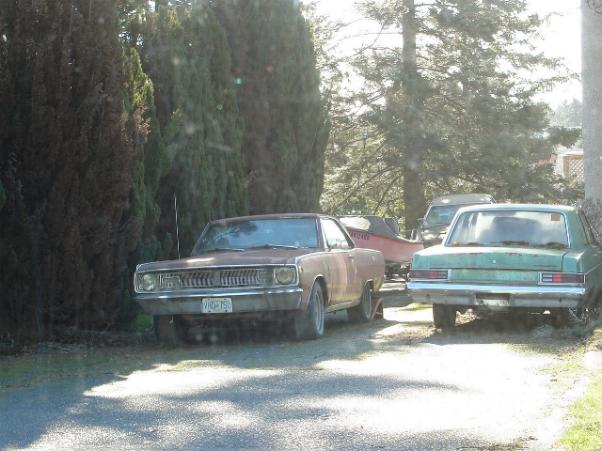 1967 Dodge Dart.

Sitting on Vancouver Island.

-Mike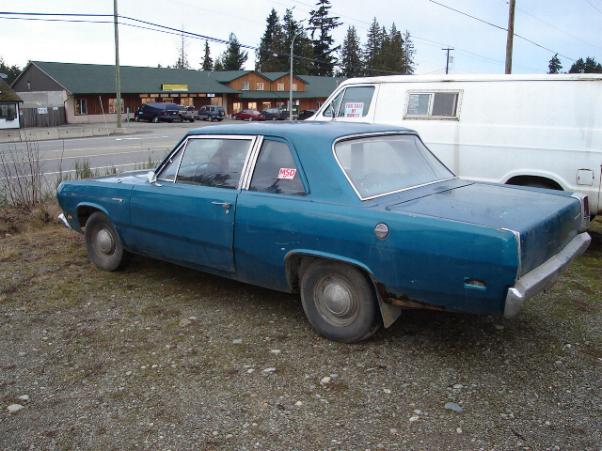 1969 Plymouth Valiant.

Sitting on Vancouver Island.

-Mike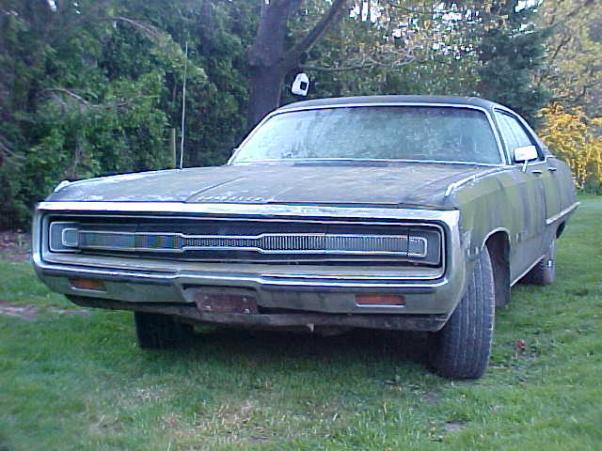 1971 Chrysler 300.

Here is one that I picked up a couple years ago, '71 chrysler 300 4dr htp.

I knew about this car for about 10 years, I spotted it sitting under a tree when I used a dead end road to turn around in years ago.  I never stopped to talk to the owner but drove by about once a year to see if it was still there.  Finally after 10 years I decided to actually stop and talk to the owner, seems he was about to call a wrecker to come drag the ol' girl away!  I asked how much do you want for it, he told me to make him an offer.  I said, "$500 if I can get it running, if it won't run then well negotiate."  He was good with that.  Next day I came back, drop a fresh battery in it, spray a ton of WD40 down the intake and cranked her and she roared to life on the 10year old gas still in the tank!!!  Car actually ran very well and I drove it onto the car trailer.  The car is a 71 chrysler 300 4dr htp, Black with black vinyl top with saddle tan interior,  440/4bbl -350hp auto, A/C temp II, cruise, AM/8 track, power disc brakes, buckets/buddy seat, remote trunk release, trailer tow package.   I never planned on driving the ol' girl, was just mostly interested in the drive train. 

-Brian