Canadian Edition

     Page 132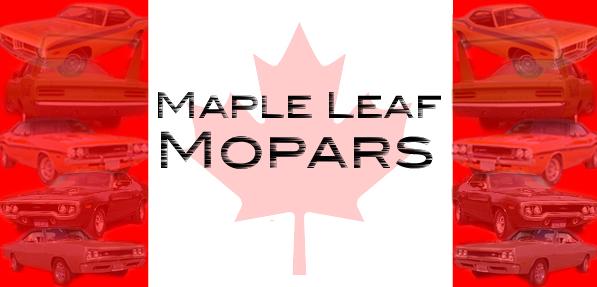 1969 Dodge Hemi Super Bee.

This is a factory Hemi Dodge Super Bee coupe. This is an extremely rare car up for auction. This is one (1) of twelve (12) hemi cars built and sold to Canada.   It was bought at a dealership in the town of Brantford, Ontario, Canada.   This car was built at Lynch Road.  It is one (1) of fifty-three (53) hemi coupes built.     This car came with a  426 cid motor,  727 automatic transmission, column shift, ralleye gauges, am radio, tach, 11 inch drum brakes, 8 3/4 posi track rear end , all black interior, and factory turquoise paint code.    This car was under restoration, but I must give it up for health reasons.    This car is complete with the exception of the motor and transmission.    Some small items are missing, such as the transmission cooler, exhaust pipe and fuel tank.     Items we have for the engine are the breather, intake and carb, valve covers, plug tubes, correct radiator, pulleys, harmonic balancer, and motor mounts.     The car has new hemi mufflers and exhaust tips.      The car has the under hood air grabber system.   The headlight bezels, taillight assemblies and grille are all extremely nice, with no dents.    The rear bumper is re-chromed, the front bumper is extra nice, but  can be re-chromed.    The interior is all new and complete.    The car has 15 inch steel wheels with bottle cap  hubcaps.         All major body work has been professionally completed.     It has new floor pans, and one quarter panel.    The car has been cut in.     There is no rust in this car, except some light surface rust.    It just needs some light body prep and paint, add a motor and it is good to go.    With just a little work, you will have an extremely valuable car.   

That is the ad that appeared on Ebay. The last I heard of the car it was in really rough shape so anyone looking to buy WM219A251958 should have a really close look at seeing what you are buying!!!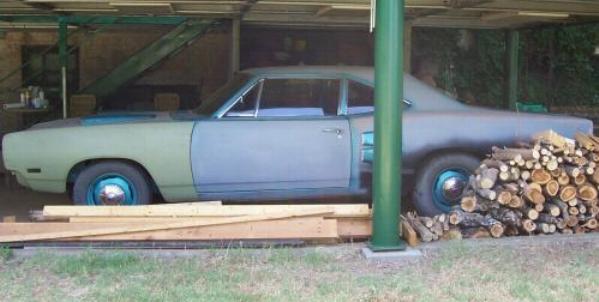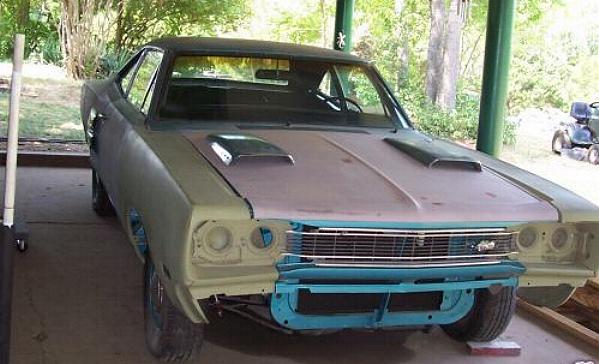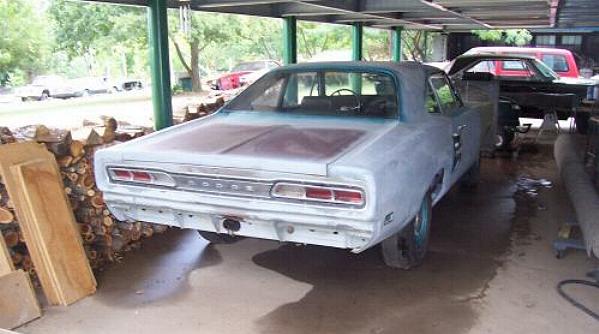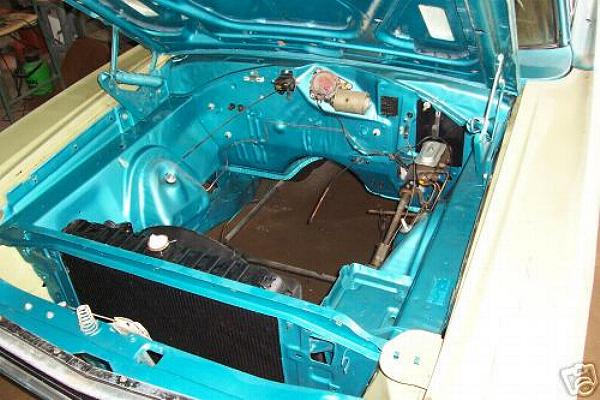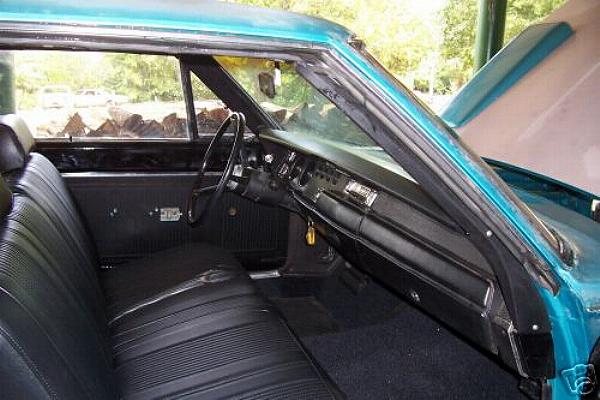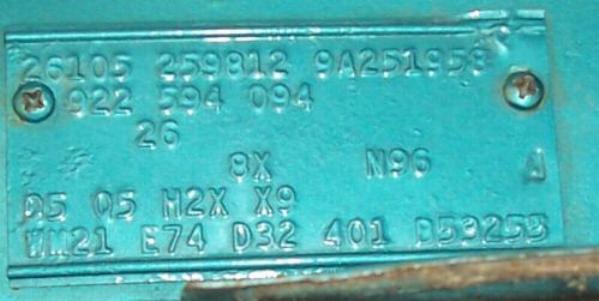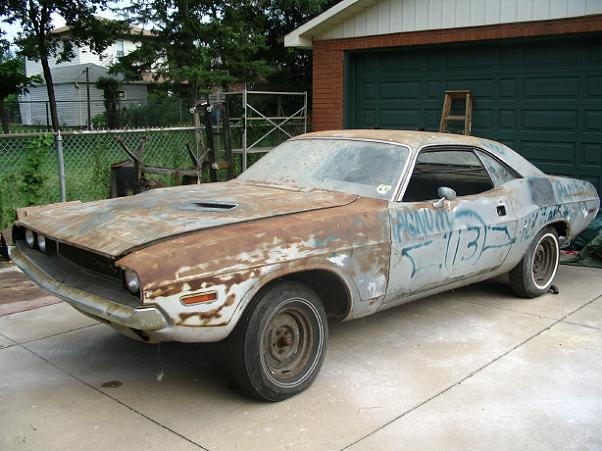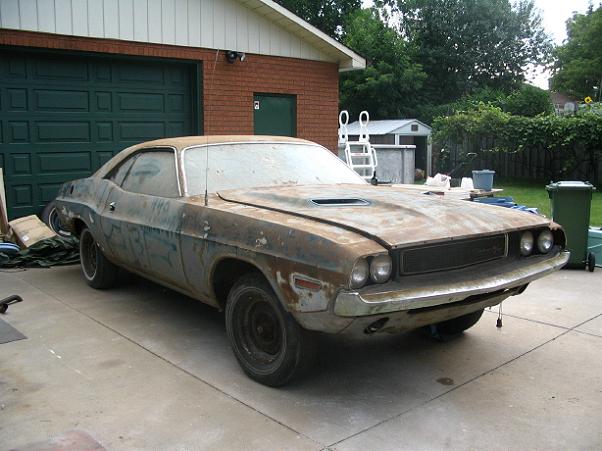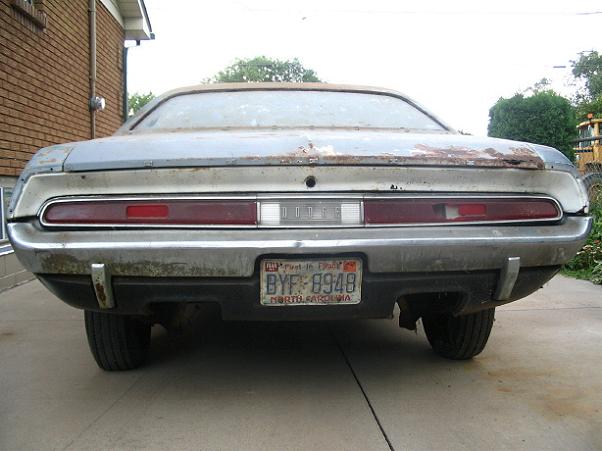 1970 Dodge Challenger R/T.

RARE BARN FIND!!! 1970 Challenger REAL R/T!! U code car! COLUMN SHIFT!! Carolina title, has been in barn since 1987! Factory color was Plum Crazy Purple w/White PAINTED roof, A real tu-tone car!!!

This car was recently purchase by the dynamic Steve and Dave duo that restored the FJ5 with yellow butt stripe '70 Challenger R/T that was featured as the
Mopar of the Month
for April.