Canadian Edition

          Page 101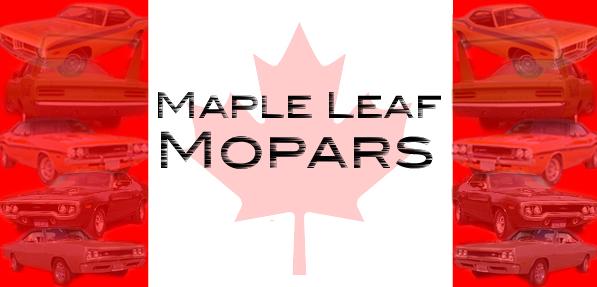 1971 Plymouth Road Runner "SIX PACK".

Very very rare '71 Road Runner with the only true SIX PACK export car known. It was ordered by the President of Molsons Canadian Brewery in 1971. This car runs only on 5.0 percent alcohol!!!      

Cheers,

- Jose

1971 Dodge Charger.

The car is some what rare as it is a plain jane flat hood car with a 383 hp  and a 4-speed pistol grip.  Factory F8 green with a white canopy top and tan interior. 1 of 74 made.

Cheers,

-Jose