My first Mopar, 440 Six Pack 4-speed Dana car. Wow how I love the phrase 440 Six Pack 4-speed Dana. Sweet words for a Mopar enthusiast. Only to be beat by the sound of the atmosphere being sucked through the three two barrel Holley's trying desperately to feed the hunger of a 440 at full throttle.


1970 Plymouth Road Runner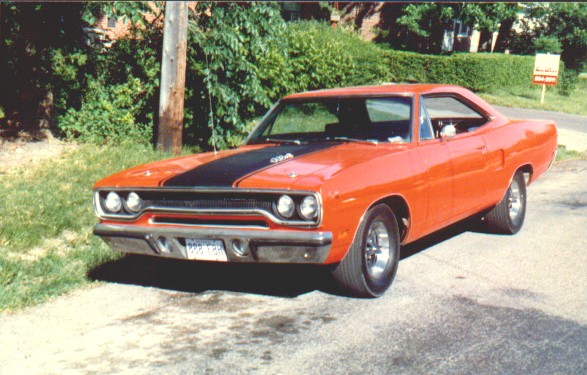 Not the cleanest engine compartment around. In case you are wondering what colour the car was suppose to be, it was coded EV2-Tor-Red, more about this on page two.    The car was equipped with power disc brakes, manual steering, 3-speed wipers, Track Pack which included 3:54 gears in the Dana, max cooling and Hemi suspension. 

Somewhere along the line someone redid the original deluxe interior with this non-factory Charger like pattern. It was so well done, many thought it was in fact original.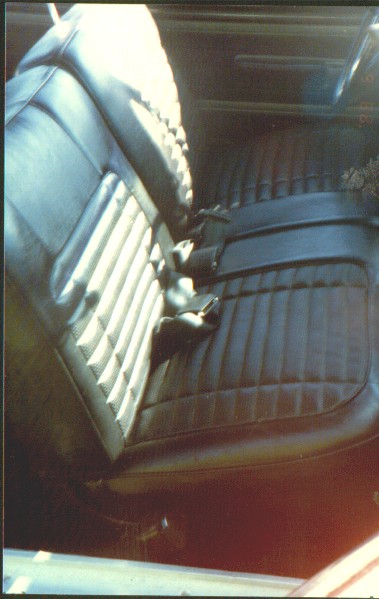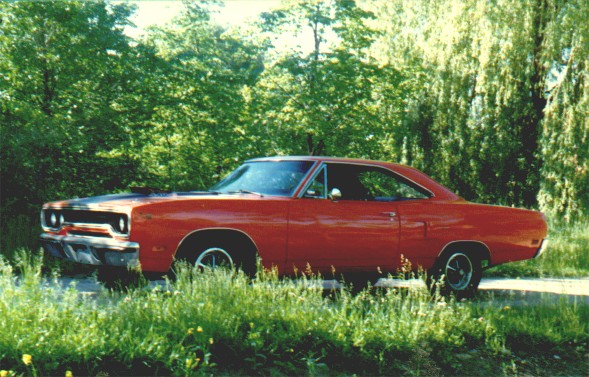 Options added to the car were, air grabber, hood pins, and tic toc tach. Unfortunately no build sheet was found on the car.  

I really wish I would have kept it. Makes me appreciate people who found a way to hang onto and still enjoy their "First Love".