440 Six Pack 4-speed 4:10 Dana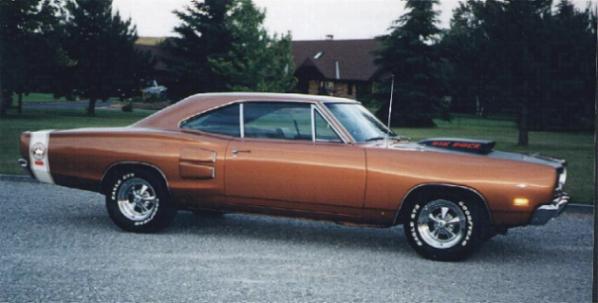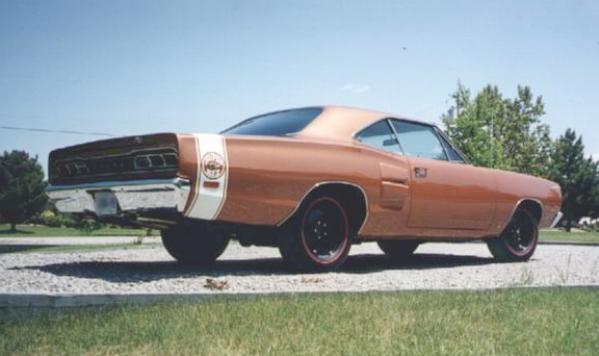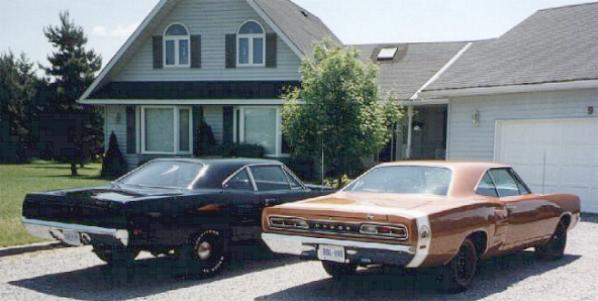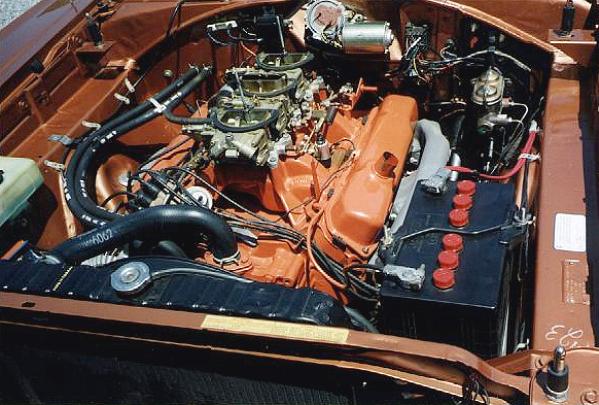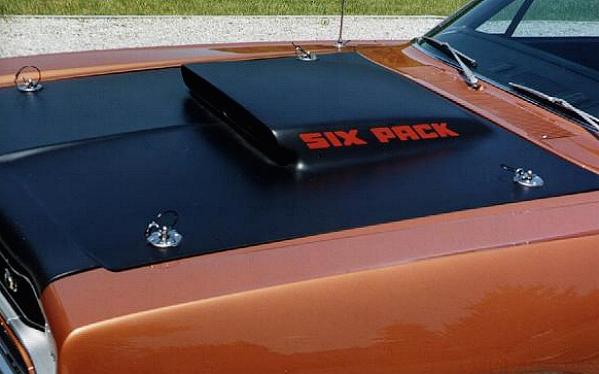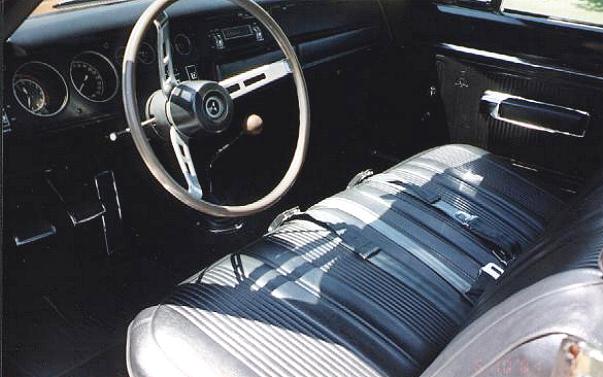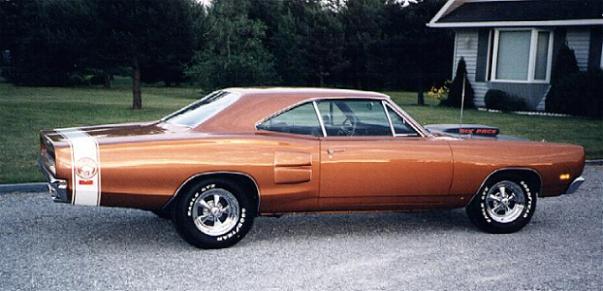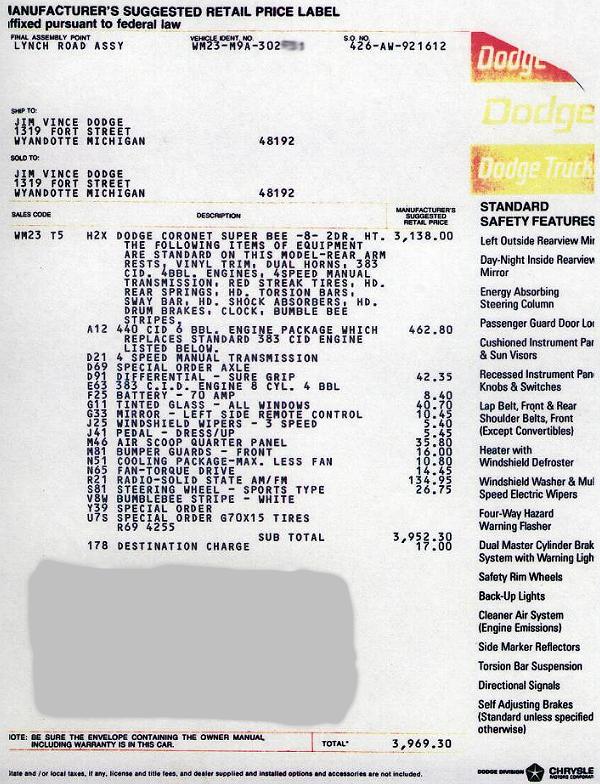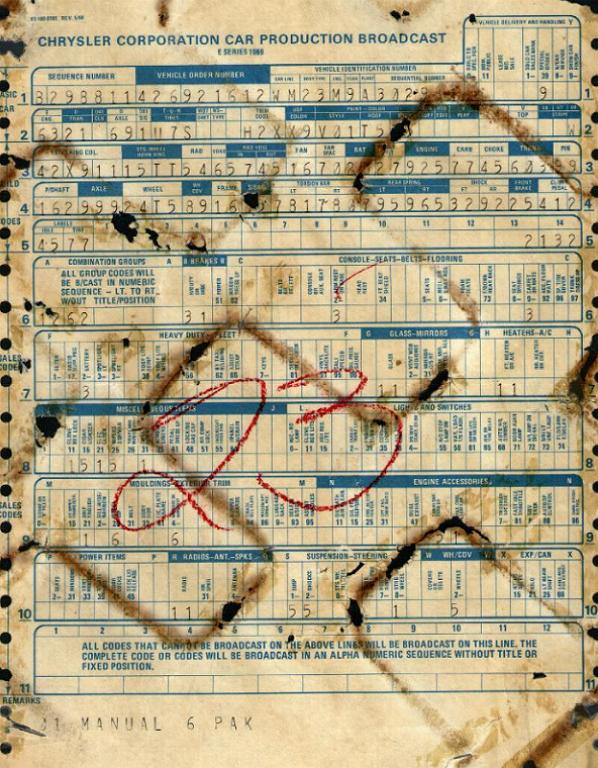 The 69-1/2 Super Bee is long thought to be the pinnacle vehicle from the Muscle Car Era. There was no mistaken the purpose of this bad boy; to go fast and look menacing while doing it. According to Galen's White Book this is 1 of 826 4-speed hardtops sold new in the USA. This example is the seldom seen T5-Copper Metallic 4-speed car with 70,000 miles. It's an original and rust-free car from West Virginia. The car was purchased in Detroit on April 1st, 2001. It was restored to #2 condition by the former owner, and still retains all its original sheetmetal. Kevin says this one runs as good as it looks...it has no troubles loosing traction in third gear!!!

What a great looking car, I think the white bumble bee stripe really sets it off perfectly. I also prefer it with the original black painted steel wheels and redline tires.

Kevin says it is a real handfull to drive with the bias ply tires, so because he loves to drive it he has an extra set of radials mounted on Cragars for buzzing around on.

Here's the decode:

18144-gate and base number for a Lynch Rd car

299100-line sequence number for a Lynch Rd car

9-model year, 1969

A-assembled at Lynch Rd, Michigan

302xxx-serial number

925-383 4bbl engine with 4-speed tranny

999-4:10 sure grip Dana axle with 11" rear drum brakes

603-4 speed tranny

26-26" radiator

A12-engine conversion package 440 3-2bbl: HD 11" drum brakes, 18 spline 4 speed tranny, 4:10 sure grip Dana, 383 4bbl engine replaced by 440 engine with 3-2bbl Holley carbs on an Edelbrock alumium intake, 3 speed wipers, 7 blade torque drive fan, max cooling 26"

radiator, lift off fiberglass hood, four hood pins, 15x6 JJ black wheels with chrome lugnuts, G70x15 Red Streak tires. Special order car.

8W-white bumble bee stripe

T5-Copper Metallic painted roof

T5-Copper Metallic painted body

H2X-black bench seat interior

9-black door frame

WM23-Super Bee hardtop

E63-383 HP engine

D21-4 speed tranny

426-scheduled production date, Saturday April 26th 1969.

921612-vehicle order number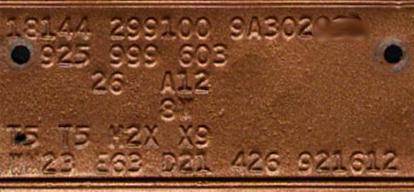 Owner: Kevin Easton, Lindsay Ontario 1-705-324-5544

$80,000 Canadian or $66,500 USD

            Sold!!!            Sold!!!               Sold!!!

            Sold!!!            Sold!!!               Sold!!!