-original South Carolina car

-1 of  388 Six Barrel 4 speed Road Runner coupes  in 1969

-36,000 miles (verified by South Carolina title)

-original paint

-warranty engine, blank number pad, has been rebuilt

-dash VIN matches, tranny, radiator support, and fender tag

-trunk weatherstripping has never been removed

-no build sheet found, may still be in car

-4:10 Dana is still under car

-original fiberglass hood is in excellent condition

-car runs very strong

-carbs are in excellent condition

-car retains its original air cleaner assembly

-interior is in excellent condition, front buckets had new covers installed

-buckets are very uncommon on 69-1/2 Road Runners (70% of cars registered on the 69-1/2 Registry have the bench seats)

-new exhaust with original chrome tips

-new tires

-needs new gas tank and sending unit

-the body/paint is over 30 years old and shows some dings and creases, but overall it is an extremely solid car

-rust is confined to lower quarters (does not need panel replacement, just minimal metal work) and surface rust at the corners of the rear window

-this is a great starting point for an easy resto... all the hard to find parts are present and in good condition...no surprises under the original paint...very desirable 4 speed bucket seat combo...car located in Niagara Falls, New York.

***SOLD***SOLD*** SOLD***


1969-1/2 Plymouth Road Runner

Owner Dean Rogers, Niagara Falls, New York.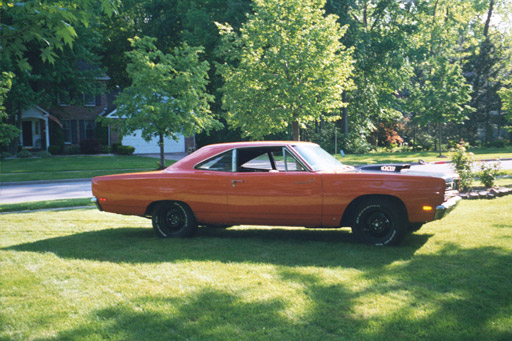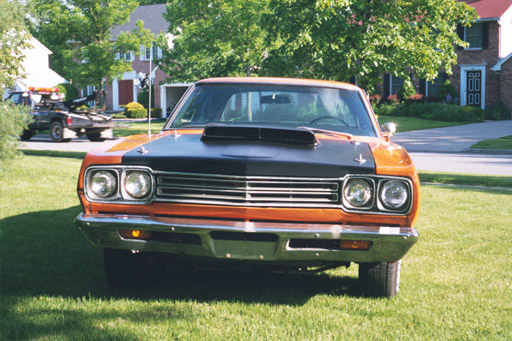 440 Six Barrel 4-speed Dana, RM21M9.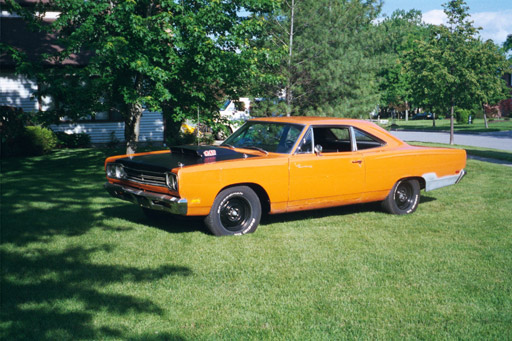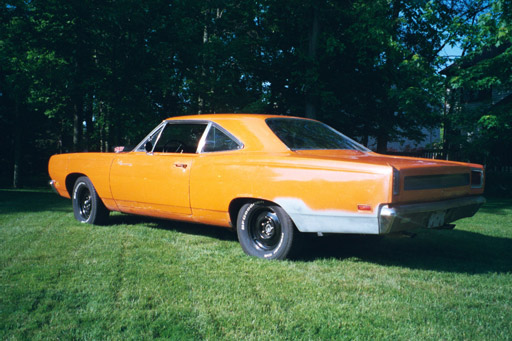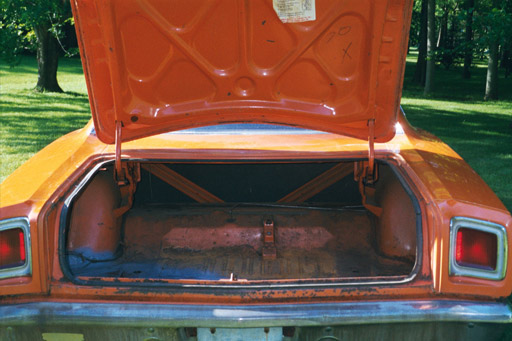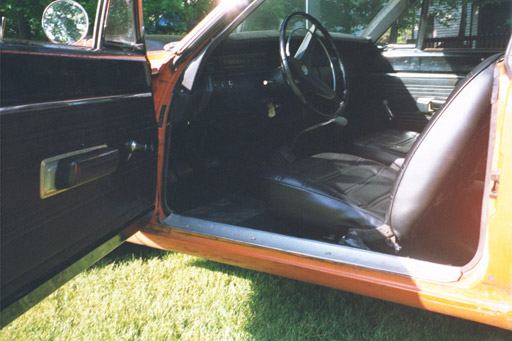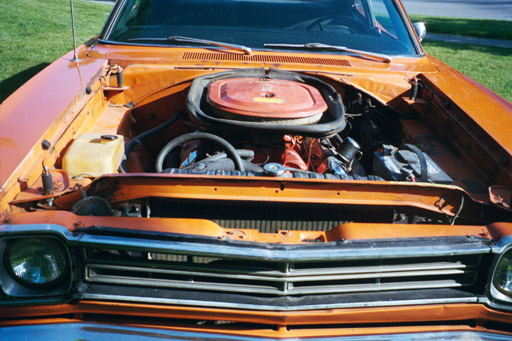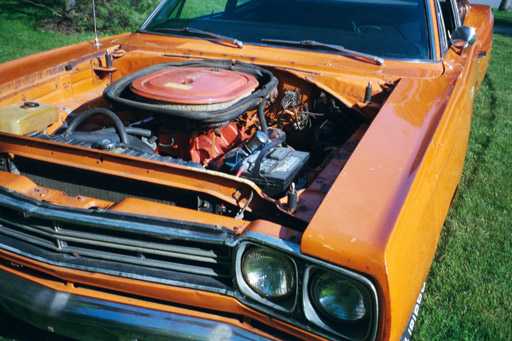 01128-gate and base number at Lynch Rd

28035-line sequence number

9-model year 1969

A-assembly plant Lynch Rd

282540-serial number

925-440 six barrel engine

999-4:10 sure grip Dana with 11" drums

603-18 spline 4 speed tranny

26-26" radiator

A12-440 six barrel conversion package, consists of; HD 11" drum brakes, 18 spline 4 speed tranny, 4:10 Dana rear end, sure grip, 383 4bbl engine replaced by 440 engine, 3-2bbl Holley carbs on an Edelbrock aluminum intake, 3 speed wipers, 7 blade torque fan, 26" max cooling rad, fiberglass lift off hood, four chrome hood pins, 15x6 JJ wheels painted gloss black with chrome lugnuts, G70x15 red streak tires. Special order.

K2-Vitamin C painted roof

K2-Vitamin C painted body

M6X-medium grade black vinyl buckets

X9-black door frame

RM21-Road Runner coupe

E63-383 4bbl engine

D21-4 speed tranny

426-sheduled build date, Saturday, April 26th 1969

949218-vehicle order number

Some facts and info on this 69-1/2 Six Barrel Road Runner 

Contact Dean Rogers at DEANPROGER@aol.com