Canadian Edition

            Page 6

1971 Dodge Charger R/T.

It is a 440 Six Pack automatic with a 4:10 dana. If that isn't enough for you how about these options...air grabber, hideaways, power windows, 15x7 rallyes, the list goes on and on!!! With so many cars that are just left to be returned to the earth in a rust heap: here's a car with a happy ending for a change. A car that was found, bought and is in the progress of a full resto. Check to see how it is turning out by clicking
here.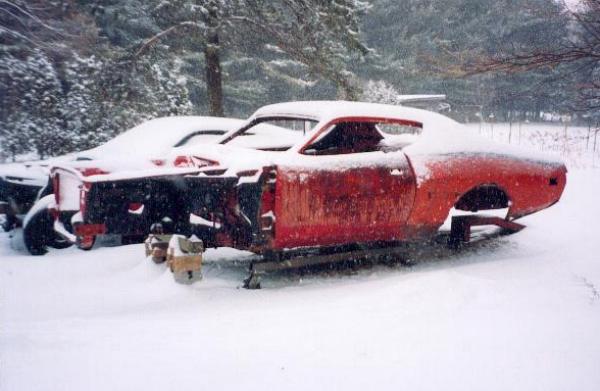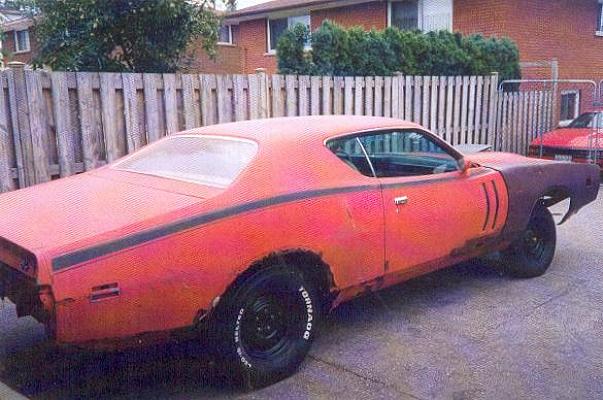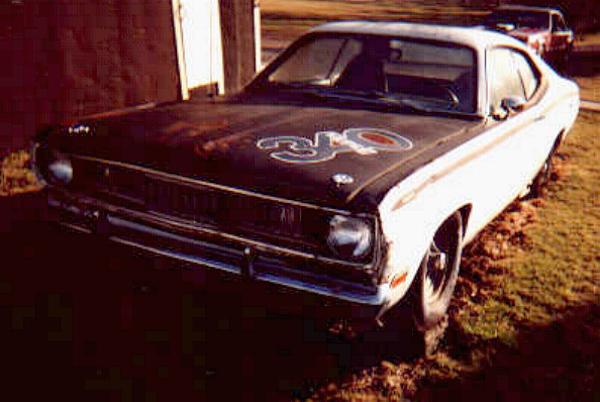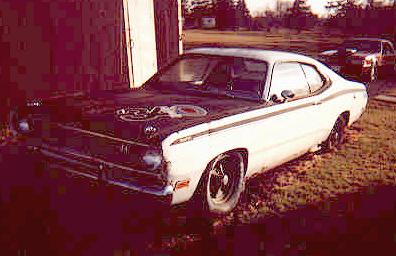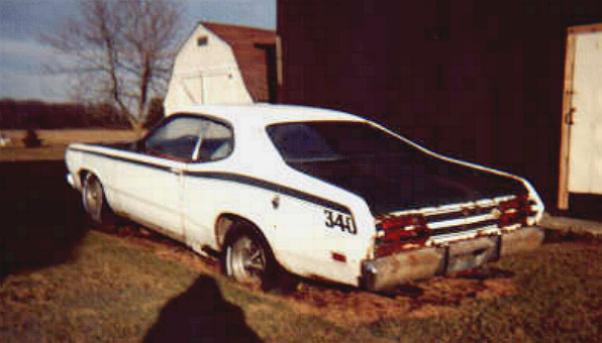 1971 Plymouth Duster.

340 4-speed, 340 wedge sticker on hood, stripes, mirrors, rallyes, and hood pins. I have known about this car for 8 years...it hasn't moved in that time!!! He won't sell...going to restore someday...

-Shaky