Canadian Edition

           Page 45

1969 Dodge Daytona Charger.

Yep, that a white wing!!! It is a real Daytona!!! A 440 auto car, it is complete and matching numbers. It appears to be T5 with tan interior. Story is the car was found sitting in a field in the Maritimes during the early to mid 80's, and then made its way to this barn where it sits today!!! Good thing it was at least brought in from the elements as it sure looks like it would be a great resto project!!! Who knows if there would be anything left if it was still in that field!!! 

Me thinks I am in love!!! I wonder if the owner wants to trade for a loaded '70 Charger R/T???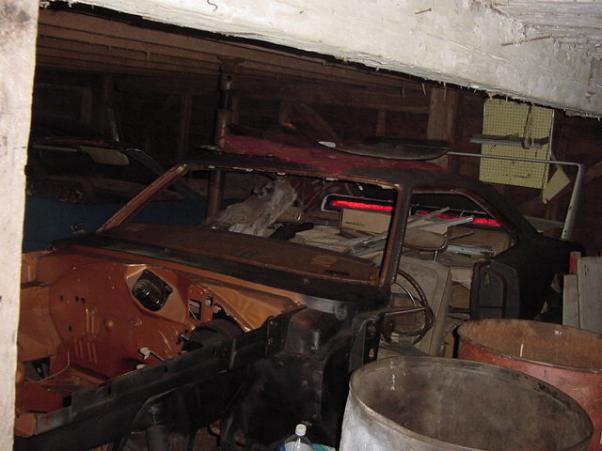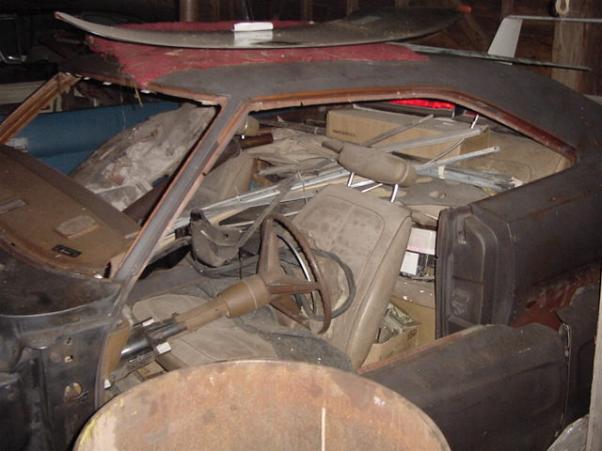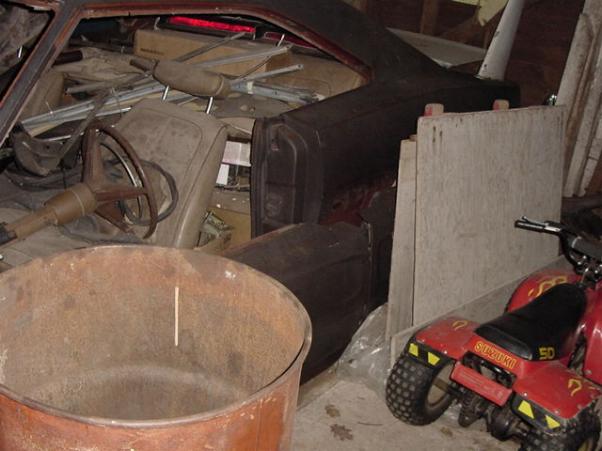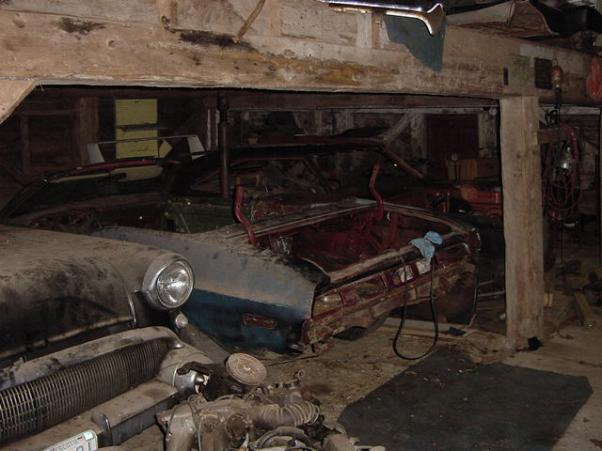 1970 Dodge Challenger R/T.

This is one very complete but very rusty "V"-code Challenger...thats right a six pack car!!!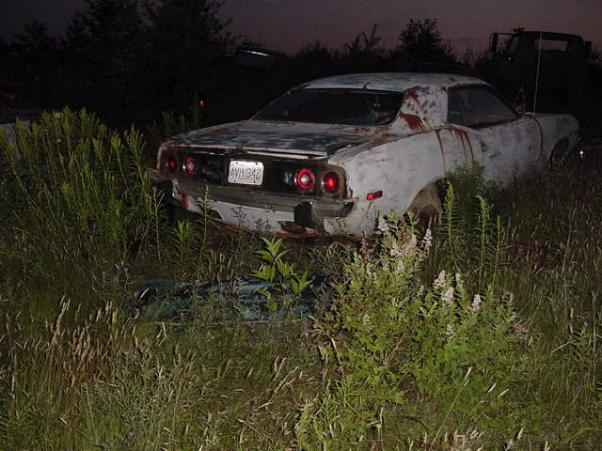 1973 Plymouth 'Cuda.

Looks like a sad ending is not too far away for this 'Cuda field car.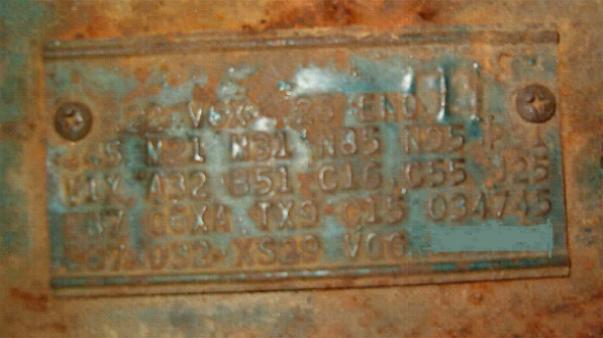 1970 Dodge Charger R/T.

All I got is the fender tag pic, but see those screws??? They are attached to a B7 Blue 440 Six Pack Charger R/T!!! Not impressed? How about buckets, console, power windows, tach, Am 8-track...and auto with a 4:10 dana!!!

Thats right a Super Performance Axle Package car!!!

Better yet this one is for sale, contact
bobmopar@hotmail.com
for further details!!! And you guys were disappointed in just a fender tag shot...