Canadian Edition

           Page 31

1970 Plymouth 'Cuda 340.

Here's a real solid almost rust free 'Cuda...the 340 is long gone replaced by a 440. Check out the fibreglass shaker hood....loooks pretty good.

This one was an original 340 auto, FJ5 with black interior and a luggage rack plus all the cool standard Cuda items.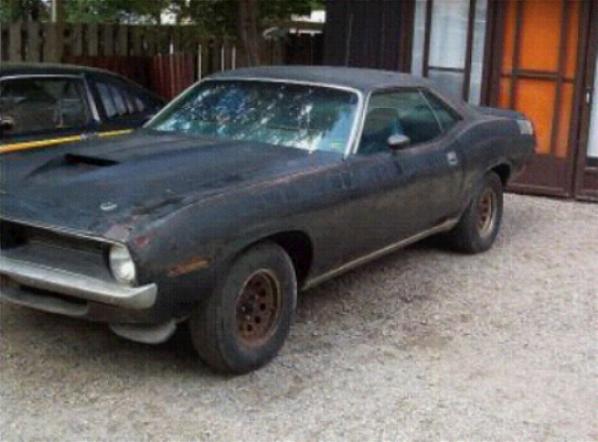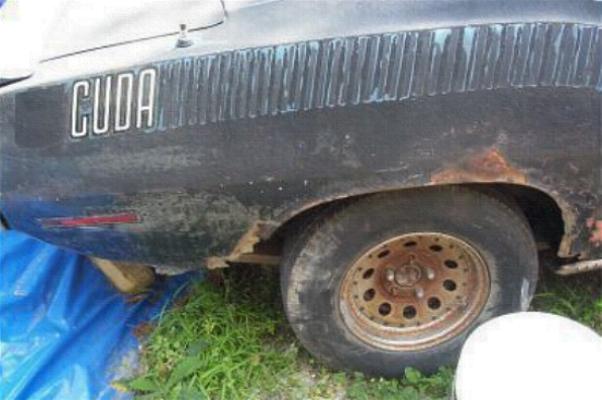 1970 Plymouth  AAR Cuda 340.

This is an original AAR cuda. It was factory blue (B7) with a blue interior. Car is mostly intact and is missing a few items  (breather, exhaust, fog lamps and steering wheel). It is needing a complete restoration. The frame, floors and unit body are in good shape, but the fenders and quarter panels are rusted. The interior needs to be redone. Car has 100,000 miles. The motor is still in the car but has not run in a number of years. It has the correct intake and heads but the block has been changed. I have a spare T/A block that comes with the car. I have the broadcast sheet, and all the ID tags are still on the car.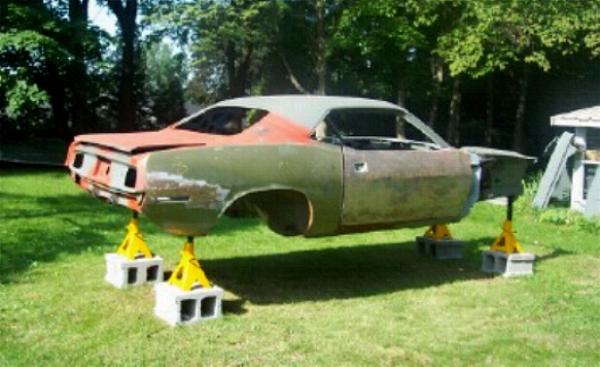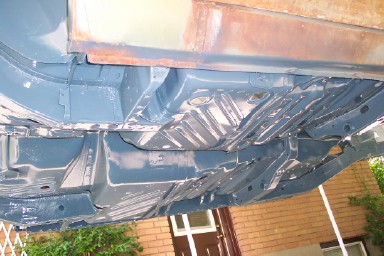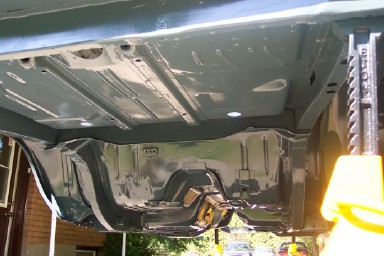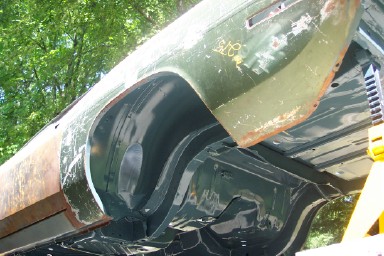 1971 Plymouth 'Cuda 340.

Here's some more pics of my buddies 340 4-speed factory air white with black gut and orange seat 'Cuda. He is also showing off his brand new almost unlimited sized shop. Yes the restoration biz has been very good to him!!!

He is however a tad short minded, as he hasn't even thought as to how he is going to heat such a large shop. I wonder if the neighbours will miss a tree or two.

I also had him make a amendment to his will...if one of those concrete blocks fails I get the car. Look for a Maple Leaf Mopar exclusive feature on Alan Blockhead Gallant's 'Cuda in the near future.