1970 Dodge Challenger T/A

340 SIX PAK

Owner: Brian Cledawg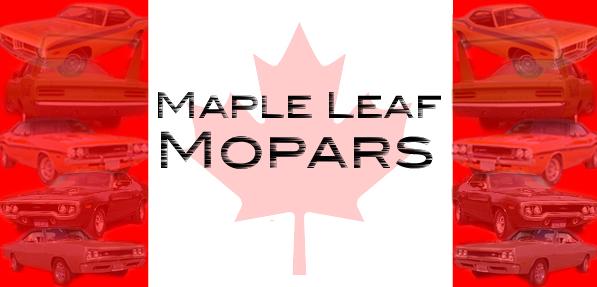 In the present day where cookie cutter cars dot every street in North America, please check out August's Mopar of the Month: a 1970 T/A Challenger. In a era where cars lack the individualism of the age of musclecars, where more often than not each car could serve as an extension of one's personality. Today's choices are usually limited to six exterior colours and any interior you want as long as it is gray. Back in the day the available colour combinations, stripe packages, choice for rims & tires, along with convertible, hardtop, coupe and vinyl roof choices gave people a seemingly endless choice on how their new car would appear. And to think we haven't even touched on the drivetrain to see how they would perform!!!

Even cars of the same make/model built back to back down the assembly line could could look totally different depending on what boxes were checked off. A dark green / 6 coupe could be followed by an outrageous FM3 R/T ragtop featuring  a pink stripe and white interior, followed by a A66 340 package FJ5 with yellow butt stripe and then this months FT6 T/A. All built for different people, with a totally different idea on what makes for a cool ride!!!

That being said a lot of 1 of 1 combinations were being built everyday by Mother Mopar...if you had the $$$, Ma would make your car!!!

It is an era that will probably never be matched in today's cost cutting globalized economy. The auto manufactures limit choices to lower costs by easing manufacturing to increase profitability. So we are stuck with trying to glimpse at a nameplate to figure out what our neighbors new car is. They all just look all the damn same!!!

This '70 T/A is a shark contrast to that. It wears 80% of its factory applied FT6 Brown Metallic Paint, on of just 11 known to exist. But that is not what sets this one apart. That honour belongs to the "Gator Grain" vinyl roof. Never a big seller you gotta wonder what the stylists were thinking (or drinking and smoking)...."Hey Honey, that's a nice purse, I wonder how'd it look spread over the roof of a car???" Only 28 T/A cars were know to have been produced with this option and this is the only FT6 T/A car with a Gator on its roof!

It does however give any car a distinctive look...not one that would be easily forgotten especially as viewed from your Chevy as the Mopar blasted past you, leaving the lasting impression of tail lights and Gator Grain!!!

I spied this T/A at this years Chrysler's at Carlisle. It had a familiar look as I remember the car being on Ebay a few years earlier. A quick glance at the documentation displayed with the car (along with that menacing Gator) confirmed my suspicions. This was in fact the Ebay car from beautiful Manitoba.

Please enjoy the rest of the pictures and the story as found on his website. It makes for great reading!!!

If have any information about this car contact the owner at:

cledawgs @ cledawgshome.com (take out the spaces)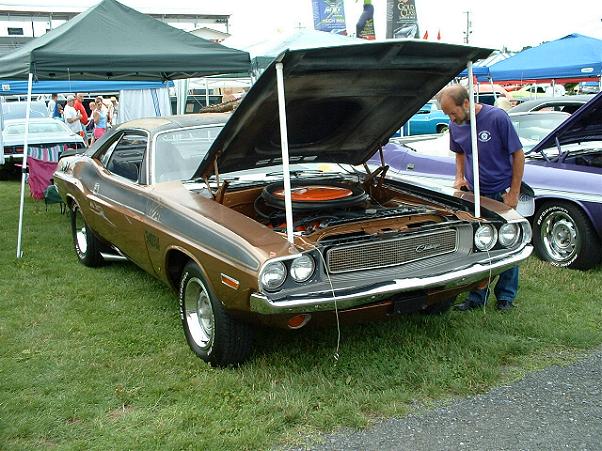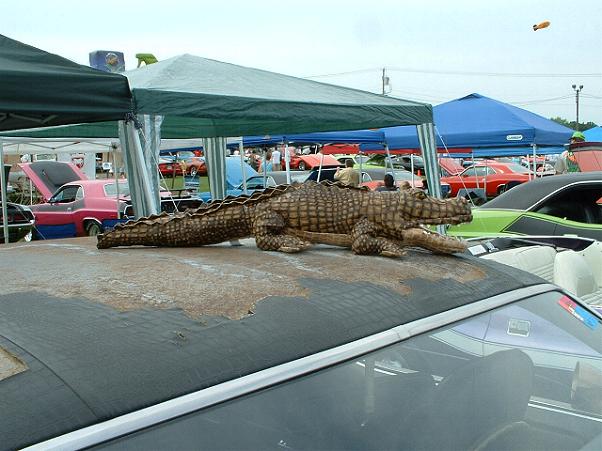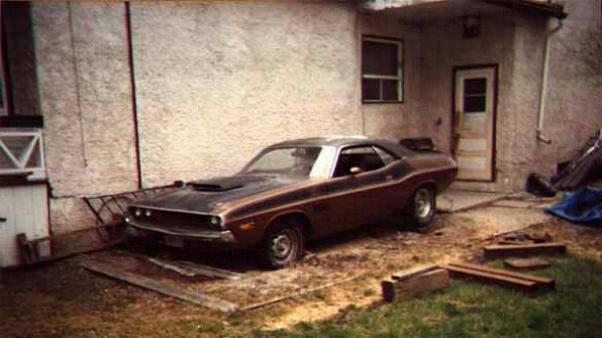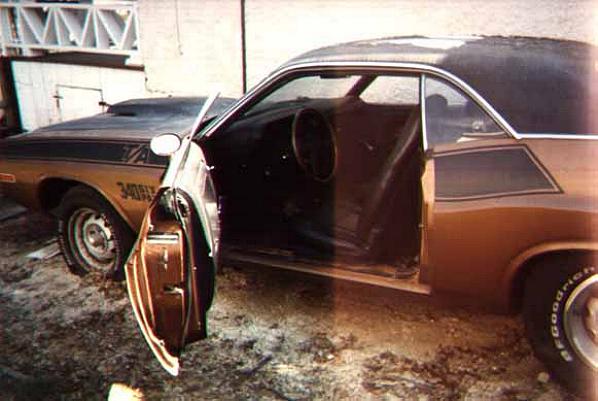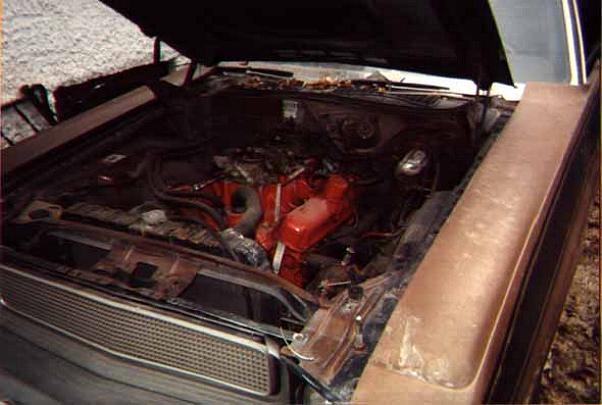 This Canadian export T/A has a real unique story to tell, so far I have been able to trace it back to 1985. Sold new by Westend Chrysler Dodge of Fort Frances, Ontario some time in 1970.  A source of information (Pat K from Canada), knew the car back to 1974, he said it came up for sale around 1974 on the used car lot of Westport Chrysler Plymouth of Winnipeg, MB Canada.

Back in 1985 Pat K. remembered putting gas in it when he worked at a filling station, at that time a tow bar had been installed (you can clearly see this tow bar in the photos in the second E-Bay add)....imagine that and to top it off some back yard "hack" decided to convert it to a 4 speed car.  They really hacked up the floor boards installing the 4 speed and shifter.  The original bench seat was also traded out for a pair of buckets.

Some time around 1989 the car was sold to James G. Alberta Canada.  James G. did not drive the car much.  The T/A sat behind his parents house for nearly 13 yrs.  His dad started it once a year while James was at law school.  James G attempted to sell the car twice on E-Bay, eventually the car was sold sometime around May 2002.  

The first Ebay auction photos are the three above (James G. Aug 2000 and May 2002).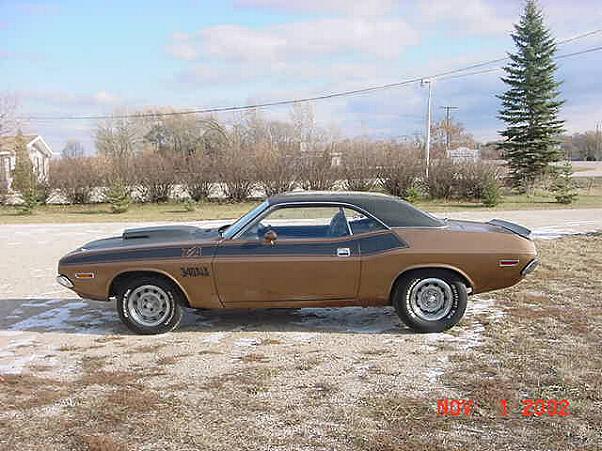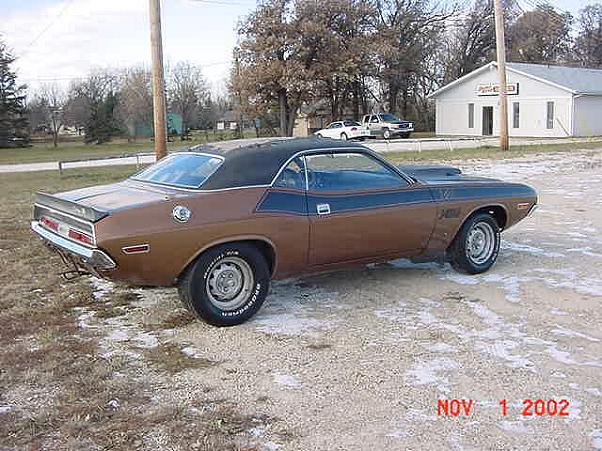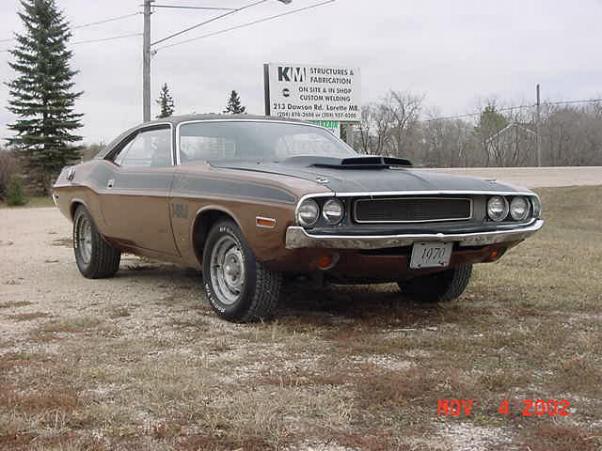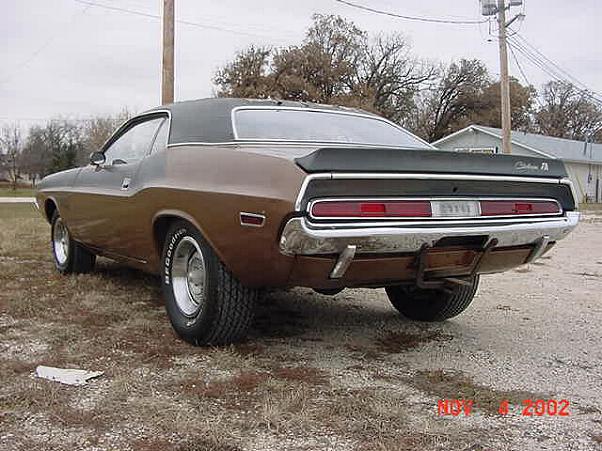 Reg Friesen bought the car, a friend of Pat K, and from all accounts washed and waxed it before selling it to Jason L. around Sept 2002.

Jason also posted the car on E-bay (Nov 2002) where it was purchased and returned to the States by Brett D. (Nov 2002).  Jason L. posted 40 some pictures, recently I've been able to locate digital copies (Thanks Ken B.)

The second Ebay auction pictures are above (Jason L. Nov 2002).

Brett D. started to restore the car, correcting many of the major problems including converting her back to an automatic on the column and reinstalling the spilt bench seat as she came from the factory.  Brett finally decided to put more money into his housing project and listed the car on E-bay Aug 2003 and again in Sept 2003 when I finally bought her.  5 owners in  little over one year, thankfully little miles were put on her and not much wear and tear.

The third Ebay auction pics are below (Brett D, Sept 2003).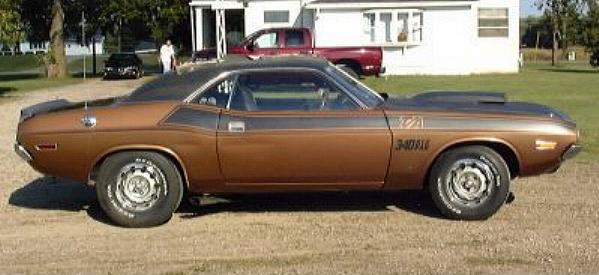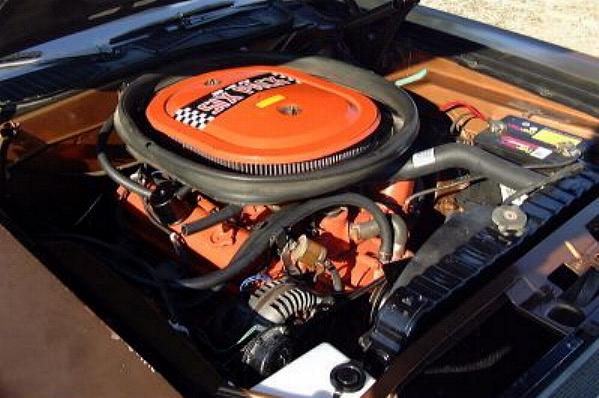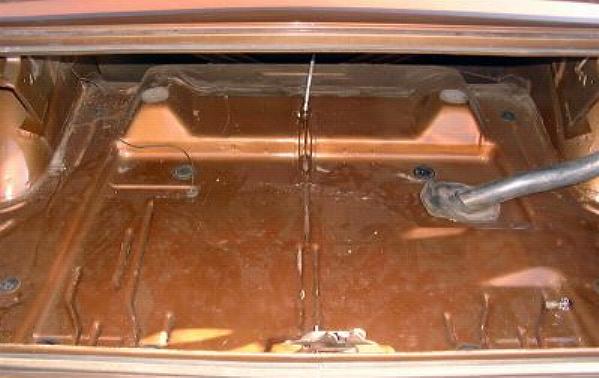 This great T/A will remain in storage until I get back to the states.  My present plan calls for us to drive her a  few years while I source parts, and funds then a full blown "nut and bolt, and bumper to bumper" restoration.  This great car is long over due some "MOPAR TLC" including all the right parts to go along with her nearly perfect numbers matching (transmission is the only number off) low mileage "ONE OF ONE" gator top T/A title.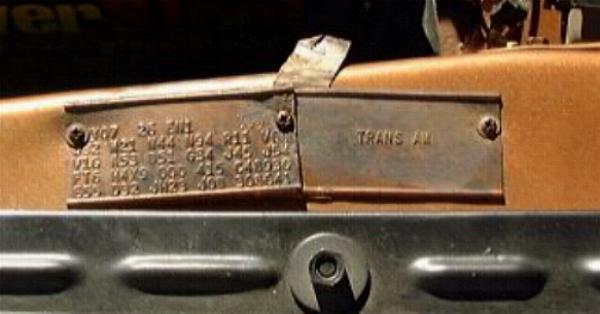 Built:  4/15/1970

INSIDE THE NUMBERS:  ("currently known production numbers from the T/A Registry")

1970 DODGE CHALLENGER T/A PRODUCTION = 2400  (March/April 1970)

YO7 (Canadian Specs) = 22

FT6 (Dark Tan Metallic) = 11

H4X9 (Black Spilt Bench Seat) = 7

V1G (Gator Grain Top) = 28

D32 (Column Auto) = 22

Number of FT6 cars with Gator Grain top = 1

NUMBERS MATCHING:

All body identification numbers:  Yes (Radiator Support, Cowl, Dash Pad, Fender Tag and Door Sticker)

T/A block with correct VIN number stamped:  Yes

T/A heads: Yes

Original trans: No

Broadcast sheet: No

Dealer window sticker: No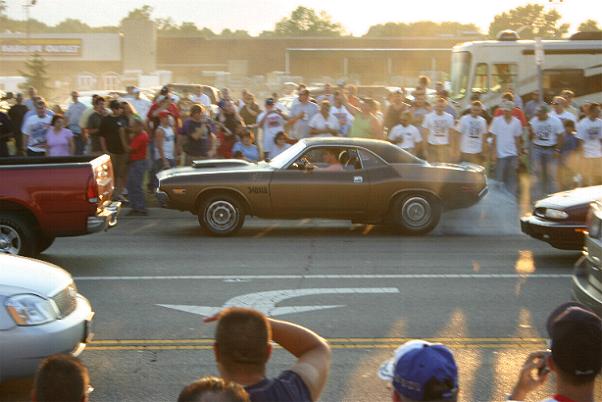 Thanks Brian for sharing your T/A with us (how'd we let this one get away fellow Canadians). It really is a great looking car in person and I am glad that you are enjoying it!!! The above pic is from Brice Rd 2006!!! Good luck with it!!!

Mopar of the Month

November 2014

Mopar of the Month

Septmeber 2006

Mopar of the Month

November 2014

Mopar of the Month

Septmeber 2006