E63-383 4 bbl

D21-4 speed tranny

WM-Dodge Super Bee

21-2 door coupe

H-383 4bbl

9-1969 model year

G-assebled at St. Louis MO.

xxxxxx-sequence number

X9-Black painted roof

R6-Red painted body

H2R-red bench seat interior

R6-red upper door frame paint

B19-scheduled production date November 19th 1968.

204383-order number

A62-rallye dash includes clock

L31-fender turn light

M21-drip rail mouldings

R11-AM radio

V02-two tone paint

V8X-black bumble bee stripe

1969 Dodge Super Bee coupe: #'s match 383 4 spd. Engine & trans overhauled less than 3000mi ago. Original 489 case 3.23 open comes w/ car, now has 742 case 3.23 sure grip. R6 red w/black painted top. Survivor condition red bench seat interior, w/ black carpet. This original sheetmetal, rust free U.S. body, reliably drives anywhere and gets 28mpg! Everything including the clock works on this car. Comes w/ 2 build sheets, fender tag, and assembly line check list. Needs paint & center section of trunk floor, & now has black vinyl top. Pictures available  $28,000 Canadian

A62 L31 M21 R11 V02 V8X

X9 R6 H2R R6 B19 204383

E63 D21 WM21 H9G xxxxxx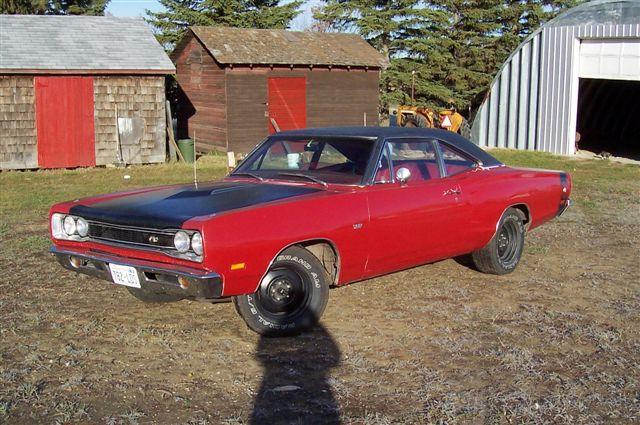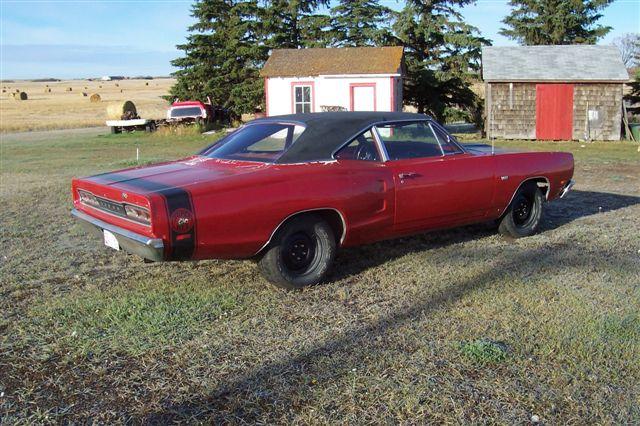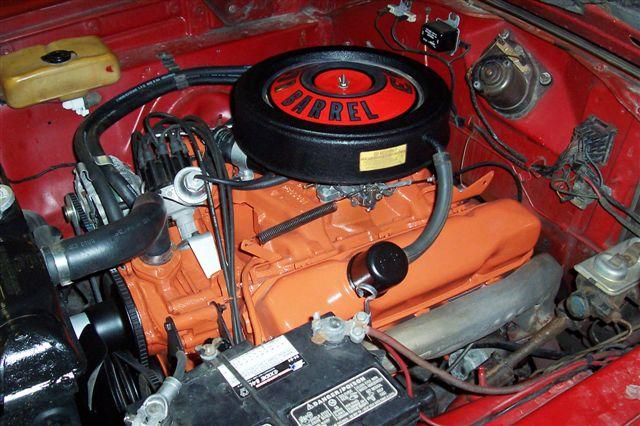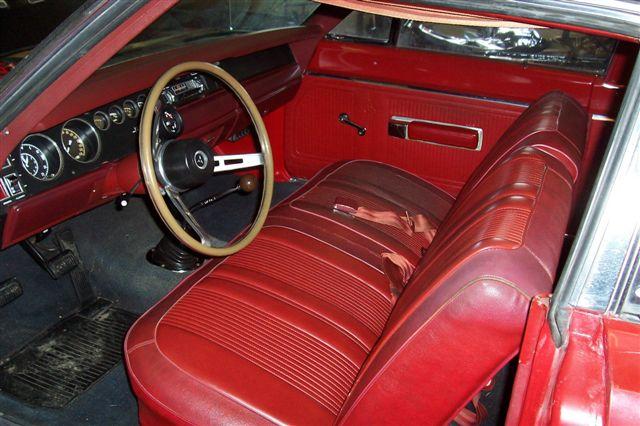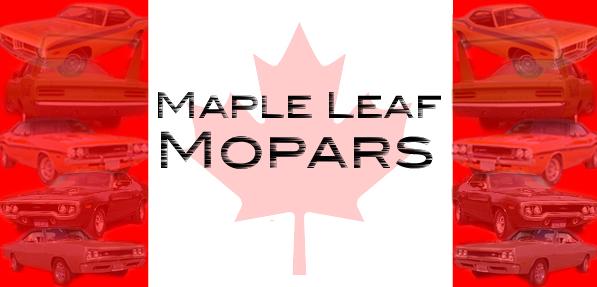 Here is October 2005's Mopar of the Month. It is in fact the 1st ever Mopar of the Month here on Maple Leaf Mopars. What a cool car it is!!! A very seldom seen colour combo of red on red on a Mopar this one also features a black painted roof. Yes it is a factory two tone car, even though it presently sports a vinyl roof. The great colours in combination with being a bench seat 4-speed coupe makes me drool! 

Even better this one is FOR SALE!!!

Mopar of the Month

November 2014

Mopar of the Month

October 2005

Mopar of the Month

November 2014

Mopar of the Month

October 2005