1971 Dodge Challenger R/T

440 Six Pack 4-Speed 4:10 Dana

Owner: Ron Knight

Location: Ontario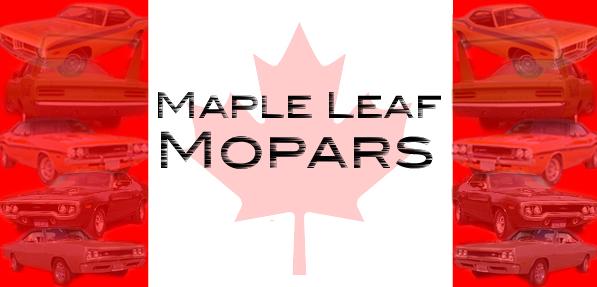 The May 2007 Mopar of the Month is a fairly unusual car to say the least; from the shaker hood to the luggage rack, from the GA4 - Light Gunmetal Metallic, to the orange plaid cloth buckets. To top it off this is 1 of 119 Six Pack 4-speed Challengers made for the US market in 1971. Can you believe only 119 lucky people got to stir the Hurst Pistol Grip shifter while listening to the sweet sound of a trio of Holley's sucking in all the available atmosphere in a '71 Challenger??? Rounding out the drivetrain in this one is the mandatory Dana rear axle packing the optional 4:10 sure grip. If thats not enough, how about the thick chrome hood and fender mouldings, chrome sport mirrors and body side mouldings. That to me is the biggest head scratcher of all...why delete the cool 1971 Stripes and go with those fungly looking mouldings. If you check out the pictures again, no where on this car does it sport any R/T emblems? I am not E-body expert but the body side moulding seem to have struck out both the tape R/T stripe and the great looking lower quarter scoops  all with one check on the option sheet! You would think at least the chrome R/T emblem would make the fender under the Challenger emblem but neither of them made it either. Well at least the familiar R/T emblem is on the trunk right? Nope...seems like the luggage rack seems to have deleted that one! You need to check the VIN just to see that its a R/T....WHAT'S UP WITH THAT? I have never come across another R/T in hiding...have you? Lets hear from the E-body Guru's...is this the correct badging for the car? If so what was Dodge thinking...you gotta love your old Mopars, keep the people wondering some 30 plus years later one car at a time. 

All being said what a neat piece of iron and a great conversation piece. Keep an eye out for this one at the Ontario Mopar shows and check out the great restoration of a very unique car in person. 

Special thanks to Scott Robinson for the great pictures !!!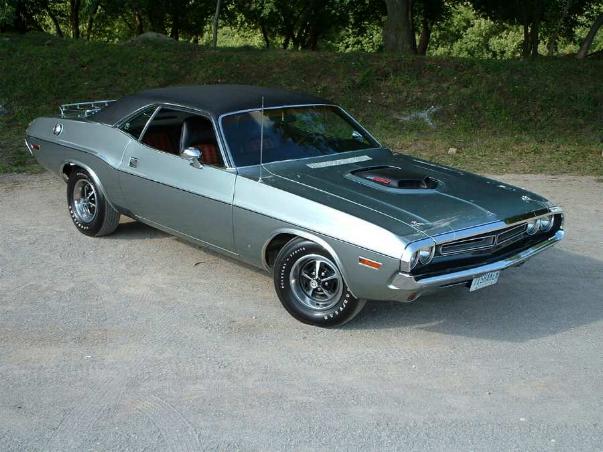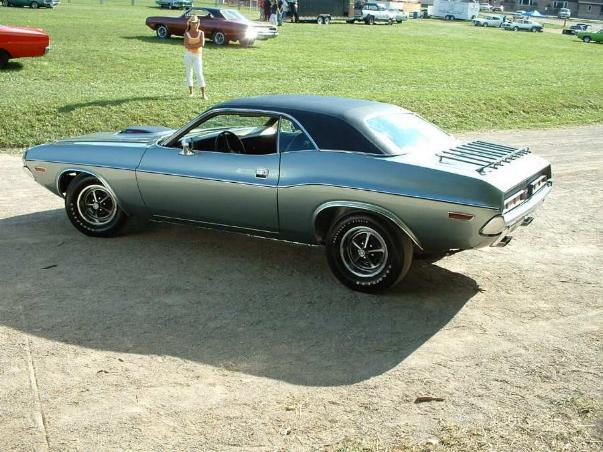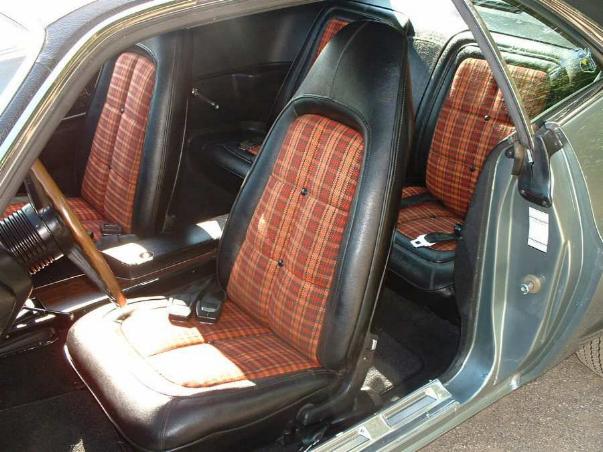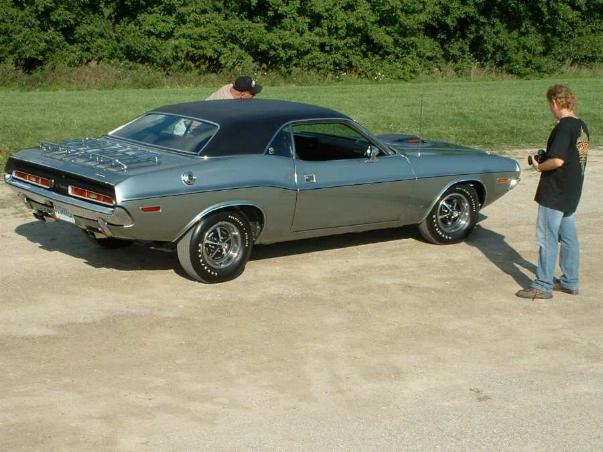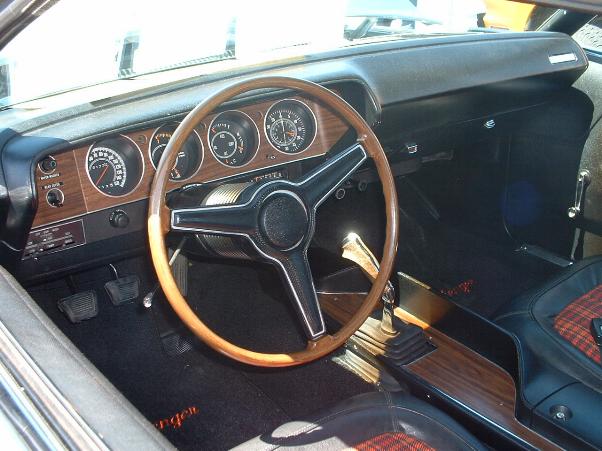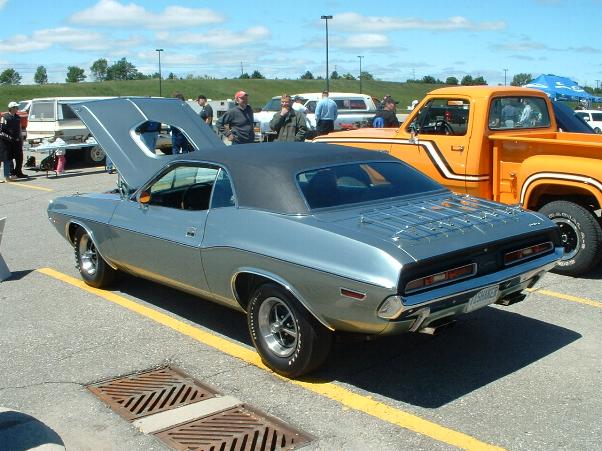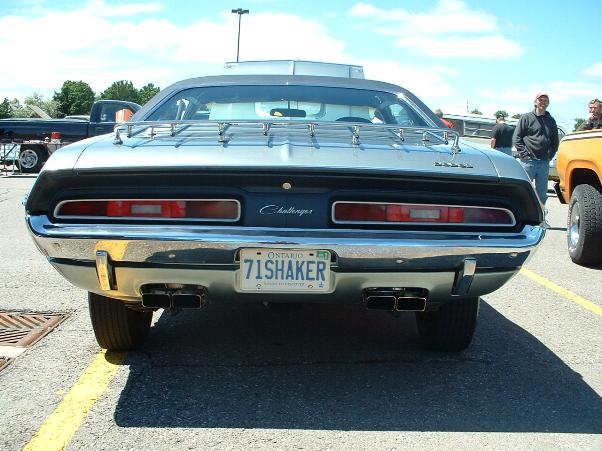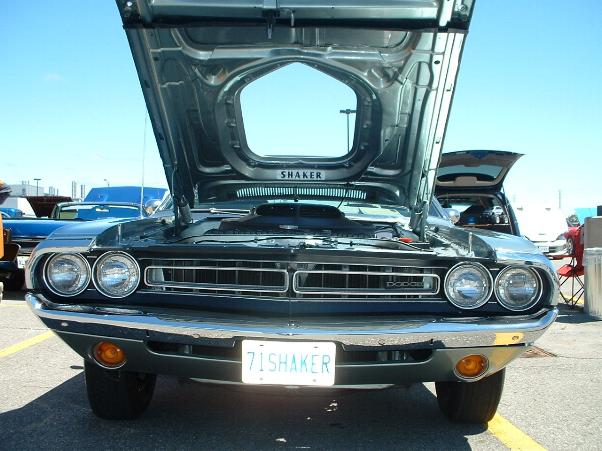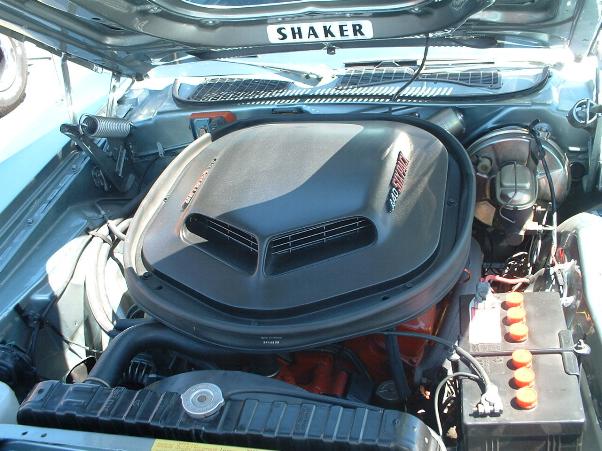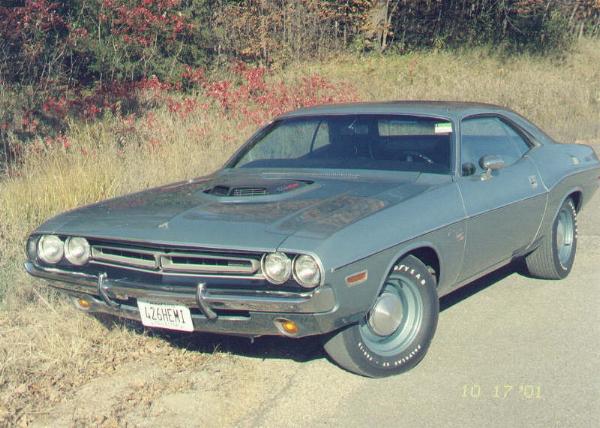 A quick update....here's an old pic of another Gunmetal Challenger with the side mouldings and without the side scoops! Check the license plate...this one has a HEMI!!! 

Contact Ron Knight for more infomation at

Mopar of the Month

November 2014

Mopar of the Month

May 2007

Mopar of the Month

November 2014

Mopar of the Month

May 2007