1969 Dodge Daytona Charger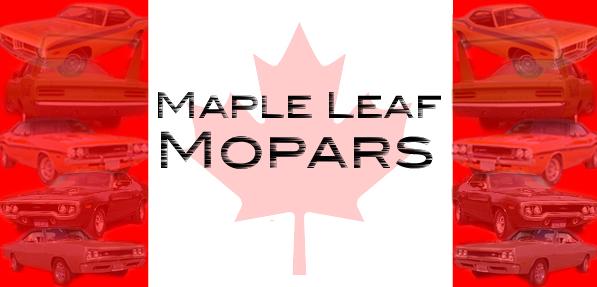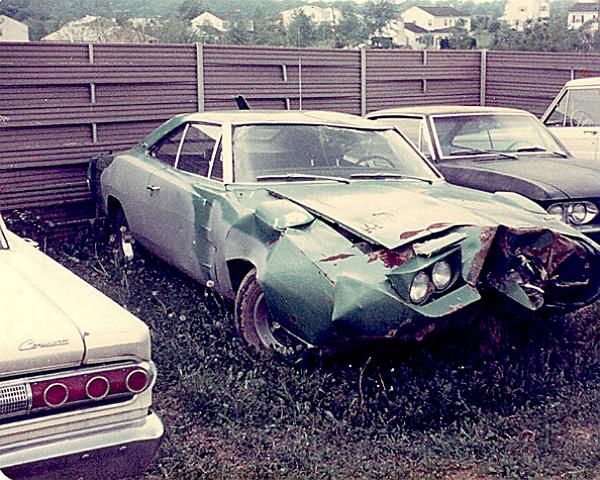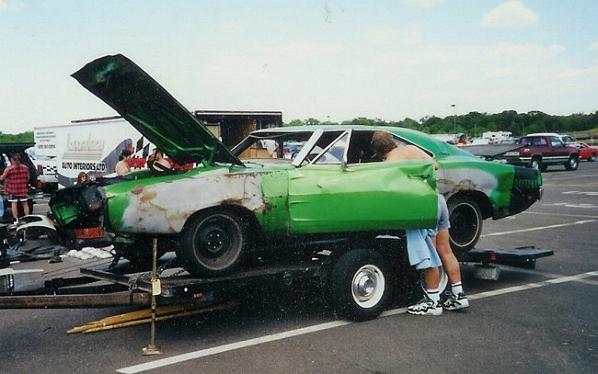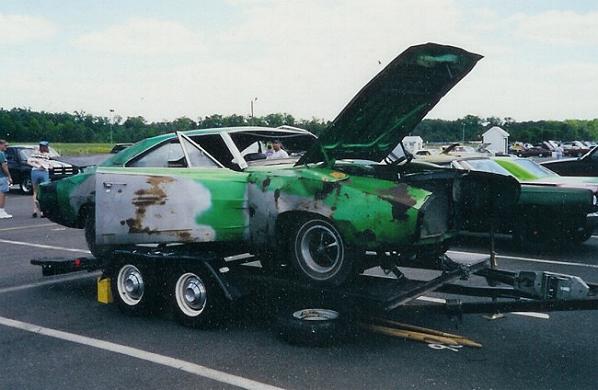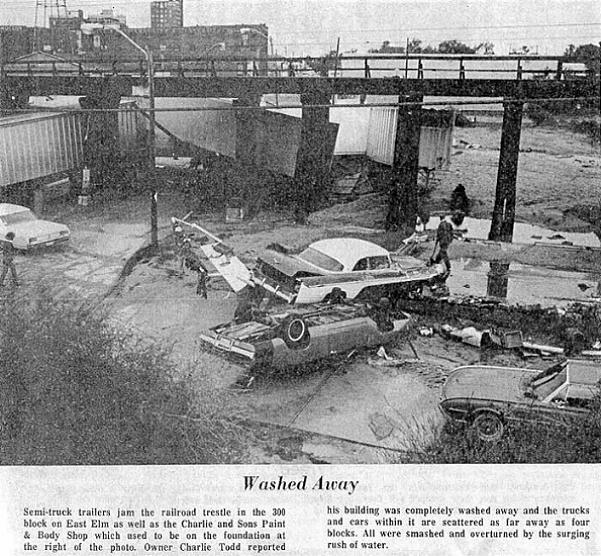 Here is May 2006's Mopar of the Month. A very rare 1969 Daytona Charger. As you can see this F6 Bright Green Metallic Daytona has seen better days. These pictures were taken in July 2000 at Englishtown, New Jersey. The present owner is going to try and restore this one back to its former glory. He plans on repairing the original body even though there is serious damage to the A pillars and the roof. Rebodying is not even being considered!!! He is going to do the restoration the right way.

Have you ever see a car like this and wondered what might have happened to let such a cool car end up this way? I know I have! Not one to disappoint, I have some before pictures!

Wow it looks like the Daytona had some problems braking from a high speed run! But that wouldn't explain why the roof is dented as if it was involved in a rollover too??? This is obviously an older picture I am guessing taken sometime in the 1970's. That would mean this Daytona has been in this condition for approximately 30 years! It was reportedly one of the five Galen Govier was selling  about 10 years ago. Some of the five were David Patik's like the Blue on Blue one that made it's way up to Canada, and is now nicely restored.

I know what you are thinking....nice picture but we still don't know what happened to this poor ole Daytona!!! Check out the next picture!!!

Well it seems like the Daytona was sitting safely inside Charlie and Son's Paint & Body Shop when flood waters washed the whole building away and our poor ole Daytona with it!!! Can you imagine! You cannot make stuff like this up, unreal! It is a small wonder the car is even still around. You would think it would have been a write-off, but why didn't it end up crushed??? That question will have to be left unanswered for now....

This story and pictures were brought to you with the help of the great guys at DodgeCharger.com
440 Magnum 3 speed Torqueflite

Mopar of the Month

November 2014

Mopar of the Month

May 2006

Mopar of the Month

November 2014

Mopar of the Month

May 2006