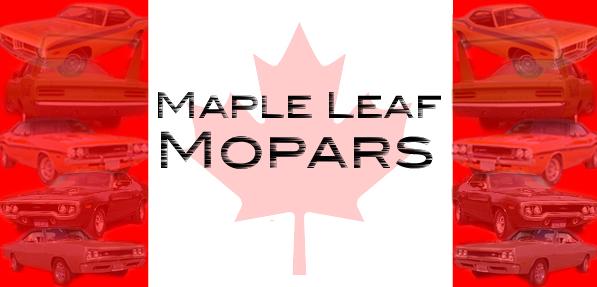 126-scheduled build date: Monday January 26, 1970

C31129-Canadian order number

TX9-Black Velvet roof paint

N96-air grabber hood

26-26 inch rad

113-Hemi engine with auto tranny

084-dana 4:10 sure grip axle with 10 inch brakes

671-Hemi auto tranny

08118-gate and base number

193980-line sequence number

E74-426 Hemi

D32-3 speed auto tranny

RM21-Road Runner 2 door coupe

R-426 Hemi

0-model year 1970

A-assembled at Lynch Rd Michigan

194xxx-VIN

TX9-Black Velvet paint

M2X9-medium grade black bench seat interior

TX9-black upper door frame paint

1970 Plymouth Road Runner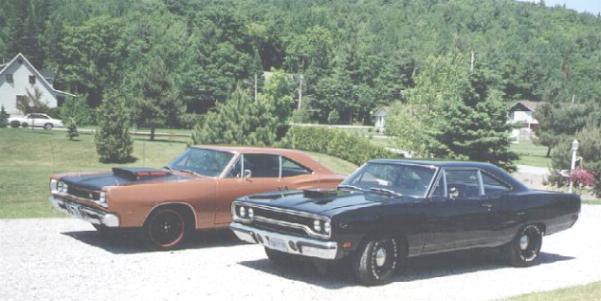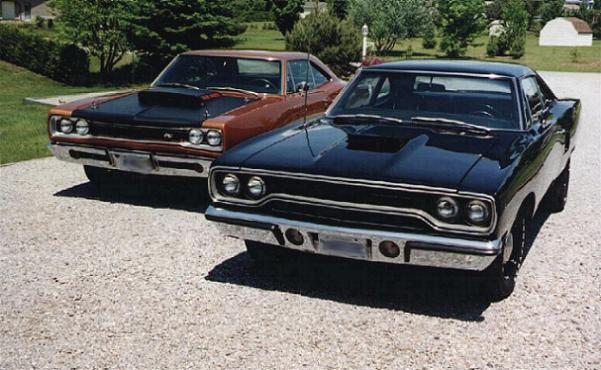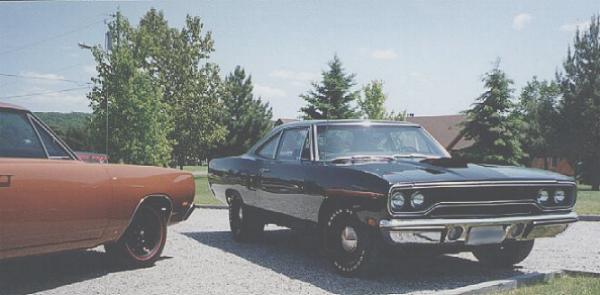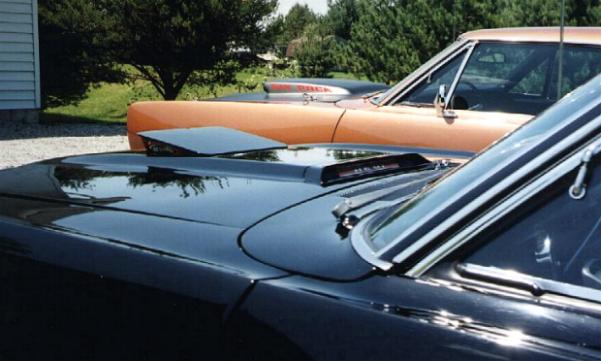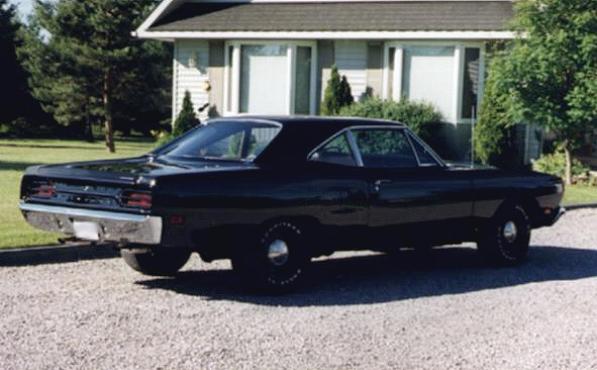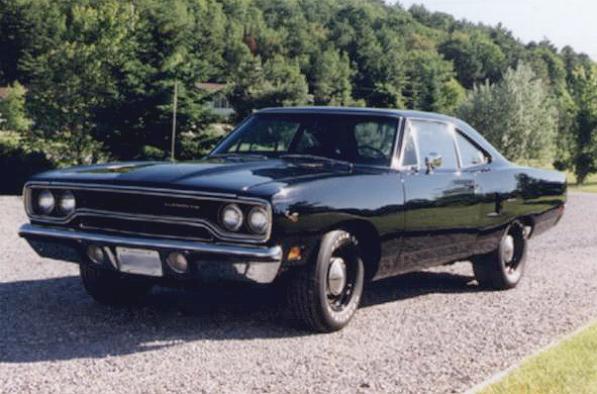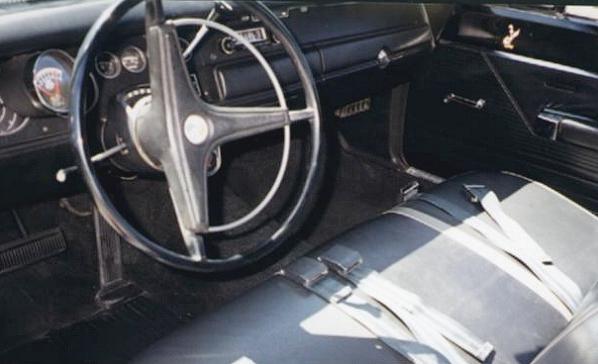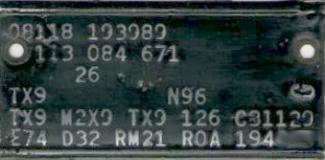 I hope you enjoyed the pictures of the sinister black on black no non-sense 1970 Hemi Road Runner; the Mopar of the Month for June 2006. It is 1 of 81 Hemi Road Runner coupes built by Chrysler in 1970 and 1 of only 7 to make its way into Canada. Little doubt remains on what the original owner wanted when he wheeled this unholy terror out of a Barrie Ontario Chrysler dealership...do you think the rear wheel wells were engulfed in tire burning smoke??? I'd bet on it!!!

Mopar muscle cars bring up different images to most enthuasists, this 34,000 mile car would have to fit into the ultimate sleeper catagory in one's head, but I can't picture this monster thundering up next to me at a stoplight and me thinking I could handle it...NO WAY!!! NO HOW!!!  A sleeper this car is not...I would think pretty much anybody from the housewife down the street, to the gas jockey at the corner filling station knows what this car is all about...all out straight line performance.

This Hemi Road Runner made its way down to Hamilton during the early 1970's where it became a local legend. Its Beatty & Woods prepped Hemi was just too much for the local Chevies and Fords. It is rumored that the people of Hamilton still talk about the unbeatable Black Hemi Road Runner to this day. One such yarn about the car was when the previous owner (who was 17 when he bought this Runner) was dropping off his girlfriend one summer night and proceeding to do a 3 minute burnout on her street. He filled the whole boulevard with smoke, the interior was full too, he then heard a tap on the window...it was a cop...he said "when your done, would you pull over?" He got a $25 dollar fine!!!

During this same time frame what happened to that original Hemi engine is a sad story indeed. The story goes the young owner, pulled the Hemi and replaced it with a 383 so he could drive it during the winter(!), and he stored the Hemi at his buddies shop. Well, buddy goes broke during the winter and sold the Hemi on the guy! The engine was never found, and a 1966 block presently rests in the K-frame.

Remarkably this car survived more than a few Canadian winters and numerous stoplight battles in great shape; the floors and body metal are the originals, with the exception of the passenger side quarter, and it still sports its original seatcovers and interior.

Kevin Easton was the 4th owner of this Super Performance Axle Packaged (4:10 dana with sure grip, max cooling and power disc brakes) Road Runner. It sat as a 383-powered car until the late 1970's. Gary Lovie from Kitchener restored the car in the early eighties.

Kevin states that the car needs to be re-done, particularly the paint, and he is now deciding whether to go with an all-out ground-up resto, or just a quality cleanup/repaint. Or nothing, because it's a fun, fast driver now that he can take to work and not worry about. That was until Kevin let this fine machine get away to Florida in 2005!!!

Mopar of the Month

November 2014

Mopar of the Month

June 2006

Mopar of the Month

November 2014

Mopar of the Month

June 2006