426 HEMI Torqueflite Auto 4:10 Dana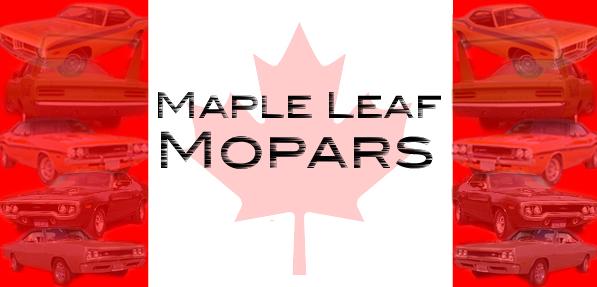 Nick Scarangella loved MOPARs. He attended cruise nights, searched for cars whenever and where ever he traveled, and always delighted in meeting other Mopar or classic car enthusiasts to share a story and a  laugh.

His baby was his '71 Hemi Cuda – all numbers matching, and before he died September 21, 2008, he fulfilled a long-standing desire to have the car authenticated by Galen V. Govier,  which was done on August 18, 2008.  Galen's report contained the following information: 

There were 107 '71 426 HEMI Cuda 2 door hardtops built to spec's for the U.S., 59 4Spds and 48 Automatics, plus 11 Canadian. As of September, 2008, this car is #1 of 11 in the VIN sequence of all 1971 Plymouth 426 Hemi Cuda 2 Door Hardtops accounted for at the Hamtramck, MI plant and built to spec's for CANADA. 1971 Plymouth 426 Hemi Cuda 2 Door Hardtops were only built at the Hamatramck, MI plant.  The car, when inspected, had  22291 original miles, and was authenticated as all numbers matching  It was given a present condition grade of 1.3 in Galen's report.

Nick always knew the car was real, because it had been ordered by his Dad, and was the Number 1 car off the line destined for Canada. He had the original bill of sale, as well as some other correspondence dealing with delivery issues. His Mom picked the Tawny Gold colour, and as Nick told the story, the colour choice was to avoid drawing attention to the car by the police when his brother or he would drive it. The car represented, to Nick, the sacrifice of his Italian father, to purchase a car far nicer than the one that was used as the family vehicle, and because of that sacrifice Nick kept the car through the years of raising a young family, until he could afford to restore the faded paint and bring the car to the best standard that he could manage.  When the time came, he asked Mauro Brocca to do the restoration.

Through the years before this restoration, the car spent much of its time in garage of the family home, and Nick would go out to cruise nights asking anyone if they knew where he could get his hands on a Hemicuda. He loved practical jokes, and would wink at me when most of the guys would tell him he was crazy and that they were just too hard to come by as well as too expensive. 

It was important to Nick that the car get the recognition it deserved with an inspection and certification by Galen, who graciously came to Mississauga and after his thorough inspection verbally verified to Nick what Nick already knew – that the car was an authentic, one family owned car that was in incredible shape.  Unfortunately, Nick passed away before seeing the written report arrive.

The car was sold in September and now has a new home with a new owner.  Nick had the satisfaction of completing the sale. There were a few people who got news that the car was being sold, but our family was thankful that it went to someone who had known the car for many, many years and who had been phoning every so often throughout the years to see if there were any way Nick would part with it. 

As I watched the car being loaded up out of our garage onto the transport truck to take her to her new home, I remembered the movie
The Red Violin
.  I had never understood Nick's attraction to that car.  During those moments when the car was finally leaving our home, she was surrounded with the wealth of memories and personality that were all her own, and she was moving on to the next part of her story, to hopefully be as cherished and appreciated in all her future homes as she had been during the years of my husband's life.
Nick was a Toronto Police Officer, a Mississauga Minor Hockey League Coach, a friend to his neighbors, a real family man.  He loved practical jokes and making people laugh with his tall tales.  He was a man people met, and remembered.  His family would appreciate it if anyone who knew him and had a recollection of Nick at a cruise night or classic car show would add to the memories being compiled at
http://memorialwebsites.legacy.com/nickmemory/Homepage.aspx
These memories are being bound into a book for his children and grandchildren.

Nick Scarangella passed away on September 21, 2008. He was 56 years old.

-Written by Nancy Scarangella.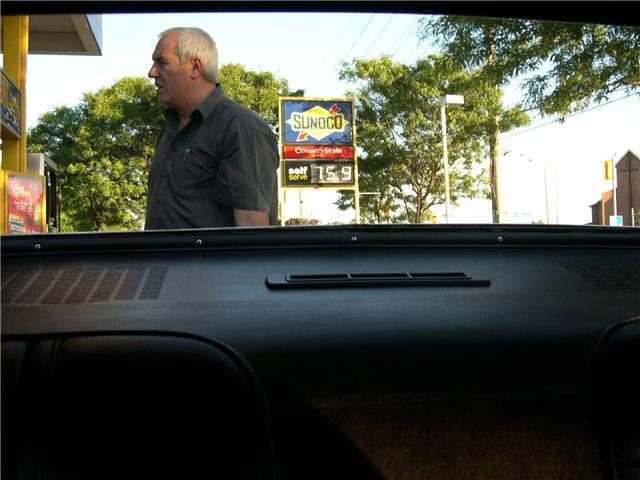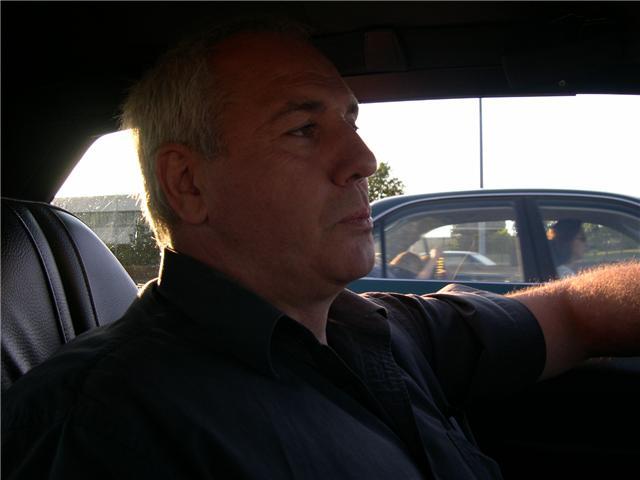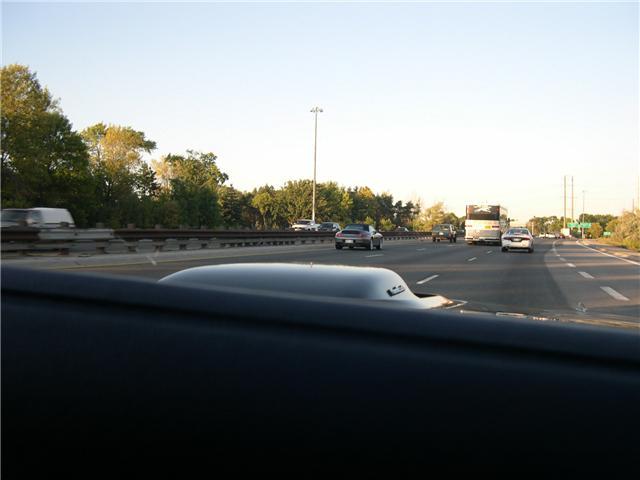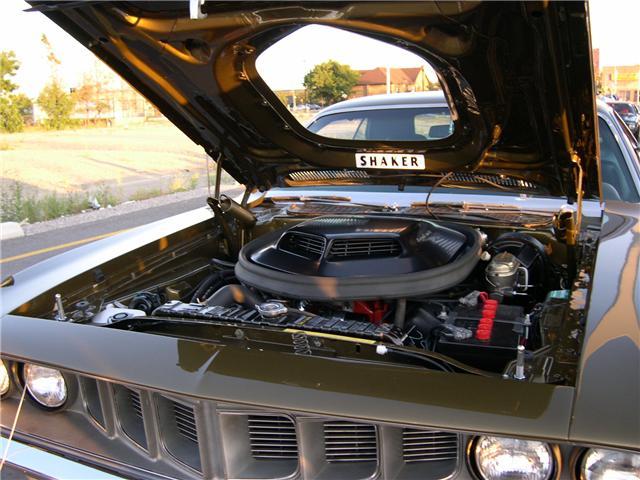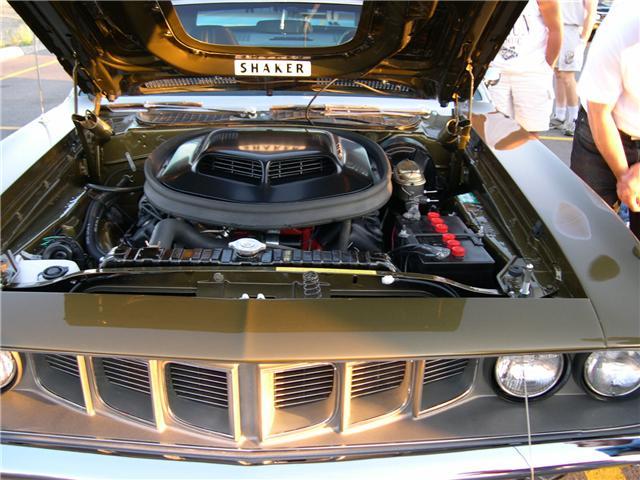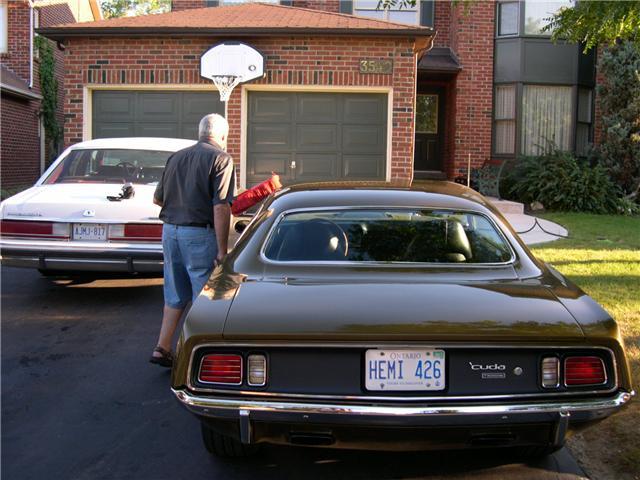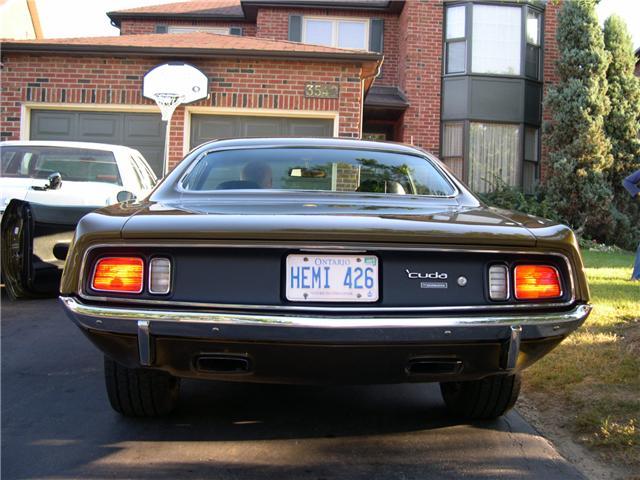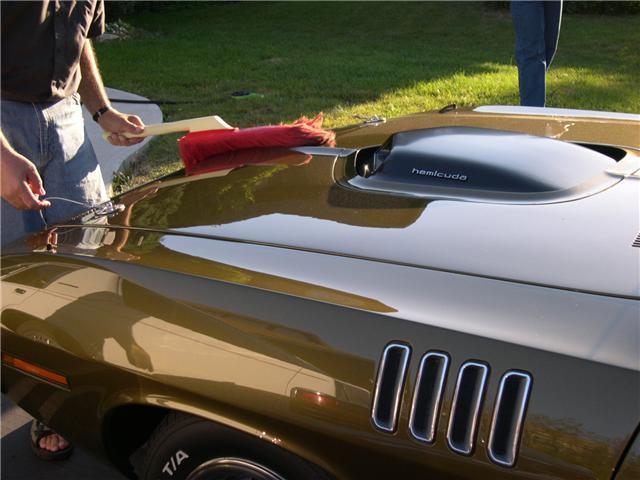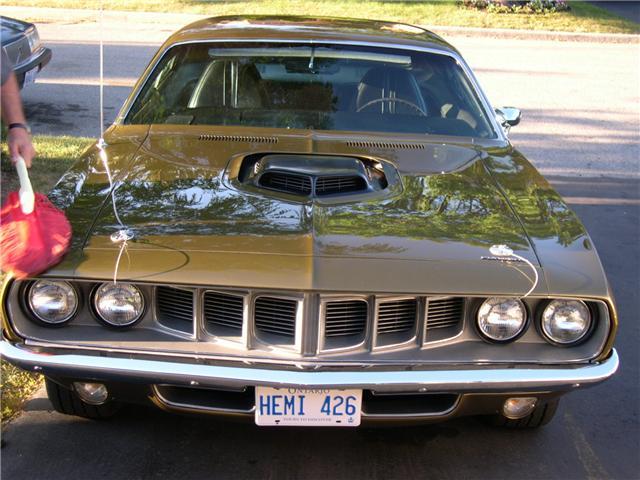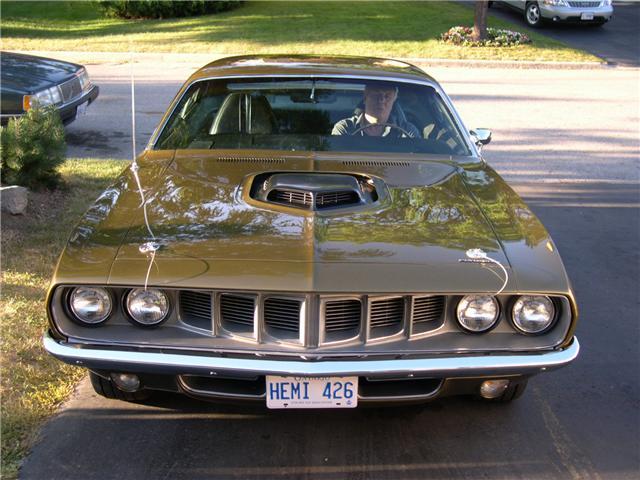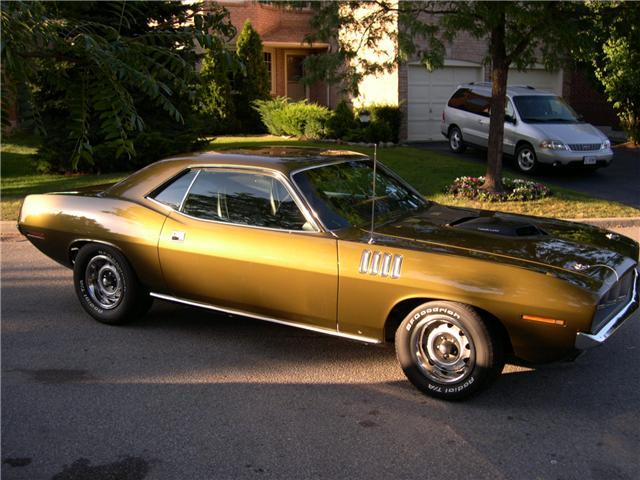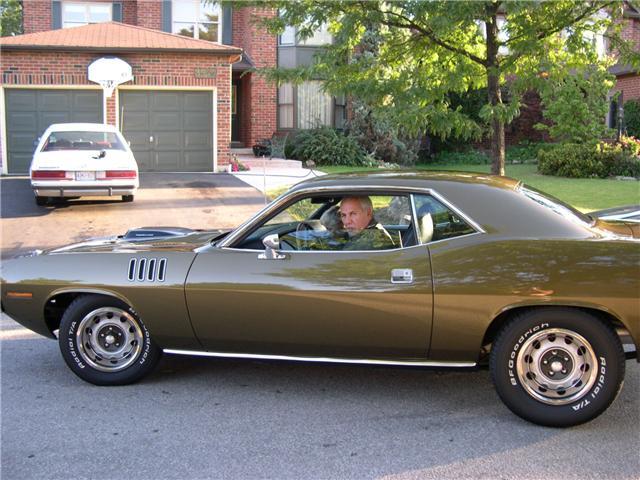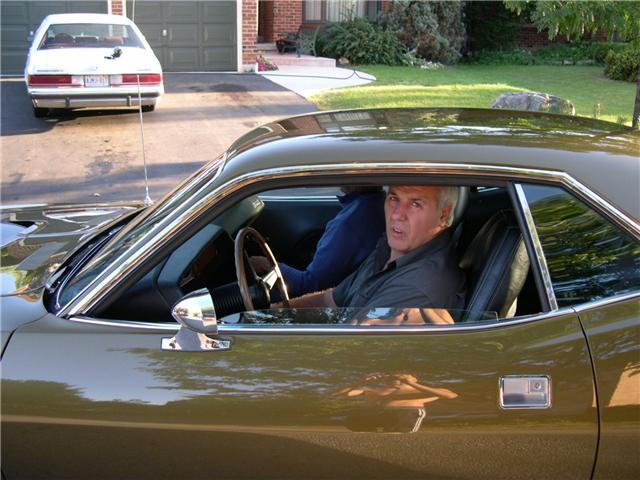 Leaves     

I CAN'T BUT WONDER IF NICK HAD HIS MIND MADE UP ABOUT THE DAY HE WOULD LEAVE US AND GO ON TO WHERE HE COULD FINALLY REST. NICK PASSED AWAY ON SEPTEMBER 21, 2008. It just so happens that this was the last day of summer.Summer is considered by most to be the best time of the year – and Nick was here for that.  After the summer comes fall...a time of renewal.  IF WE LOOK CAREFULLY WE CAN SEE a leaf turn to A new beautiful VERSION OF ITSELF AT THIS TIME OF THE YEAR. it eventually takes flight from the tree branch that strongly held onto IT throughout its life.  THE TREE KNOWS……..

IT IS TIME TO LET THE LEAF GO.

tHE LEAF floats GENTLY to the ground.

It BEGINS ITS process of change, eventually turning to dust.

the DUST goes dormant THROUGHOUT THE WINTER –

IT RESTS PEACEFULLY for a while.

IT HAS EARNED ITS REST.

THAT BEAUTIFUL LEAF GOES THROUGH A COMPLETE METAMORPHOSIS only to appear again in the spring AS fresh fertile soil.

THE NEW SOIL NURTURES AND SUPPORTS ITS NEW CHARGES.

YOUNG BUDS LOOK TO THE SOIL TO HELP THEM BLOOM.

all of nature re-awakens and the activity grows.

AS THE SEASON passes THE GARDEN THRIVES. NEW life blooms everywhere. THE YOUNG BUDS GO ON TO BECOME BEAUTIFUL FLOWERS.

What once STARTED LIFE AS A YOUNG leaf Has now CREATED a completely new beatiful garden.

ALL OF THIS BECAUSE OF ONE DETERMINED LEAF.

WHEN YOU LEAVE HERE AND FOR THE NEXT LITTLE WHILE, I URGE ALL OF YOU TO LOOK CAREFULLY FOR A LEAF THAT IS TURNING to a new beautiful VERSION OF ITSELF.  

LOOK CAREFULLY, IT MIGHT PUT A SMILE ON YOUR FACE……… …….……….JUST LIKE NICK USED TO DO.

-By Tony C,

September 21, 2008  

We lost a good Mopar Man on September 21st 2008. This page is a tribute to him. For the people who never had the pleasure of crossing paths with Nick I present some pictures of his car in his memory. Nick was the Original Owner of this GY9 - Tawny Gold Metallic 1971 Hemicuda.

My condolences go out to Nick Scarangella's family and friends.

The Nick Scarangella Tribute Page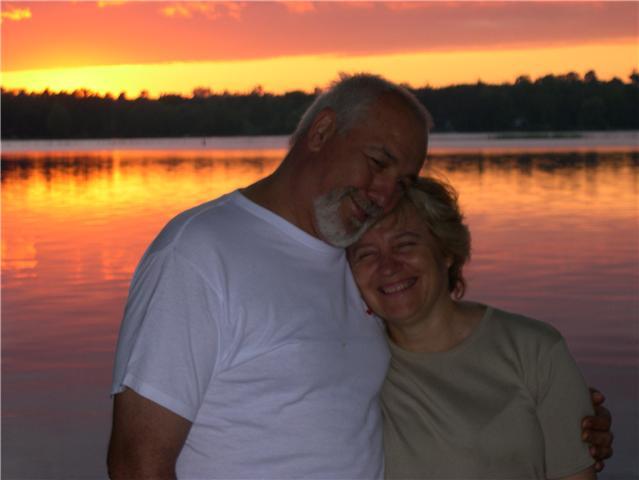 The Nick Scarangella Tribute Page