1972 Dodge Demon 340

Now has 360 in car, original block with damage goes with the car.

4 speed, fender tag, 3:55 open rear, factory performance hood treatment. For more info please call, 705-748-4713. Ask for Don.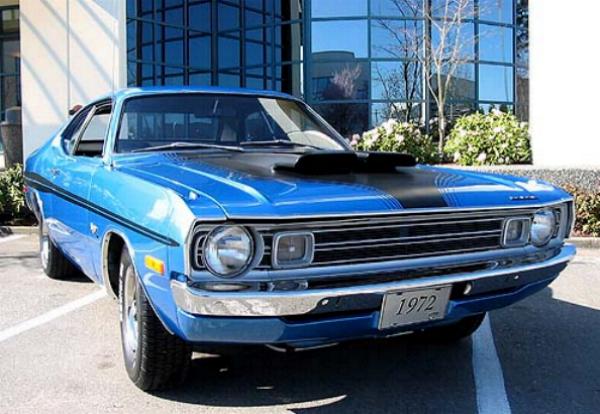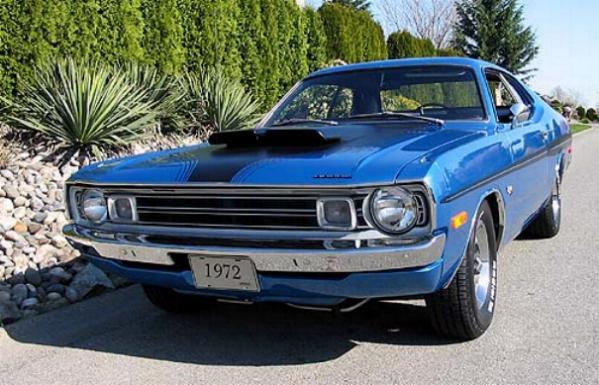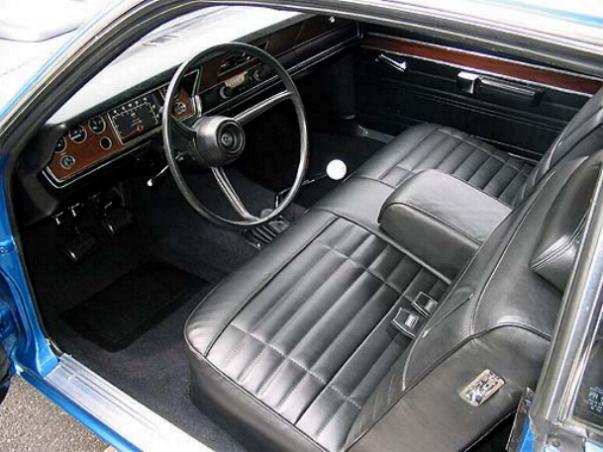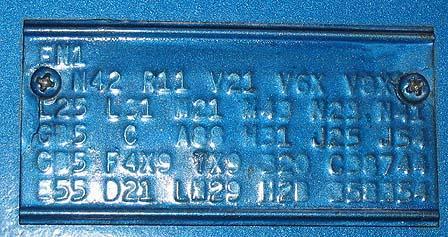 For Sale!!! For Sale!!! For Sale!!!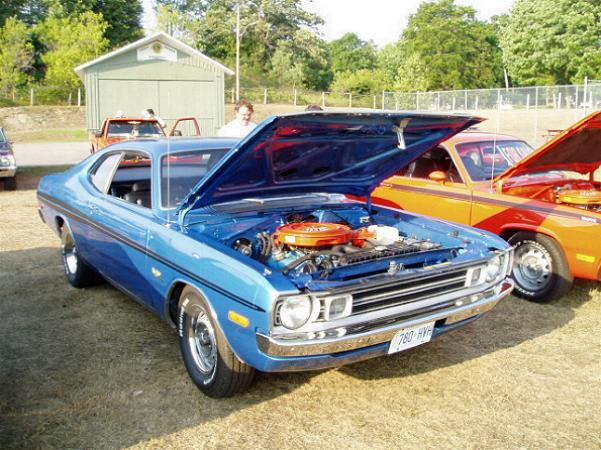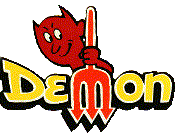 Owner: Don Parnell Peterborough, Ontario.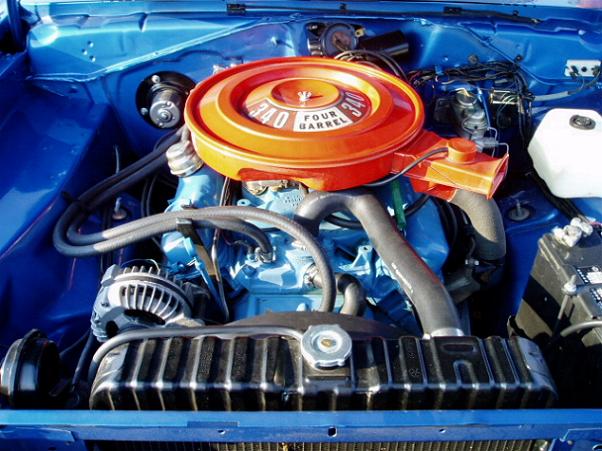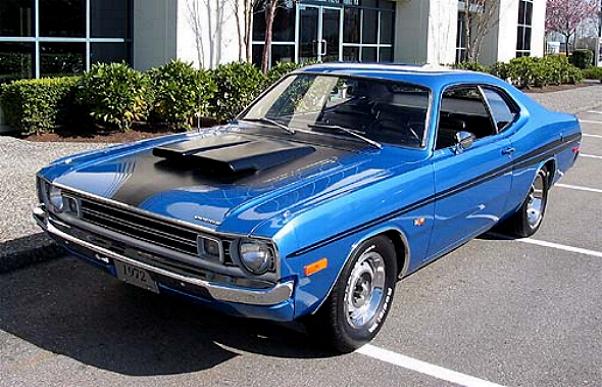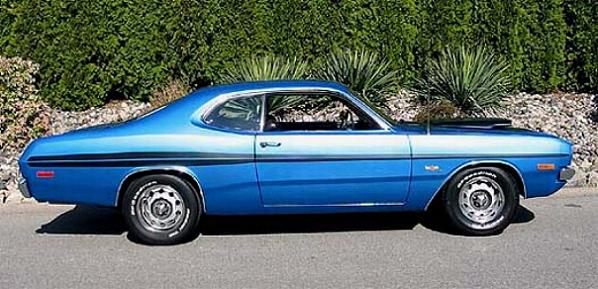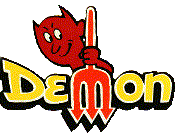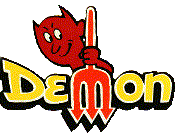 E55-340 4 bbl

D21-4 speed tranny

LM-Dodge Demon

29-2 door sports hardtop

H-340 4bbl

2-1972 model year

B-assebled at Hamtramck Mich.

358xxx-sequence number

GB5-Bright Blue Metallic

F4X9-black vinyl split bench with armrest

TX9-black upper door frame paint

320-scheduled production date March 20th 1972.

C38744-Canadian order number

GB5-Bright Blue Metallic

C-Shipped to Canada

A88-interior decor package

H31-rear defogger

J25-3 speed wipers

J54-sport hood

L25-trunk light

L31-fender turn light

M21-drip rail mouldings

M43-grille trim mouldings

N23-electronic ignition

N41-dual exhaust

N42-chrome exhuast tips

R11-AM radio

V21-performance hood paint

V6X-black side stripes

V8X-black tail light panel stripes

EN1-end of codes assembly line 1